High Potentials Programme
What is HPP?
The High Potentials Programme (HPP) is a bespoke, virtual 12-week leadership course, jointly delivered by Blenheim Chalcot, innovation experts, and Avado Learning, a professional learning academy specialised in digital leadership courses. It is designed to equip high-potential future leaders with a toolkit to drive change.
The programme is delivered through a combination of interactive seminars, online learning modules, customised webinars, and a digital community platform. It will also have face to face meetups and a graduation ceremony at the Digital Greenhouse.  
This High Potentials Programme equips you to have an:
understanding and awareness of a range of business skills to enable you to take part in cross-department and leadership level conversations;
appreciation of the mindsets and processes required to implement change and transformation;
understanding of what is meant by - and how an organisation might achieve - innovation
What is covered?
Through a series of Interactive Seminars, Online Modules, Customised Webinars, a Digital Learning Community and Application Activity the programme will cover:
Leading teams and individuals to success
Change Management
Project Management
Agile Strategy
Creating Commercial Value 
Places are fully funded via the Economic Development programme, to register your interest please use the form below. 
Facilitators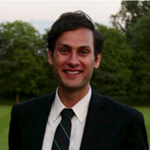 Ben Weinstock
Learning Strategist at Blenheim Chalcot
Background
Helping to drive L&D efforts at BC
Former research associate at Harvard Business School
Role for HPP
Ben will facilitate the four interactive seminars across the HPP. He will also act as the dedicated community manager. 
Who is HPP for?
An ideal candidate for HPP will:
Have between 6 and 10 years of overall work experience
Have a minimum of one year service working in Guernsey; and
Have potential, curiosity and ambition to develop their career towards a senior leadership position 
Below are a series of potential candidates profiles
HPP Candidates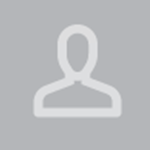 Industry: Public relations
Function: Marketing
Experience: 8 years
Previous role(s): Marketing coordinator
Current role: Marketing manager
Desired future role: Director of marketing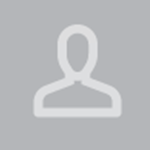 Industry: Financial services
Function: Information technology
Experience: 6 years
Previous role(s): Developer; architect
Current role: Project manager
Desired future role: Programme director
How do I sign up for a place?
We are pleased to announce that as part of the SMART Guernsey programme, the HPP has a number of fully funded places available. 
To register your interest, please complete the form below. You will then be invited to make a full application which will be live from January 2022.
A little background about SMART Guernsey
Agilisys, the leading technology and digital transformation specialist to the UK public sector, is delivering technology and digital transformation services to the States of Guernsey. This follows the States' decision in 2019 to appoint Agilisys as its preferred partner for its SMART Guernsey Programme – a 10-year project to modernise IT systems and improve the delivery of public services through the adoption of digital technology, providing better access to services for islanders and greater operational efficiency for the States.
As part of the SMART Guernsey Programme, the partnership is committed to supporting the island's economic development, creating significant and new opportunities for on-island businesses, entrepreneurs, employees and students.
The economic development part of the programme is being delivered by Blenheim Chalcot, the UK's leading digital venture builder, together with two of its portfolio companies, Hive Learning and Avado. Founded in 1998, Blenheim Chalcot has a track record of successfully building over 40 companies - with Agilisys being one of its founding ventures.
The economic development programme is made up of a number of projects, one of which is 'Scale up support' – a mentor match-making initiative.
Register your interest now!
The registration of interest for HPP is now open, if you would like to apply for the next cohort in March 2022 please complete the application form below.
If you would like to find out more about the programme please contact info@digitalgreenhouse.gg