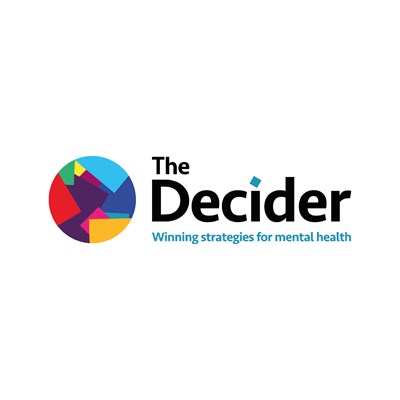 Join us for the first in a series of webinars for Wellbeing Week focusing on new developments of The Decider Skills during the COVID-19 lockdown:

The Decider Skills are winning strategies for mental health.  During lockdown, more people have been working from home, leading to isolation, stress, anxiety and depression.  We have developed an online self help course to complement our existing self help book and online training for professionals.
This webinar will be held on the Cisco WebEx platform:
Meeting number: 163 201 0637
Meeting password: 2TmCmDnS6p3
Please note the following before joining the webinar:
You should be able to join the call via your web browser without having to download the desktop application.
You will be able to join the webinar from 13:55 and will be admitted a couple of minutes before the 14:00 start time. If you are late joining you will be added at the earliest opportunity.
Participants should join muted and remain that way through out the presentation. There may be opportunities to unmute yourself and participate during the session, but these will be made clear.
If you have any questions during the presentation please ask them via the chat and Carol and Michelle will answer them at the end.
The webinar will be recorded and shared publicly after the event.
If you have any questions or need any support please email: info@digitalgreenhouse.gg
Speaker Profiles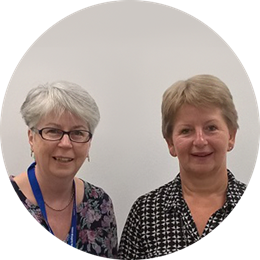 Michelle Ayres & Carol Vivyan
Michelle and Carol are Cognitive Behavioural Psychotherapists who have worked in mental health for over 35 years.  They are the creators of The Decider Skills which use Cognitive Behavioural Therapy to teach children, young people and adults the skills to recognise their own thoughts, feelings and behaviours, enabling them to monitor and manage their own emotions and mental health.  They have a shared passion and vision for improving mental health and wellbeing.
Other Wellbeing Week Webinars
Wednesday 24th June, 14:00-14:45
How can Welcome Home continue to support the community to stay well and thrive?

Friday 26th June, 14:00-14:45
Life made Better
Innovation Lab 2020 series:
Growing a culture of continuous improvement
Guernsey's Innovation Lab event series aims to help you gain greater knowledge and understanding of innovative working practices.  This year's programme showcases some of the best in innovation from across the island and includes hands-on introductions to a range of subjects, such as project management, business analysis, change and transformation.  
Join our Guernsey Innovation Network community on Hive Learning and build and develop new skill sets for the changing business world.  Together we can build a network of like-minded people to discuss ideas and encourage collaboration across business, government and the community.