Digital Apprenticeships
18 Month virtual programme
Are you a small to medium-sized business looking to grow? Start unlocking the power of digital
Here at the Digital Greenhouse, we have been working with our digital learning partner Avado Learning to provide a number of
fully-funded
upskilling opportunities for
all small to medium-sized
Guernsey businesses
over the past year. These have been very successful and proved valuable, i
f you want your business to be truly driven you're going to need some in-house experts!
This is made possible through the
SMART Guernsey programme
, powered by Agilisys.
Committed to supporting
Guernsey's economic development
, creating significant and new opportunities for on-island businesses, entrepreneurs, employees and students.
Supporting Your Business Growth
The apprenticeship programme can be used to upskill an existing member of your staffing team who is looking to go into a new or growing area within the business.  Or, you could use the programme to take on a new member of staff and enable them to gain qualifications whilst working.
Train them from the ground up or develop their skills even further with a fully-funded digital apprenticeship!
What is a digital apprenticeship?
Digital apprenticeships give learners the skills they need to understand your company's data. They'll learn to give insights by gathering, cleaning, and analysing data, and gain valuable qualifications while they do it.
And because they'll be working in your business, they'll really get to grips with your workflow, not just the theory. So you'll start seeing the benefits right away.
What are the different types of digital apprenticeships?
Whether you're looking to train a beginner or someone who already has some in-house experience, we've got a variety of roles covered with the apprenticeships below.
Introduction to the Data Analyst Level 4 Apprenticeship
Introduction to the Business Analyst Level 4 Apprenticeship
Introduction to the Data Science Level 7 Apprenticeship
How will your business benefit from a digital apprentice with Avado?
Creating a learning culture in your business offers enormous benefits. It helps your employees feel confident and valued, which in turn can help your business move forward!
Avado will support your apprentice throughout the course, offering virtual face to face visits with a Learning and Development Coach and an off-the-job tracker to ensure their needs are being met.
Testimonials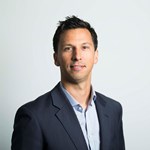 Chris Ash
Managing Director - C5 Alliance
"We are extremely grateful to all involved in the provision of the fully funded apprenticeships. We have been fortunate enough to have one of our team partake in the data apprenticeship and in the course of the last 18 months we have seen huge progression in their knowledge, expertise and confidence.
Demand for these types of skills and experience is growing in the island and it's so wonderful that this quality of training course is being delivered locally where digital skills are highly sought after. They develop local talent and also longer term should reduce the need for employers to look off island for these types of skills. In addition these funded programmes create small communities of expertise in Guernsey which hopefully will grow over time as these apprentices go on to progress their skills and support others coming up in the sector."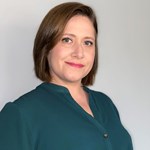 Lyndsey Longson
Sovereign Guernsey
"I would highly recommend a digital apprenticeship to others. Having an opportunity to learn in such a flexible way, and directly apply the learning to your role and the business as a whole is fantastic.
With processes being further automated and digitalised in the wake of the pandemic, this is the perfect time to strengthen our data insights for more efficient and informed decision-making.
Guernsey is seeing the need for digital skills and such roles increasing rapidly. Not only will businesses benefit greatly from having apprentices on the scheme, but individuals will be boosting their opportunities for career progression in the local digital sector for many years to come. It's a win-win."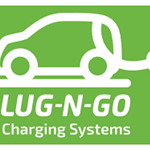 Keith Hounsell
Founder & CEO - Plug-n-go
For Guernsey companies, especially startups or phase up being able to use the local funded apprenticeship programme we have found this valuable for our businesses.
We found that this allows new skill sets to be acquired that allows the apprentice to gain new skills and working within the local business sector without the need to go off island and this is a benefit during these pandemic times.
Within the company our small team enjoyed having the apprentice around us and this allowed us to develop our digital side within the business and generally created a positive impact, and we would not hesitate to run the same process again.