Airtel-Vodafone's launch Fixed Line Broadband services in Guernsey
"We have a strong track record of providing value and choice for our mobile customers, and those principles have been followed through into our fixed broadband offering."
Peter Zunino, Head of Sales and Marketing at Airtel-Vodafone
Airtel-Vodafone has launched fixed-line broadband services for retail customers in Guernsey. The company is offering unlimited data allowances across 4 plans starting from £39 per month. Discounts are available for customers who have a mobile voice connection with the company, whether a contract or pay as you go customer.
Mr Zunino continued: 'Over the last 2 years we have invested heavily in completely redesigning and re-launching our retail outlets in each island and this million-pound investment is just another part of our ongoing commitment to, and enhancement of, our retail offering.
Mr Zunino added: 'Guernsey has committed to island wide fibre rollout and once wholesale fibre access becomes available, we will also be offering fibre broadband to our customers.'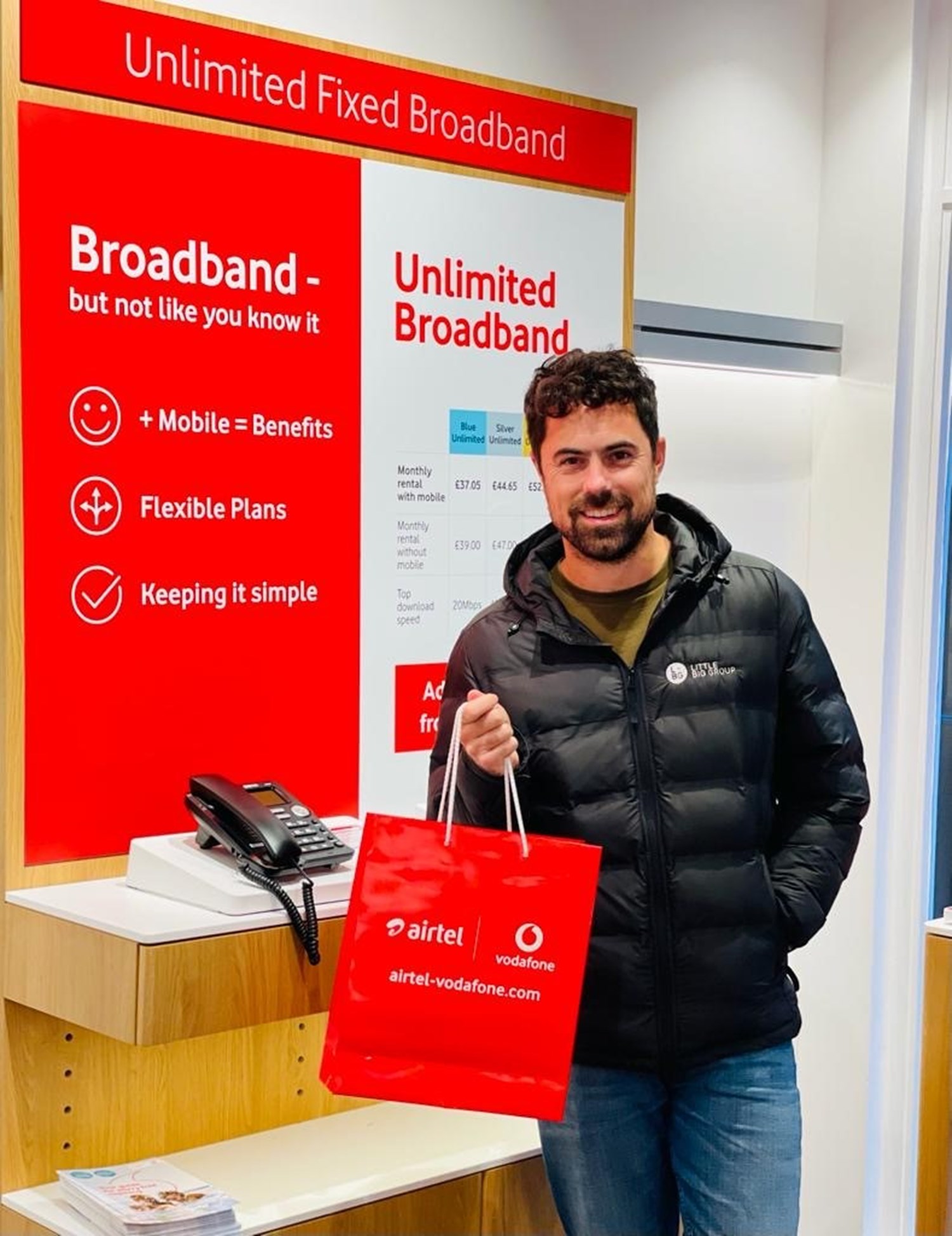 Airtel-Vodafone's first fixed broadband customer, Simon de la Rue.