Broaden your business knowledge with Barclays Eagle Labs
Barclays Eagle Labs are delivering a variety of virtual seminars to promote learning and wellbeing practices.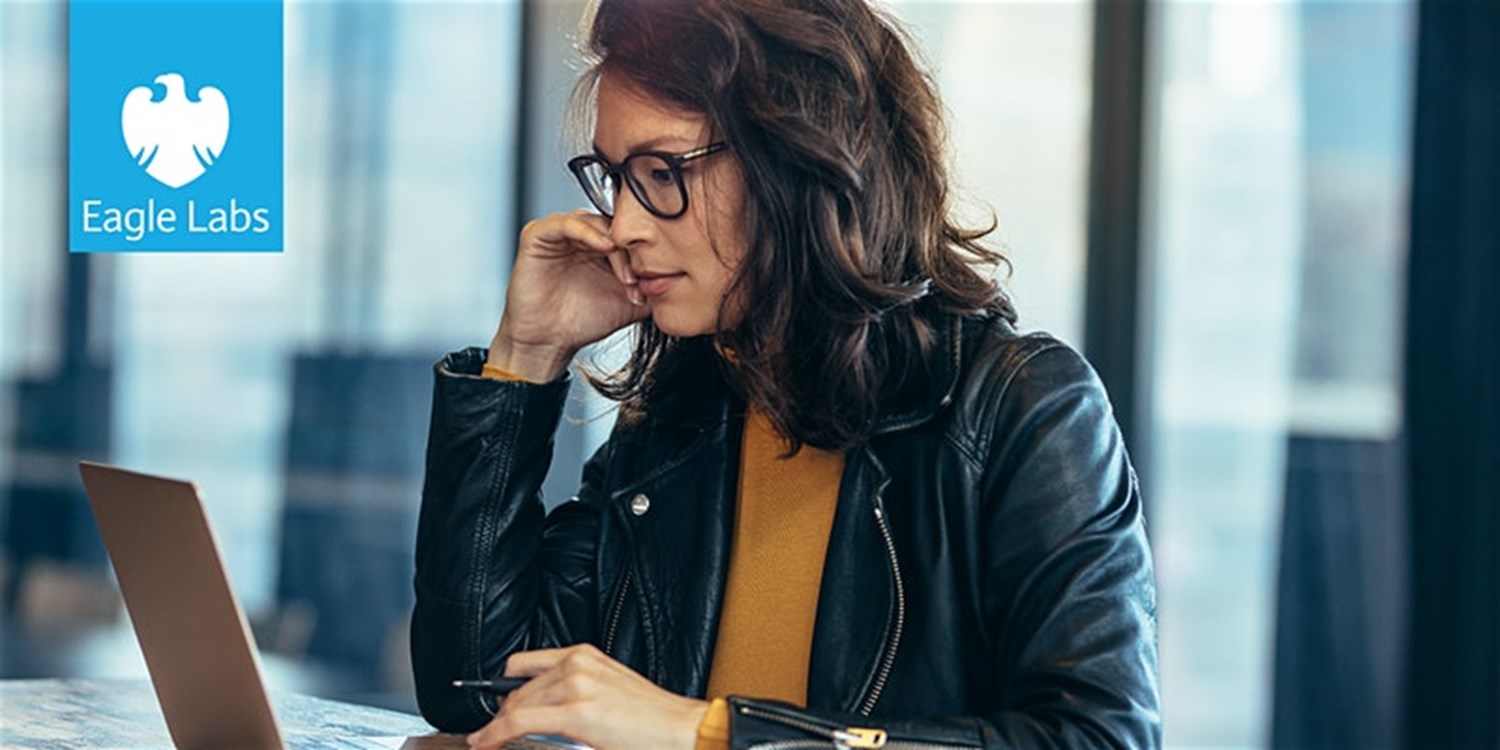 Educational podcasts, online coaching and webinars are rising in popularity, particularly when it comes to finding ways to continue to learn whilst many of us are not leaving the home. Barclays Eagle Labs have responded to the current global crisis and assembled a team of Digital Managers to host daily webinars to help viewers curate their business knowledge, feed a positive mindset and even provide some support for those with family members eager to learn.
'Eagle Labs will be hosting a programme of virtual events covering a range of topics to support entrepreneurs in navigating these uncertain times. All events are free to attend and open to anyone.'
Gez Overstall, Ecosystem Manager, Barclays Guernsey
How to participate
By joining these live daily webinars you can broaden your business know-how, take a collective mindfulness session as well as weekly 'Eagle Lab Family Time' an entertaining science show video stream to encourage learning through experiments you can recreate at home with as a family.
Take a look some of the webinars below;
HomeTech Series
Hosted by Kris Gamble, Founder and co-owner of Customised a price friendly smart home installation business, learn more about the smart home industry.
Eagle Labs Mindfulness Session
Mindfulness and mindful techniques are a great way to manage stress while we are working from home, join for these weekly morning sessions where you will be guided though breathing and grounding exercises aiming to bring a sense of calm back to your daily life.  
Growing your Business with Data Series
Join an expert team of Barclays Digital Managers for these webinars sessions on how to understand data better as well as how you and your business can benefit from using this data accordingly.
Eagle Lab Family Time – Entertaining Science ''Virtually''
Take a break from working at home and enjoy a chance to learn something new together with your family in this fun weekly online stream of entertaining science experiments. Presented by Dr Ken, this series is a mix of laughs, unique research using everyday household objects and experiments where the whole family can join in.
Sign up to these webinars by visiting our events page.
Events