Catching up with the Discover Digital Internship student working at C5 Alliance
This week we travelled to the offices of C5 Alliance to see what their intern William has been up to at his placement.  
The 'In The Bag' app idea was developed at the C5 Ideathon which took place earlier this year.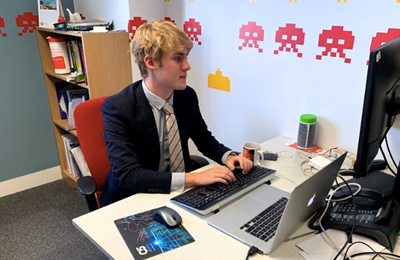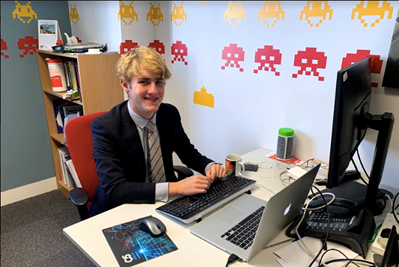 Tell us what you've been working on this summer during your internship?
We've been working on our 'In the bag' app, It's a recycling app that gives you the opportunity to scan the barcode of your product and it gives you a breakdown of your product and how to dispose of it, what material is in it and where they go, which bag they go in and when it's collected. You can also search for products and there are other location functionalities that take you to the website. Hopefully, we are handing it off to the I am waste team later this week.  
What did you think of and enjoy about your internship placement?
Mainly just the experience of it, working in a team and coding. Learning a new language basically because I've never done anything with the coding language before, and making everything come together in this project was good as it's bigger than anything I've worked on before.
Did you develop any digital skills over the last six weeks? How do you feel this internship has benefited you?
Definitely new skills, such as again the coding language as well as more communication skills. I've been doing a lot of things on the web end side with javascript which isn't very public-facing but I've learnt a lot of coding techniques and practices that I can then apply later on in life as well as knowing how to work in a team and team environment. 
What would you say to others interested in this internship next year?
Definitely give it a go, depending on what you want to do digitally I think it's good. It's certainly helped me and kept me busy this summer and it's given me that foothold for later life career decisions before most other peers have had the chance. 
To read about the Presentation of the 'In the Bag' app you can find out more

here.