Catching up with the Discover Digital Internship students working at First Central Group
We went to First Central Group to catch up with the Discover Digital Summer Interns Grianne, Thomas and Emma to find out what they've been working on for the last six weeks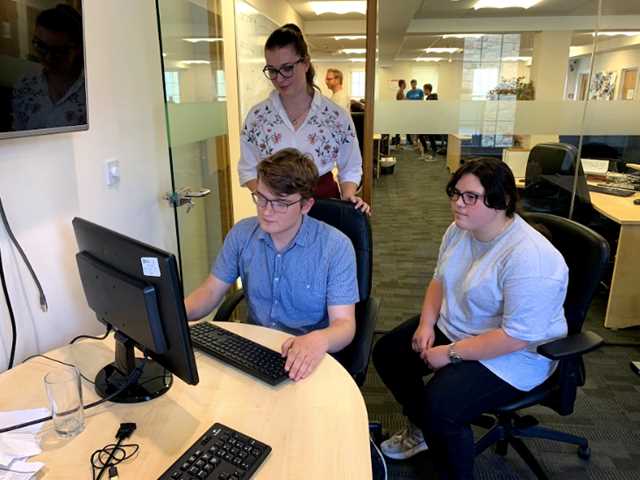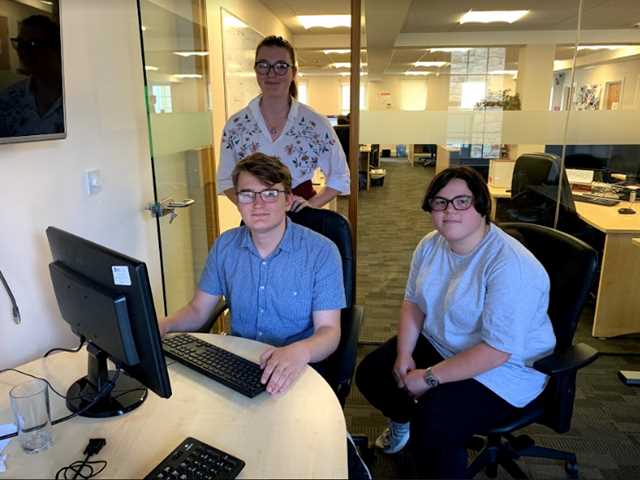 What did you think of your internship placement?
Thomas - So we've been working on a customer portal, before we started on this project they could only view policy details, and we have added the functionality that they can view information if they have a claim, they can see details about the claim and the people that were in the vehicle and if there is any photographic evidence, personal belongings and road details - stuff like that. Potentially we are at the point where we can make small changes to information on the claim, as we added that functionality as well. 
Did you all have separate roles on your team or have you all been working together?
Grianne - We've been trying to find our own niches based on our own strengths, personally I've been trying to go into the back end of the development and Emma has been working on the front end of things.
Were there any things you really enjoyed about your internship?
Emma - I think maybe learning a new kind of language, and just working in the environment here as well because they use Agile it was good to see how we could work within that, putting tickets together with the information tasks that we needed to do, and then we had to decide the story points and the amount of time we had to spend on those certain tasks even though at the start out estimates were a bit off we definitely got better towards the end. 
Thomas - We were quite a bit pessimistic with our schedule, we thought that the work would take 110 hours but it only took three days in the end to our surprise. 
Grianne - I think also doing all the coding and actually being able to see the final product. Seeing the product being useful and looking good was very satisfying.
Did you develop any digital skills over the last six weeks? How do you feel this internship has benefitted you?
Thomas - Definitely technical skills, I hadn't done much work with C Sharp before I had done some web-based HTML but I learnt more about that programme and specific techniques and platform, and about working in an Agile team. 
Emma - Same really. 
Grianne - I think I learnt some really transferrable skills, I had never come across C Sharp before and I wouldn't call myself an expert now but just having the confidence to use the framework already working in this studio has been really useful.
What would you say to students interested in joining the Discover Digital Internship next year?
Emma - Definitely to go for it! I think it's a good opportunity, to learn new skills and put yourself out of your comfort zone. Before I did a bit of coding but I didn't touch C Sharp so it was really good to learn it and just be able to work in a team and in this environment.
Thomas - Everyone at First Central Group is very welcoming, you might seem a bit nervous about working in a large company but its actually really enjoyable.
Grianne - I would agree, everyone is very welcoming and lovely, and its a great way to take a step into the industry and learn some digital skills.