Digital Intern gains full-time employment with EY
The Discover Digital Summer Interns six-week adventure is surprising us every week, with another intern earning himself a permanent job position! Keep reading to see what Alex has been up to at his placement at EY.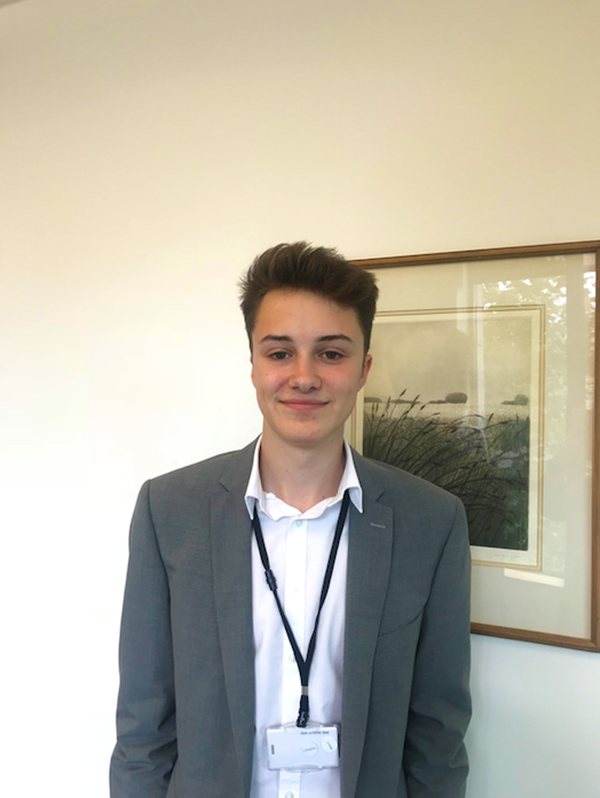 Hello Alex, congratulations on your new job offer! could you give us a brief overview of what you have been working on at EY? 
For the first couple of weeks I was shadowing someone I was working with, and I've been to a few client meetings and going through their documentation. He's been teaching me the basics of auditing. I've also been participating in a side project with a colleague in Jersey and we have been working on a new website for EY that is in collaboration with another company which was really good. Working on auditing was really challenging for me but it was very interesting. 
What did you think of your internship placement?
I think that the internship in general for me has been a great experience and a real eye-opener into what business is like, and I believe that what I've learnt from these six weeks Is more that I've learnt in a long time, there is really a lot more to running a business than I thought and I've learnt more about what I'm capable of.
Were there any specific things you really enjoyed about your internship?
I think with the way EY is set up there is a bit more freedom than you might get in other businesses, it is a very relaxed environment.  
Did you develop any digital skills over your internship placement?
I did a lot of work with spreadsheets! And a lot of work with document formatting, there's a lot of branding that goes into these documents they all have to be set up in a very certain way. How you speak in a document formally was a challenge for me but I think that the language and formatting is probably the biggest thing I've learnt during my internship.
So you have a new job opportunity, please tell us more about that!
I'm going to be going into a full-time role in audit, I shall be back with them in early September. I'll be working on getting my formal qualifications so I can be a fully certified auditor. There's not just one pathway for auditors here at EY, there are a few cyber and design pathways that I am interested in pursuing.
What would you say to others interested in the internship next year?
Don't be afraid to do something that you haven't done before, always accept a challenge when it comes. This internship was probably one of the most eye-opening things you can do, it also teaches you a lot about yourself and how businesses function. The experience really gives you key life skills. 
We are so happy to hear of another intern thriving in this summers Discover Digital Internship Scheme! Congratulations Alex and good luck!
To find out more about the rest of our interns and their placements keep your eyes peeled, more interviews coming soon