Digital Intern gains full-time employment with PwC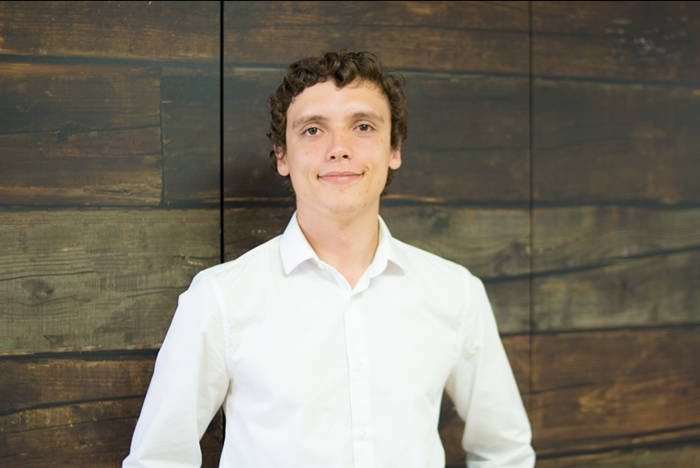 The Discover Digital Summer Interns six-week adventure is starting to come to an end, while they've all been very busy working on their projects we caught wind of some exciting news, one of the interns has earned himself a permanent job position! That intern is Serge, and we got to catch up with him this Friday to see what he has been up to at his placement at PwC.
What did you think of your internship placement?
I really enjoyed it! Everyone I met was really lovely, and I quite enjoyed the work as well, it didn't feel like five weeks. I liked it so much I applied for a job there! 
And you're going to Jersey?
Yes! I have training next week in Jersey for four days.
Tell us more about what you were working on at PwC. 
I was working on testing rest API's and I did some development on it as well, I also had a side project of making a chatbot, using Gmail and that was good fun. It felt like I had actually accomplished something, like I actually made a difference, as opposed to being just being an intern, I'm glad I wasn't just tasked with photocopying stuff. 
What would you say to others interested in the internship next year?
I would say, definitely apply for it! I was feeling a bit lazy when I first saw it advertised and was a little pressured into applying but I'm so glad I did. It really wasn't any effort to write a cover letter for my CV and do an interview and it was just so worth it. I've had a really good time, a really valuable experience!
What did you enjoy about the internship?
I really enjoyed that I was doing actual work, and it never dragged because I was really busy all the time. I also enjoyed being included in all the socials and coming to the Digital Greenhouse because I felt we were really well supported, I could've asked anyone here If I was having trouble with anything.
Did you develop some skills over your internship placement?
Oh yeah! For sure, I learnt the fundamentals of a new programming language and I learnt how to use a few different types of software. 
Aside from an awesome new job opportunity, how do you feel the internship benefited you?
I think I've learnt a lot about what it means to work in a real job, I've had other jobs before but nothing too serious like this. Its benefitted me by teaching me lots of new skills and I think I'm more employable as a result. Undoubtedly as I was just offered this job! I also feel more connected with people in this industry.
Congratulations Serge! Good luck with your work at PwC!