Discover Digital Student Internship Programme returns for its fourth year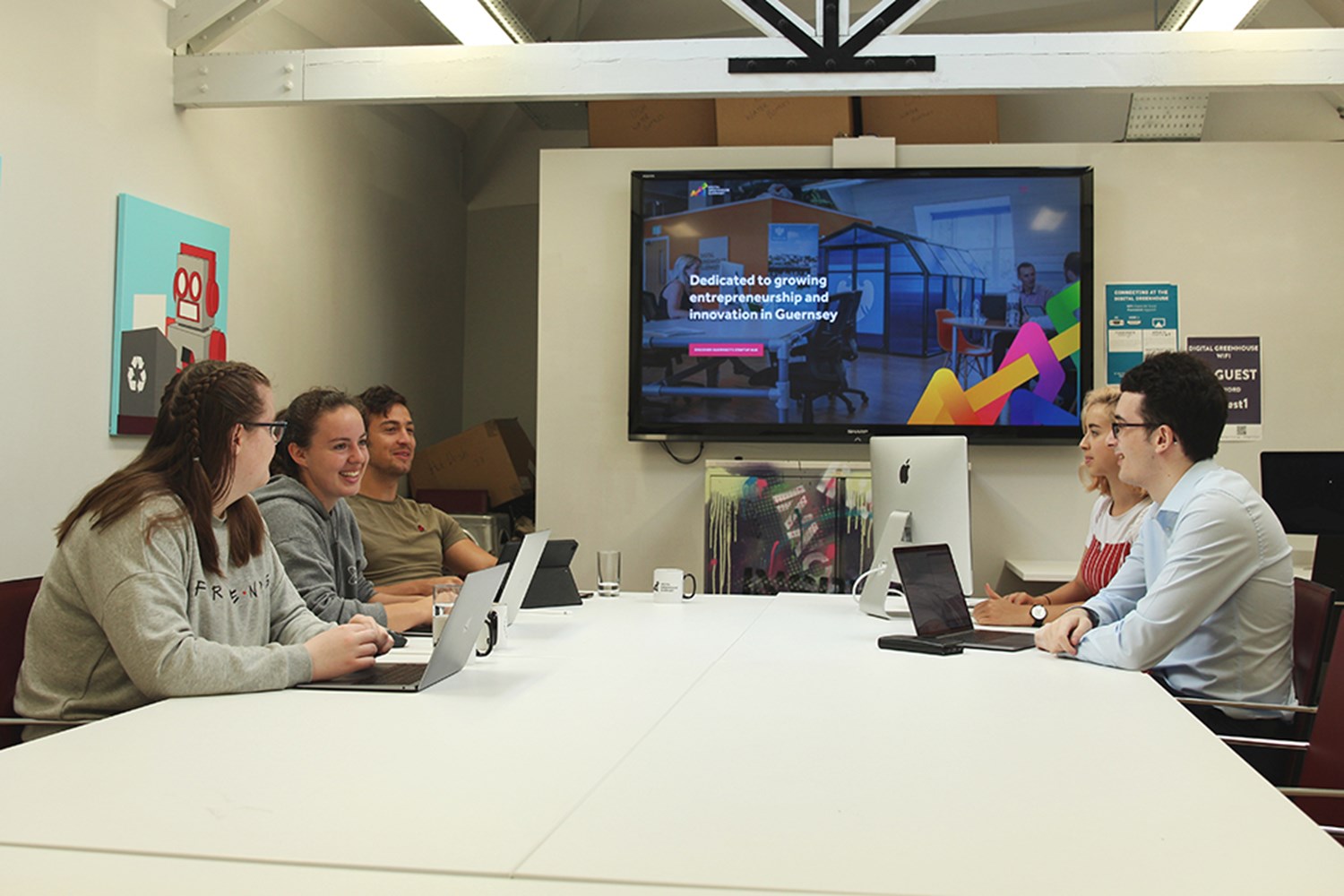 The Discover Digital Summer Internship returns for its fourth year in 2020, with a strong pipeline of local digital talent.  The Digital Greenhouse is delighted to be working once again with some of the Island's leading companies as part of it's skills partnership, to offer this opportunity for local students wanting a career in the sector.
The six-week paid summer internship has been designed specifically for the island's post-16 students who are passionate about the digital world and are seeking to work on projects for local employers to develop their digital career pathways. The success of the 2019 Internship saw all 15 Interns being offered additional work, further education bursaries and full time employment, following their participation in the scheme.
Despite the current challenges, the Internship is going ahead this year, with some adaptations.  Running from 13th July until 21st August 2020, participating companies employ the Digital Interns for six-week projects.  Due to COVID 19 there are a reduced number of places for 2020, but the Digital Greenhouse is pleased to be working with First Central Insurance & Technology Group, JT, EY and Resolution IT.  Representatives from the Digital Greenhouse will also be working with students to support their future career planning.
Lucy Kirby, Director of the Digital Greenhouse commented, 
"Working in partnership with local businesses to provide young people with experience of our digital industries has had such a positive impact for those involved to date.  We are extremely pleased that, despite current challenges, the Internship programme is going ahead this year, as a great opportunity for young people to gain valuable digital and employability skills."
"This truly is a fantastic opportunity for students and graduates to experience cutting edge digital projects and showcases both employment opportunities and the high level of digitally innovative companies we have operating here in the Island."
Lucy Kirby, Director of the Digital Greenhouse
John Davison, Chief Information Officer at First Central Insurance & Technology Group, which has taken part in the programme for four years, said: "We're excited to be part of this initiative. The work the students produce is of an exceptional standard and we're proud to help develop local talent.
"For a small population, Guernsey produces students of the highest quality and schemes like the Digital Summer Internship help nurture skills and showcase the variety of career opportunities available to our students."
Leo Boessenkool, EY's CI Head of Digital said: "As a result of pandemic's impact on how we work and the global economy, it's never been so important for Guernsey's economic future to close the skills-gap for digitally literate talent, and to future-proof the current workforce. At EY, we're delighted to be able to provide meaningful work experience, coaching and mentoring as part of the Discover Digital Student Internship Programme, with the aim of preparing the students with the employability skills required to pursue their digital career aspirations."
Find out more about digital career pathways in Guernsey
Click here