What we are listening to! Podcasts for your daily working life

Podcasts for your daily working life! Inspiring entrepreneurs and their life stories, work wellbeing practices, time management tips, and creatives' inspiration all at the click of a button. We here at the Digital Greenhouse are usually listening to lots of podcasts so we want to share with you some episodes to listen to on your morning commute, while you eat lunch, walk your dog (or cat), or while you unwind before bed. So kick back and stay tuned! 
GIRLBOSS RADIO with Sophia Amoruso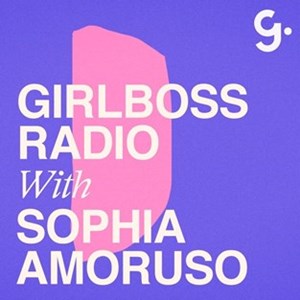 Finding the courage to move forward in your career and your life means not being so afraid of failure. It is human to be upset by failure and setbacks but is there a way to move yourself past this? To have a hard word with yourself and take more pride in yourself and your accomplishments? Do you have a spare 30 minutes? In this podcast episode of GIRLBOSS RADIO with Sophia Amoruso, She interviews Reshma Saujani, founder of Girls Who Code. 
Reshma Saujani, the founder of Girls Who Code, joins host Sophia Amoruso to discuss her new book, Brave, Not Perfect: Fear Less, Fail More, And Live Bolder. In it, Saujani argues that there's a stark, cultural difference in how we are raising boys and girls to approach risk-taking and failure. As in, boys are taught to embrace risk and see failure as inevitable while girls are taught to strive for perfection and to lean toward what they're good at. And it's in that quest for perfection that makes it especially challenging for women to veer from their comfort zone. We come to see failure, Saujani tells Sophia, as a thing to avoid at all costs. The solution? Approach life and your career with a mindset focused on bravery—not perfection. Listen in to hear Saujani recount what it's like to have your dad deal with trolls online, how we can overcome the pitfalls of living in a success-driven culture, and much more.
The Accidental Creative podcast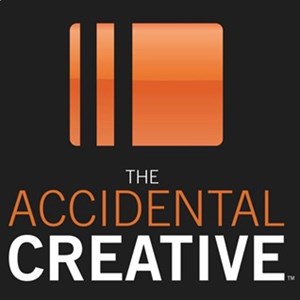 If you ever find yourself with a long list of things to do an no idea where to start it can feel overwhelming. Personally, I find I have so many ideas pop up into my head all day that unless I write them down in my own clear (colour coded) plan, I lose track of them.
The Accidental Creative podcast shares how to build practical, everyday practices that help you stay prolific, brilliant and healthy in life and work. Host Todd Henry (author of the books The Accidental Creative, Die Empty, and Louder Than Words) interviews artists, authors and business leaders, and offers tips for how to thrive in life and work. 
In this episode: 'Your life is composed of days, and how you spend those days is how you spend your life. On this episode, I share a simple five-part daily planning process that will help you stay on-course, engaged, and focused on the things that matter most.'
Duct Tape Marketing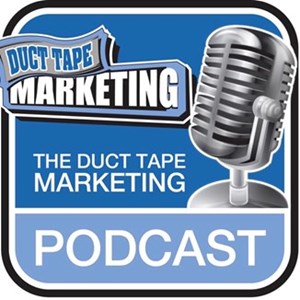 In this age of technology, it can be scary to realise how much time in your day you are staring at the small screen in your hand. In this podcast, we hear how it's possible to step away from all those easy distractions from boredom and take interest in the world around us, especially if your career is constantly putting you in front of a screen. Rather than a decluttering method, Cal Newport suggests just ripping the band-aid off and doing a 30-day digital diet. Not for a quick fix detox, but investing in a bit of you time.
In this episode of Duct Tape Marketing, John visits with Cal Newport, computer scientist and author of Digital Minimalism. They discuss our collective tech obsession, and what we can do to find a healthier balance between our phone usage and high-quality leisure activities.