Building an Entrepreneurial Mindset
Mindsets are a set of beliefs that shape the way you view yourself and the situations you encounter.  Your mindset can influence your perceived talents, your personality and your behaviour.  An entrepreneurial mindset is a term encompassing the idea of looking for opportunities, innovating and taking risks to start new businesses.  
There are many personality traits associated with successful entrepreneurs, in a recent article, Forbes lists it's top six as "hard-working, passionate, creative, flexible and eager to learn".  And it is this thirst for learning, which is a key element that can be overlooked.  It is easy to think that entrepreneurs know everything, but they might not have started out that way.  
Whether you are an entrepreneur or have aspirations to become one, investing time in your personal development is one of the biggest steps you can take to progress.  Two popular methods to assist you on your entrepreneurial journey include mentoring and coaching.  Mentoring is when you are paired with an experienced person who can pass on their knowledge and advice.  Whereas, coaching can help people identify their strengths and goals without needing to know the technical details of their business.  
Recognising the importance of these areas, both feature in programmes run by the Digital Greenhouse as part of their services to help businesses start and grow.



Coaching
Coaching sessions are empowering two-way conversations, designed to help people identify their goals and ways to achieve them, without needing to know anything technical about their business subject matter.  Coaching can be carried out in a variety of ways, from a series of structured meetings to an ad hoc conversation, known as coaching on the fly.  
Working with their partners Hive Learning, the Digital Greenhouse has been running a summer series on coaching.  This includes three online learning pathways covering different aspects of coaching - skills, strategies and styles, giving the learner practice tips to try in their own context.
"Coaching is unlocking people's potential to maximise their own performance."
 Sir John Whitmore, Author of Coaching For Performance
Mentoring
The Digital Greenhouse's Business Mentoring Scheme works with the rich and diverse entrepreneurial ecosystem in Guernsey.  Giving startups the opportunity to tap into that network through structured mentorships.  It matches experienced business mentors with fledgling businesses to provide guidance and support on their new startup journey.  
Local businesses looking to grow and scale can access a mentor from our UK partners Blenheim Chalcot.  Scaling businesses can expect to be matched with mentors who have hands-on experience of starting and scaling digital businesses; and who cover a breadth of subject matter areas, including technology, product, investment, leadership and finance (among others).  
Mentee testimonies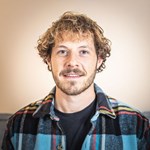 Daniel White
Founder of Sleep Better Live Better
"Being part of the scale-up business mentorship programme has been invaluable.  It's offered us the opportunity to take a step back and objectively review our development plans with the valued input and support of industry leaders.  In doing so, we've become far more aware of which steps we should take to prioritise our growth."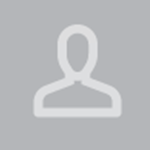 Kin Tang
Co-founder of WeShare
"Our mentor has shared lots of valuable insights and ideas from his own experiences, which have helped us evaluate our current position and understand where best to focus our efforts.
As an example, in a short space of time, we've already benefited from him emphasising the importance of focussing on and incorporating the right KPIs – and being disciplined about referring to them. This has really helped us keep focused on the important, long-term goals we have, rather than just responding to the everyday minutiae that can easily eat up time."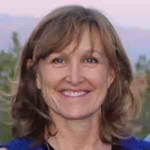 Michelle McMahon
Innovest Advisory
"Our mentor has been a great sounding board as we strategise scaling our business. As Innovest is creating solutions at the cutting edge of the newly evolving field of impact measurement and management, we have benefitted from Blenheim Chalcot's breadth of experience with bringing new technology and other innovative offerings to market."
No matter what stage of business you are at, there is always room to build your entrepreneurial mindset.  So whether it's learning some coaching techniques or getting involved with mentoring, introducing new initiatives can have a really positive impact on your business. 
This article was originally printed in

 

Business Brief, November

 

2021