Let's Talk Logistics: Working From Home series with PwC
PwC's top tips to help you adjust to working remotely

For most of us, the move to working from home (WFH) happened in the space of a week or less!  As you scramble to identify a suitable space to set-up a home office, we thought you might need some tips.  We caught up with Leyla Yildirim, Chief Strategy Officer from PwC Channel Islands to hear her thoughts on the subject.  Leyla has extensive experience developing 'future of work' scenarios for clients and for PwC, including innovative ways of working and driving productivity.  
PwC to have a digitally enabled workforce - all their staff in the Channel Islands have a laptop and mobile device when going 'mobile first' almost 2 years ago.  Their flexible working culture means our staff are already used to working remotely from home or client sites.  So, in this article from the Working From Home with PwC series, we talk about your working environment and establishing a routine.
In many ways the current crisis has accelerated the 'future of work'. Many of the workplace changes we had envisaged for 2030 are going to come a lot sooner than any of us could have predicted, as a result of this forced new way of working.
Leyla Yildirim, Chief Strategy Officer, Guernsey, PwC Channel Islands
If working from home is new to you, then you probably didn't design your house with an office environment in mind (we are all cursing our modern open-plan living spaces now!).  This means it is even more important to establish a workspace that you feel comfortable using day-in, day-out.  Preferably one with a door so you can shut out any noise and distractions.  A place that you can move away from when your working day is done.  Maintaining a work/life balance is essential in a remote working context.
Leyla's top tip:
A positive working environment

 –  it can be challenging to recreate a decent workspace at home, but resist the urge to work from the sofa with the TV on in the background.  Whether it's a desk, dining table or upturned milk crate, do your best to keep your designated work space neat and tidy – and it's amazing what some flowers in a vase can do to lift your mood.
Office layouts and ergonomic assessments are specialist subjects, but we can all do our bit using these points to think about our logistics.  When picking a space to work from, consider what equipment is most essential to your set-up:
Are you happy working from a laptop or do you need two screens? 

Do you suffer with back pain and require a specific chair or foot rest?

Do you hold a lot of virtual meetings (No? You might be soon!) and need a good pain of noise cancelling headphones? 
These sorts of questions will also influence your choice of workspace. Take a look at our working from home physical wellbeing guide for desk setup advice and how to improve mobility while staying indoors.  
So, you've established your home office setup (with no distractions or interruptions ;) now you have to remember to leave it every so often for a break or two. 
Leyla's top tips:
Diarise breaks

 –  Whether these are for walks, exercise or eating, so that your day has structure.  By including these breaks in your calendar, your colleagues can also see when you are/are not available.  Ensure you switch everything off and pack away at the end of the day.  
Lead by example

 –  Leaders in the business should especially heed this advice in order to set a great example to staff about the importance of detaching from your laptop.
We love Leyla's advice to diarise breaks to ensure that you are looking after yourself and not being overwhelmed by work.  But also because your colleagues can no longer see that you are chatting in the kitchen or have popped out for some fresh air, so adding them in your shared calendar or pinging your team a message on chat will help keep them in the loop.  It may also prompt them to take a break too.  If you don't have a shared calendar with your team, consider using other modes of communication to stay in touch - read our Establishing Your Connections article in this series for advice. 
Want more?  Read another of our article in this Working From Home with PwC series about seizing the moment and turning challenges into opportunities.
Opportunities to Develop
Reading recommendations from external sources: 
>  Trello: Remote Office Tours
>  Dezeen: The ass work-from-home experiment
PwC content author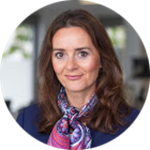 Leyla Yildirim
Chief Strategy Officer, Guernsey
PwC Channel Islands
With thanks to our Corporate Members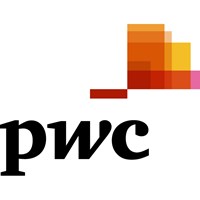 Want more content about business innovation?
Sign-up to the Innovation Network newsletter
subscribe