Reaching your customers through Media, Marketing and Communications
In this article, we take a deep dive into the takeaways from the marketing panel during Global Entrepreneurship Week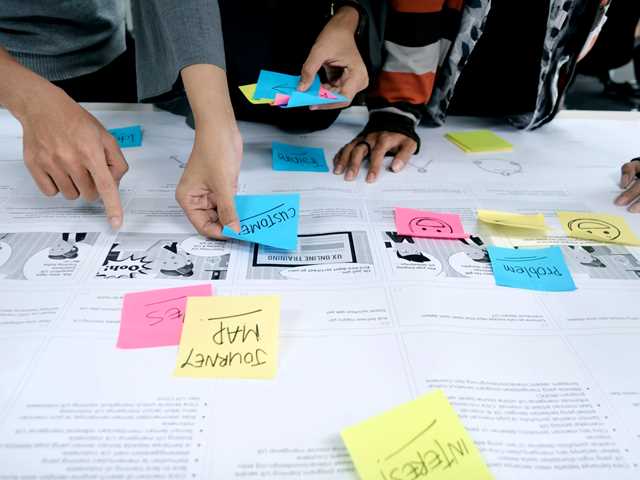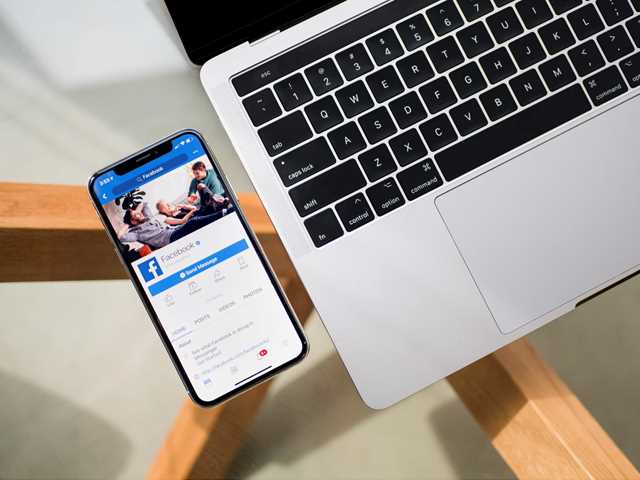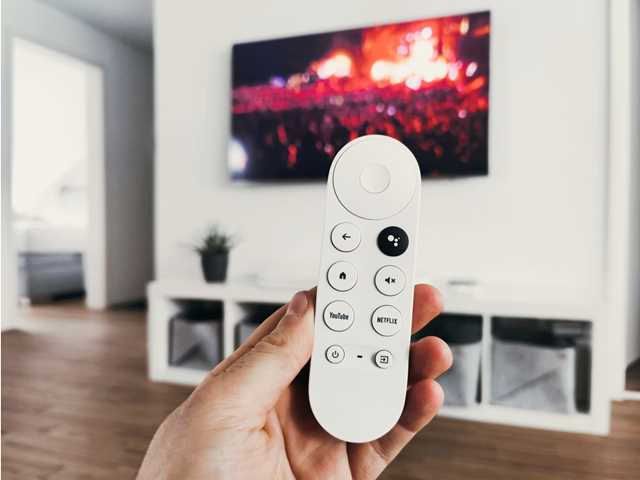 You can watch the Media & Marketing virtual panel event in full at the end of this article
Reaching our customers, we don't start anything until we know our audience! 
Before we start shouting about our brand or product we need to ask ourselves why, how and what? Why are we delivering our product or service? How are we standing out from the crowd? What is our product or service? We can begin this thought process by researching what our target audience wants/needs, using data and research tools such as Survey Monkey. There are a lot of free tools you can use to find out who your target audience is, how they think and behave and how your product/service can help them such as Strategyzer.
Next, you'll want to visualise who your target audience is and why/how they need your product or service. A good way to visually represent this information while you're brainstorming is by creating personas. A marketing persona is a semi-fictional character that represents segments of your current (or ideal) customer, the best personas are created by talking to your customers and segmenting them by various demographic data to improve your product marketing. You can get some great tips about creating your customer personas as well as a handy diagram to use in our 'Identifying your customer' article. Once you are aware of how your customers behave you can then think about the key messages you want to deliver to them, ask yourself, what do you want people to remember about your brand? You need to be very focused on what you want to be known for, once you know that and who your audience is then you're halfway there! People often go wrong by thinking that their audience is everyone, and using a lot of time and energy putting out content and not necessarily getting the engagement they are looking for. So get to grips with how you are different to your competitors and talk about it. Nichole recommends setting up a Media Matrix to develop the content that your customer needs to hear about your service or brand and using your overarching key message and some sub-messages that target your various customer persona's better.
"We live very busy lives and receive many inbound messages from marketing - so think about using the PESO (paid-earned-shared-owned) framework. If you get stuck, go back to your persona's to get back in tune with your audience!" Says Nichole Culverwell CHART. PR, MCIPR, Director of Black Vanilla Ltd
Nichole's quick tips -
When writing your key messages about reaching your audience for your brand, ask the perennial question 'what is in it for me?' Your customer will need to know what they will get out of your service! Put yourself in their shoes. 

If you want to use social media marketing but you're short on time, pick one social medial channel and do it well.

Maintain your reputation! Your audience needs to feel positive about your brand, it makes business so much easier to do! If you don't have a good reputation you can spend all the money you want on advertising but it won't make a difference.
Getting your message out to the community
Though digital content consumption is growing in popularity, TV still reigns supreme with a large audience that's well worth targeting with commercials. If you're not reaching this market, you could be neglecting potential customers, many of whom may not spend as much time online as specific segments of your digital audience. But what sort of content is best for this segment of your customer base? We believe that instead of shouting 'buy my stuff!' to the masses you should be selling your brand through a visual story and in turn, your products or services. 
At ITV they share stories, whether communal or for brands. Remember that you can reach your customer on many digital platforms such as phones, laptops, tablets and tv so you will want to tailor your media release with these formats in mind, in this digital age you can even capture your customers attention on the bus, at the office or in the shed while watching the football! 
If you were to begin your televised marketing strategy with ITV, a representative would take you through the objectives and branding so you are supported in your entire ad journey. Make sure you have someone available at short notice for an interview and send some nice images to go along with your media release. Ask yourself if you are trying to raise awareness of your brand? Or educate? Or inspire an action for your customer? Are you trying to challenge consumers products that they're currently using? You can really celebrate your brand and the community within it, and use your media release to get these sub-messages to your customers better.
You can find out more about the service that ITV offers and get in contact with them on our service directory.
"TV adverts usually come with the fear that it will be an expensive and intense process however, ITV offers affordable rates that are very accessible for small brands. Keep your ad really really simple and ask yourself 'who are we talking to and what do we want them to do? How are we going to encourage that?" Says Rachel Baines Business Development Manager, Commercial at ITV Channel (ITV Plc)
Rachel's quick tips - 
Be aware of the tone of your advert, are you trying to sell a product/service or raise brand awareness?

Remember that if the media has a breaking news story, your media release may be pushed back to a later time/date so bear this in mind if you have a time-sensitive campaign. The best practice is to submit your content early and make the station aware of your ideal publishing date.

Develop your online shop front! Make sure your website is easy to find and easy to navigate, once someone sees your advert they are likely to Google search your business to find out more about your business rather than write down an email address or phone number. 

 
Never neglect traditional print!
In a world of instant digital updates, it may be easy to forget to plan the physical side of your marketing plan, newspapers, magazines alike can reach your potential customers far and wide with the right story or advert. Readers should know what your story is within the first paragraph, so in order to write a good story, you should start there! Let your audience know who you are, what you do and why people should keep reading. Be careful not to let your story become more whimsical fiction than the truth, back up what you are saying with facts and figures, and take out what you can't credit. Consider a mix of free and paid content while writing your marketing plan, as it is a great way to reach your customer. 
When sending in your articles to newspapers and magazines, it's best to be prepared. You'll need to send in a straightforward piece with good quotes and a decent photo.
"Think about how your product will make a difference! Stories must be credible and genuine, always think about how to make it relatable to your audience." Says Will Green, Business Editor from the Guernsey Press.
Will's quick tips -
You don't have to announce you are setting up your business right away, build your story and traction over time while releasing other content. Announcing your endeavour too soon before you have a good website for your customers to land on could do more harm than good. 

When writing a press release, include a good story with a good quote! Remember to put your contact details in so a journalist can get in touch later on.

Catchy headlines! Make your story more memorable, and more likely to be read with a short punchy headline.

Don't get upset if a journalist rearranges/rewrites some of your editorial, they may have seen a hidden potential in your story that will appeal to your customers better!
A Q&A at the end of this event provided us with some great takeaways about managing media for your startup.
"What does a press release look like? How do I best develop a captivating story for traditional media?"
'Think about how your product will make a difference!'
Nichole suggests that a strong press release needs to know where it's going, get to the point in the first line - get to the heart of the story - answer what, who, how and when! If you can get to that news nugget with credible and genuine news that isn't too commercial, then your editorial will be a hit. 
'You need strong quotes high up in your article. If a journalist wants to take that story forward then remember to add in your contact info, with all your official titles. Said Will.
Rachel then added, 'think about the timescale, be available whenever and make it easy for journalists to contact you for interviews. You have to bring as much to the table as you can!
"How best to leverage film to boost your brand awareness?"
We operate these days from a media perspective in 'text plus' world said Nichole, we are not just sending a text-based media release anymore and film has become very powerful! It is very effective on social media but it needs to be short and subtitled so that it gets as much engagement as possible. A picture can tell a thousand words and fantastic images can make or break a story and you can simplify very complex stories through pictures and film.
Rachel added, that it's really helpful to create elements for all your channels from the start, you can use these across all your socials as well as tv. The tv advert you make could then be used on your social channels and website, remember repurposing your content to save you valuable time and effort.
"Would you recommend the 'See Think Do Care' framework when developing your media?"
'It's a great framework to use, I like using it as a way to organise my content development strategy.' This framework is more about what you want to happen at each stage of your customer conversion, there are a lot of frameworks you can use so see which one resonates with you and your brand. STDC is a great way of ordering and marshalling your content strategy with the stages your user goes through before becoming a customer, said Nichole.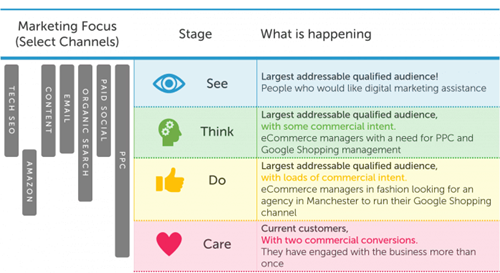 "What tools would you recommend to organise your content?"
There are so many free and paid tools you can use to reach your customer these days, you do have to have a play and see what ones suit your content plan the most. Trello is a great organisational tool, you can visually organise your content in cards and move your content through the marketing funnel as you create it. Hootsuite is a good platform to organise and create your social campaigns too. Look for good recommendations and do your research to see what you prefer to use. 
"Why is social media such an important tool these days?"
Nichole says, 'it's integrated across our lives and people use it for different reasons! Learn what your potential customers are looking at and why they are using these channels to get more of an idea of what platforms you should be posting to. Something that is forgotten is that social media is a great place to listen and learn what your audience wants, needs and cares about and you can feed that intelligence pack into your messaging!
Make use of that information to refine your product or service and monitor the sentiment about your business. Pick one social media channel at first that your audience is primarily using, do that well then consider launching a second or third channel.
Rachel suggests, If you get feedback on your product from customers on social media then that would also make great content for your adverts. Use that customer advocacy! These kinds of real-life reviews make your adverts more tangible to potential customers.
"If a company doesn't have a big budget how can they get on tv? Who will produce it?"
Rachel responded, 'our newsrooms are looking for newsworthy stories and pictures. Businesses tend to send a bunch of text with no one to be interviewed and no pictures which mean it doesn't make the news even if it is newsworthy! Prep for someone to speak in an interview if need be and who can post the story afterwards to extend that reach of your brand. ITV can create that content for you, if you have a website then you probably have images and logos that you can send for us to use, ITV will also write a script and find someone to narrate it.
Find out more about the services that ITV offers and get in contact with them on our service directory
Want to know more? Watch the event back in full below