The Digital Greenhouse's Startup Hub website goes live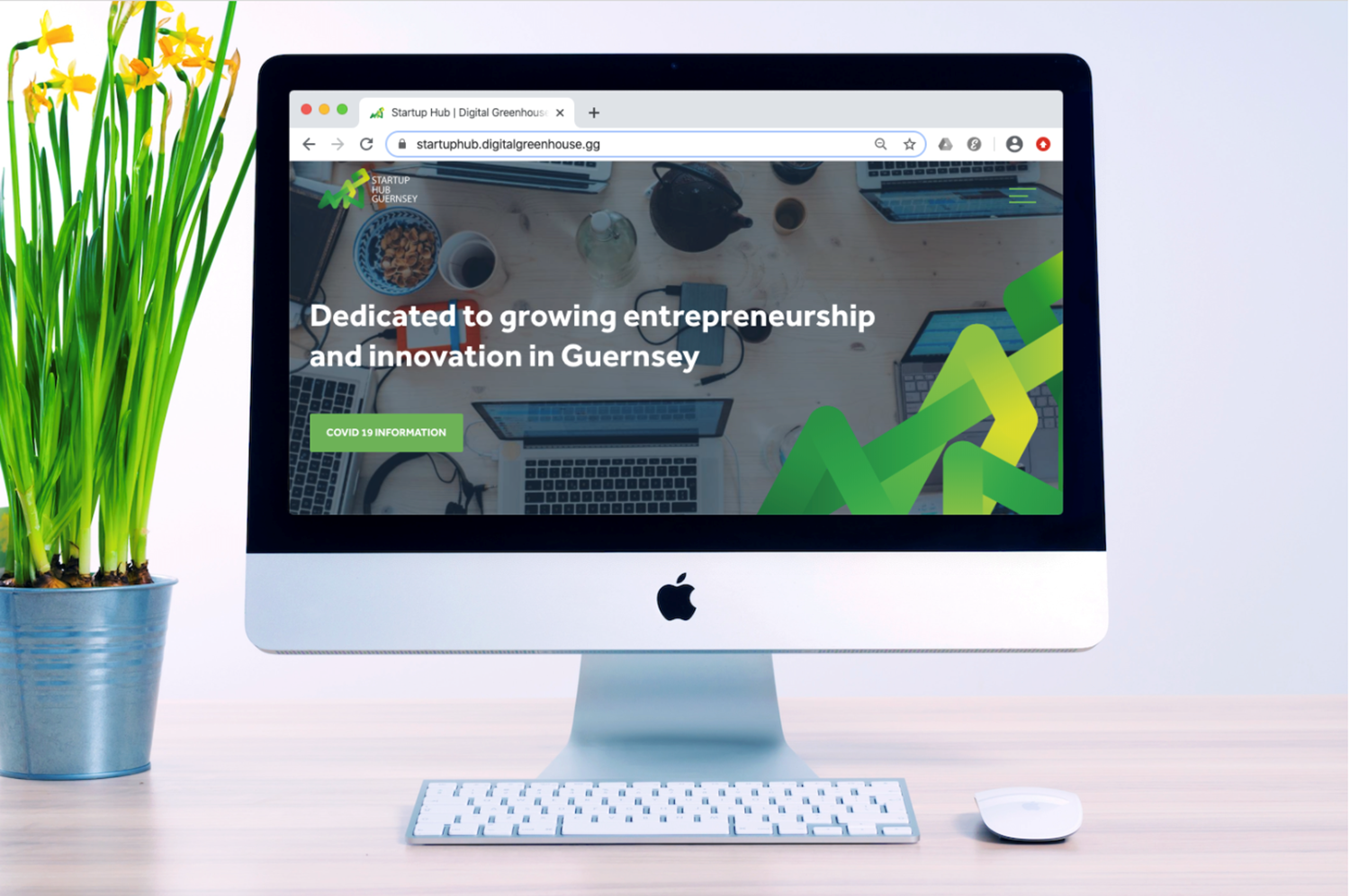 Guernsey's Startup Hub was launched by the Digital Greenhouse last month and is a blend of online services, support and accelerator programmes, all designed to provide entrepreneurs with a one-stop-shop to connect them with the rich and diverse expertise of Guernsey innovation ecosystem.  
The new website available today is a virtual space dedicated to curating expert advice for start-ups and scale-ups for their entrepreneurial journey.  Free and impartial advice can be found for entrepreneurs with topics ranging from clarity on navigating jargon-heavy legal, finance and insurance, to successfully developing a brand, voice and planning marketing.  With a wide range of multimedia content, the Startup Hub website has something for every stage of the new business cycle.
Reflecting the current circumstances, the Startup Hub website also includes a dedicated section for COVID-19 information where you can find guidance and links to The States of Guernsey business support schemes, as well as resources and business to business advice for those who have been affected by the COVID-19 situation. 
The StartUp Hub is a great place for businesses to find advice and support in our current situation, but also a place to build new skills, consider new markets and grasp opportunities for the future.  There will be a range of new initiatives launching in the coming months, working with our industry partners, which we hope will help drive recovery and growth of our entrepreneurial community
Lucy Kirby, Director of the Digital Greenhouse
Anyone wanting to find out more information about the Startup Hub Guernsey and the support available, should visit the new Startup Hub website at: startuphub.digitalgreenhouse.gg or contact the Digital Greenhouse team at: Team@digitalgreenhouse.gg