Empowering Innovation at the Digital Greenhouse
When the world around us is changing at a rapid pace, we are all asking: How can we keep up? Or even get ahead of the curve?
Here at the Digital Greenhouse we are sharing inspiration from across the Island and further afield, helping you prepare for the future and craft your own innovation journey.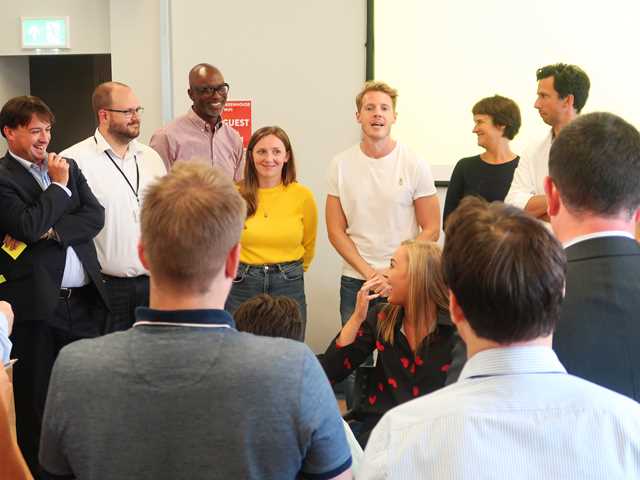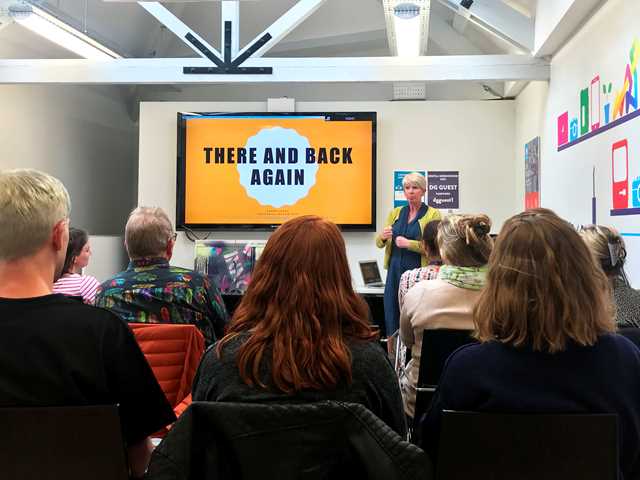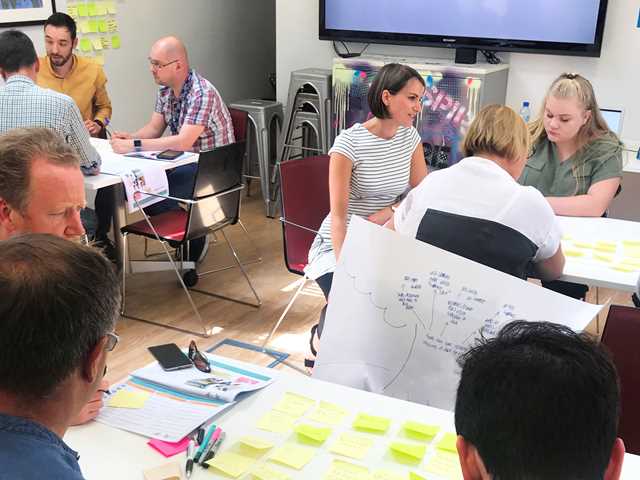 Innovation is a buzz-word used in all sorts of contexts but the true definition is 'the action of making changes by introducing new methods and ideas'.  To encourage people to innovate the Digital Greenhouse provides a space for collaboration, inspiration and knowledge sharing across business, government and the community.  We offer support and guidance through a variety of initiatives to help you along the way - click on the titles below to find out more about them.
Innovation Lab
Our monthly Innovation Lab event series introduces methods of innovative working through a variety of presentations and workshops, as well as developing a network of like-minded people to discuss ideas and encourage co-working across industries. Quite often the presentations offer rare insights into the workings of local companies where speakers give open and honest commentary about their experiences of innovation. You can find out more about upcoming Innovation Lab events by viewing our events calendar.
Toolkit
The theme of knowledge-sharing continues with our work to signpost out to innovation tools and resources. There is a wealth of information online about new methods and techniques, we aim to test, review and direct people to useful resources. We have compiled a toolkit in collaboration with employees from the States of Guernsey to help guide teams through innovation projects with hints and tips, worksheets, exercises and local case-studies. The second version was launched at an Innovation Lab workshop in June 2019, you can read the introduction by clicking the button below.  Or request your copy by emailing innovation@gov.gg.
Skills & workshops
As a dedicated innovation hub the subject runs through many other strands of Digital Greenhouse activities like a golden thread. Developing digital skills, such as creative problem solving techniques, design thinking and agile methodologies, is a top priority for us and more information about the various programmes we run with different groups of people can be found on our Skills & Education section.
Eagle Labs
We also work with partners in industry to encourage cross-working and develop opportunities to promote a culture of innovation to a wider audience. This includes working with Eagle Labs Guernsey on the Barclays AI Frenzy events which aim to build a local AI community through a series of informal seminars. The aim is to create opportunities to discuss technological advances and local applications, as well as providing a space for networking with peers and colleagues.
Innovation Newsletter
We have plenty more examples of times where we have collaborated to create impact in the local innovation space, just take a look at the news articles in the innovation section of our website.  As mentioned, things are changing at a rapid pace so to keep up-to-date with the latest innovation happenings at the Digital Greenhouse, and further afield, sign-up to our specific Innovation Network e-newsletter and receive focused news on case-studies of innovation, tools & methods and lab event notifications.
Get monthly updates on all things innovation
Sign-up to the Innovation Network newsletter
SUBSCRIBE