Wellbeing Week Case Study: The Decider Skills for mental health self-help

To mark Wellbeing Week 2020 the Digital Greenhouse ran a series of Innovation Lab webinars showcasing local innovation and entrepreneurship in health and wellbeing.  You can now watch the webinars back and read our key takeaways for innovators and entrepreneurs from each talk.  Here is the first in the series:

The Decider Skills with Michelle Ayres & Carol Vivyan
We were delighted to host Michelle Ayres and Carol Vivyan of The Decider Skills - winning strategies for mental health, to talk about their journey from creating the skills to their latest developments during the COVID-19 lockdown.  Watch the webinar back or scroll down for our key takeaways.
"The greatest gift we can give children, young people and adults is the skills to understand and manage their own emotions and mental health."
Michelle Ayres & Carol Vivyan in 2016
Digital Greenhouse key takeaways:
Talk to users
Carol and Michelle were challenged to create accessible Cognitive and Dialectical Behavioural Therapies to combat mental health issues.  So how did they take complex scientific theory and years of specialist training and turn it into something any service user could use? 
By working with service users and clients  -  The 32 Decider Skills were a direct result of information and feedback from service users that Carol and Michelle were working with at the time.  The developments were based on the clients' own wants and needs for mental health support.  Just as here at the Digital Greenhouse, we often talk about this crucial method in the context of working on an innovation project or starting a new business  -  If you don't talk to your client or your customer, how do you know that what you are creating is actually what they need?  Collecting valuable information from clients can help you adapt your output to suit them. 
You can find out more about talking to users in our Innovation Toolkit:

Introduction to the Innovation Toolkit
Have fun!
Traditionally mental health therapy can be very serious and mostly consists of a lot of talking through emotions but clients wanted more than that.  They wanted practical skills to help them move forward and carry on with their lives.  Carol and Michelle have employed lots of different teaching approaches in order for the skills to be memorable.  Embedding the skills with a variety of techniques to suit all learning preferences, including props, visuals, music, mime, posters, apps, manuals and handbooks.  The learning is FUN!  
"What we learn with pleasure we never forget."
Alfred Mercier 
This is a great example of 'best practice' from Carol and Michelle to ensure The Decider Skills are embedded in people's minds and work in real life situations.  It is an ethos that we carry through our programmes, workshops and events here at the Digital Greenhouse.  We have seen how making our workshops, like Starting Up Saturday bootcamps for new businesses, fun and enjoyable has a positive effect on the ideas participants generate and the rate in which they absorb the methods and tools we teach them throughout the day. 
You can find out more about our Business Accelerator and Starting Up Saturdays on the Startup Hub Support and Programmes:

About the speakers: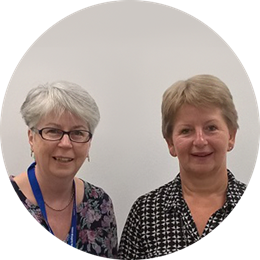 Carol Vivyan & Michelle Ayres
Michelle and Carol are Cognitive Behavioural Psychotherapists who have worked in mental health for over 35 years.  They are the creators of The Decider Skills which use Cognitive Behavioural Therapy to teach children, young people and adults the skills to recognise their own thoughts, feelings and behaviours, enabling them to monitor and manage their own emotions and mental health.  They have a shared passion and vision for improving mental health and wellbeing.
If you would like to find out more about The Decider Skills you can email: email@thedecider.org.uk
Other Wellbeing Week Case Studies:
How can Welcome Home continue to support the community to stay well and thrive?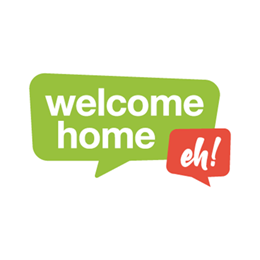 In this WellBeing Week case study we hear from Daniel White, Wellbeing Educator, Registered Nutritionist, Functional Medicine Health Coach, and most importantly for this Co-Founder of the Welcome Home project, to discuss the project's journey.
Welcome Home is an online community wellbeing hub connecting islanders with activities, events, information and resources that can support our community to stay well and thrive.  As we transition out of lockdown the project team are exploring innovative ways in which this platform can continue to support islanders health into the future.
Life made better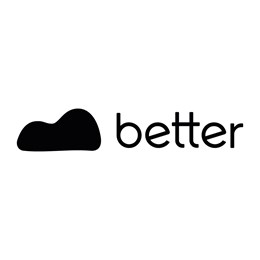 This WellBeing Week Case Study focuses on The Better App Company and the story of the it's creation, as well as lessons learned on the way.  The webinar is presented by Peter Grange & John Halker, Co-Founders of The Better App Company.
An attempted suicide led to the birth of The Better App Company, the Channel Island-based health technology business making mobile applications that help improve and save peoples' lives.  Co-Founders Peter Grange and John Halker will be talking about how they launched two mental health apps globally in the last few years, their challenges, achievements, some tips and things to be mindful of when developing health technology.
Find out more