Wellbeing Week Case Study: Welcome Home online community wellbeing hub

To mark Wellbeing Week 2020 the Digital Greenhouse ran a series of Innovation Lab webinars showcasing local innovation and entrepreneurship in health and wellbeing.  You can now watch the webinars back and read our key takeaways for innovators and entrepreneurs from each talk.  Here is the second in the series:

How can Welcome Home continue to support the community to stay well and thrive? With Daniel White
For the next WellBeing Week webinar,  we welcomed Daniel White, Wellbeing Educator, Registered Nutritionist, Functional Medicine Health Coach, and most importantly for this event Co-Founder of the Welcome Home project.  Dan took us along for the journey as he explained how building the online community hub was a true project of innovation in a time of adversity.  Watch the webinar back or scroll down for our key takeaways.
"Looking at transforming health outcomes through connectivity with others, through this sense of camaraderie and sense of connection with their community."
Daniel White about the book The Community Cure by James Maskell
Digital Greenhouse key takeaways:
Innovation project case study
There is no single right way to run a project, especially one involving new innovations but we thought Dan's explanation of the Welcome Home project's evolution was honest and inspiring.  Here are our key takeaways (but definitely watch his talk above if you have time): 


PROBLEM: 
The sudden lockdown of our island due to COVID-19 meant that no one had access to the physical community and the support and services they enjoyed and relied on for positive wellbeing.  As a result, up sprang all of these online substitutes for classes, resources, webinars and events.  But Dan and his team of collaborators quickly recognised that these services, and the communication of them, were very fragmented and this was preventing people from being able to find what they were looking for.  


IDEA: 
Welcome Home, an online central hub to communicate these resources, gifts, contributions and events.  The idea stemmed from the team's experience in running community programmes, working in arts and culture, and functional medicine practices.  The next step to take their idea to reality?  


"What does our community actually need?"

RESEARCH & TALKING TO USERS: 
The Welcome Home team recognised that they had a lot of research to do to understand what it was that the community needed, especially at this time.  So in a similar vein to the development of The Deciders Skills, they talked to users, asking questions of their audience, such as:  
What kind of community does the user want? 

What kind of content are users looking for?   

Who is/could be producing content?  

And what does the community need in order to thrive? 
 
SOLUTION: 
The Welcome Home hub collects peoples' content or gifts and contributions to facilitate a connection between them and the community audience.  This is based on a simple calendar and social media communications strategy.  


ITERATIONS: 
People can submit their own events and content and others can suggest new content and resources they might be looking for.  This helps inform the Welcome Home teams' research and the project's developments.
   
PAUSE & REVIEW: 
The initial solution was going well until Guernsey moved out of lockdown and people rejoined physical communities.  The team all have other roles to continue working on and the resources supporting the project looked like they could run out.  Before developing new ideas for the next stage of the project, Dan and his team analysed the data they had collected from the website, social media platforms and feedback from users to establish what worked and what didn't.  


SETTING GOALS: 
In light of the ever changing COVID-19 situation and armed with some great data from the initial stages of the project, the Welcome Home team have begun developing version 2 with some big goals in mind:
It needs to be a partnership with the community. 

They must develop strong relationships with contributors. 

They will look for investment to enable them to commission resources based on needs identified by the community. 

If you would like to be part of the Welcome Home project you can contact them via email: team@welcomehome.org.gg
You can find out more about working on an innovation project in our Innovation Toolkit:
Other Wellbeing Week Case Studies:
Life made better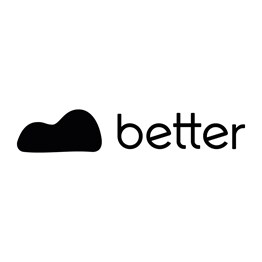 This WellBeing Week Case Study focuses on The Better App Company and the story of the it's creation, as well as lessons learned on the way.  The webinar is presented by Peter Grange & John Halker, Co-Founders of The Better App Company.
An attempted suicide led to the birth of The Better App Company, the Channel Island-based health technology business making mobile applications that help improve and save peoples' lives.  Co-Founders Peter Grange and John Halker will be talking about how they launched two mental health apps globally in the last few years, their challenges, achievements, some tips and things to be mindful of when developing health technology.
Find out more
Lockdown blues? Online news! The Decider Skills
In this WellBeing Week case study we hear from Michelle Ayres & Carol Vivyan, the creators of The Decider Skills focusing on new developments of The Decider Skills during the COVID-19 lockdown.
The Decider Skills are winning strategies for mental health.  During lockdown, more people have been working from home, leading to isolation, stress, anxiety and depression.  We have developed an online self help course to complement our existing self help book and online training for professionals.