Airtel-Vodafone offering a space on the #CodeLikeAGirl Programme
Airtel-Vodafone are sponsoring a place on the #CodeLikeAGirl programme for a Guernsey student.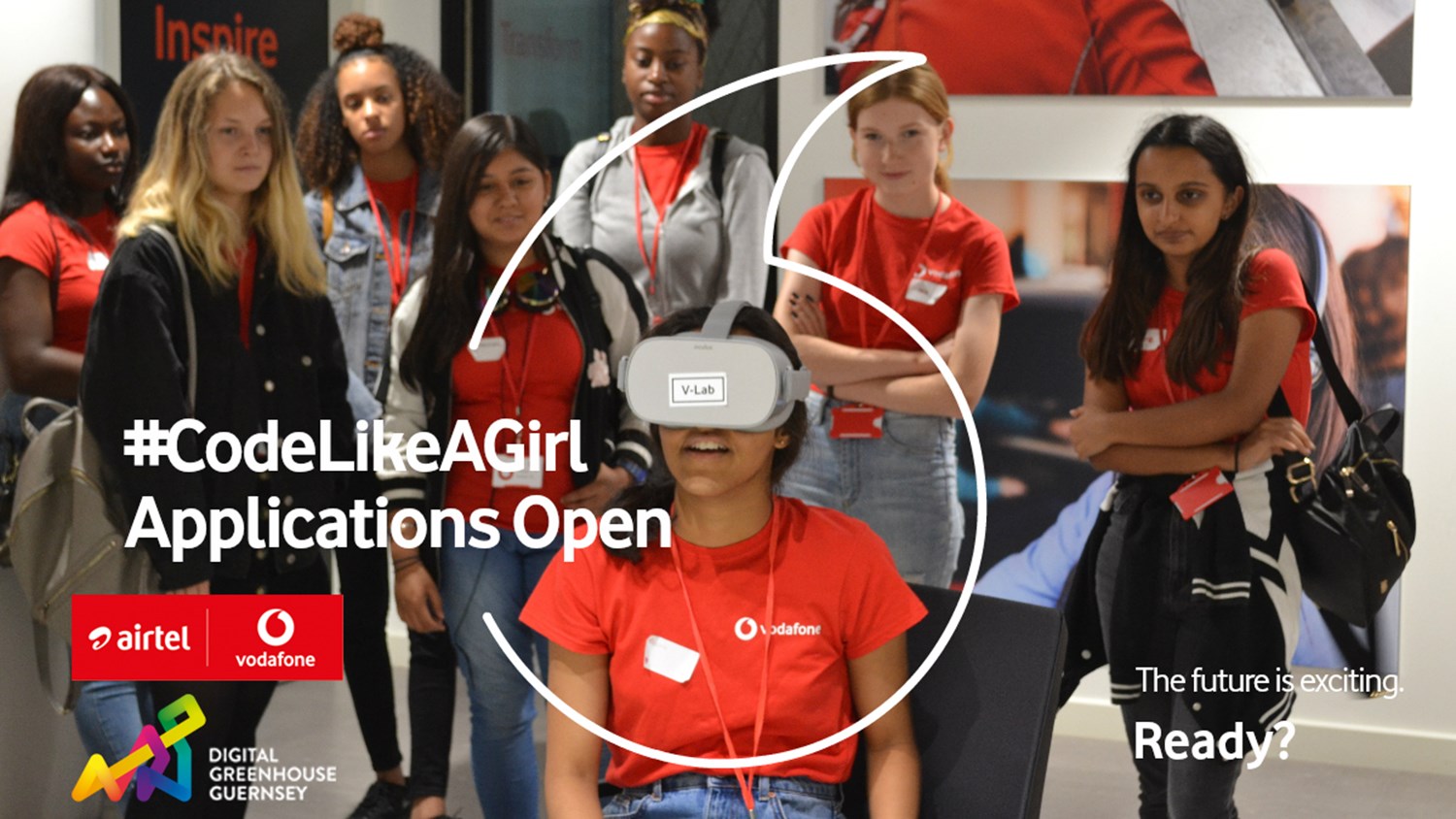 We have an exciting opportunity for a local female student interested in the STEM field, being offered by Airtel-Vodafone.
In 2017 Vodafone launched their #CodeLikeAGirl programme in partnership with Code First: Girls to provide a 4-day coding workshop to girls aged 14-18 from 26 countries across the world. 
Vodafone recognise the importance girls and women have played throughout the history of science and technology. Despite this, both in education and the workplace, girls and women are still hugely underrepresented in science, technology, engineering and maths (STEM) fields.
Airtel-Vodafone in Guernsey is a partner of Vodafone and is offering a place on the workshop, including flights and accommodation to a Guernsey student between the age of 14 – 18.
Those wishing to apply for the place should complete the form below. 
During the programme girls will be taught the technical skills to build their own websites, including Html, CSS, GitHub and JQuery which provided them with the skills, confidence and encouragement to one day thrive in a STEM focused career.
The next #CodeLikeAGirl takes place from April 6th to April 9th 2020 in their London Paddington Offices. 
Applications are now closed