Digital Innovators Programme 2020
Developing Guernsey's future tech stars
The Digital Innovators Programme, which is powered by First Central Insurance & Technology Group and organised by the Digital Greenhouse, has just completed its second year with over 150 students taking part.
The Digital Innovators Programme is aimed at developing problem-solving, collaboration and key digital skills with post-14 students in Guernsey. The programme has consisted of a range of sessions including Python coding sessions, Women in Tech events, User Experience Design workshops and ideathons, where Digital Greenhouse and First Central Insurance and Technology Group team members helped develop students' skills and showcased the range of opportunities in the digital sector.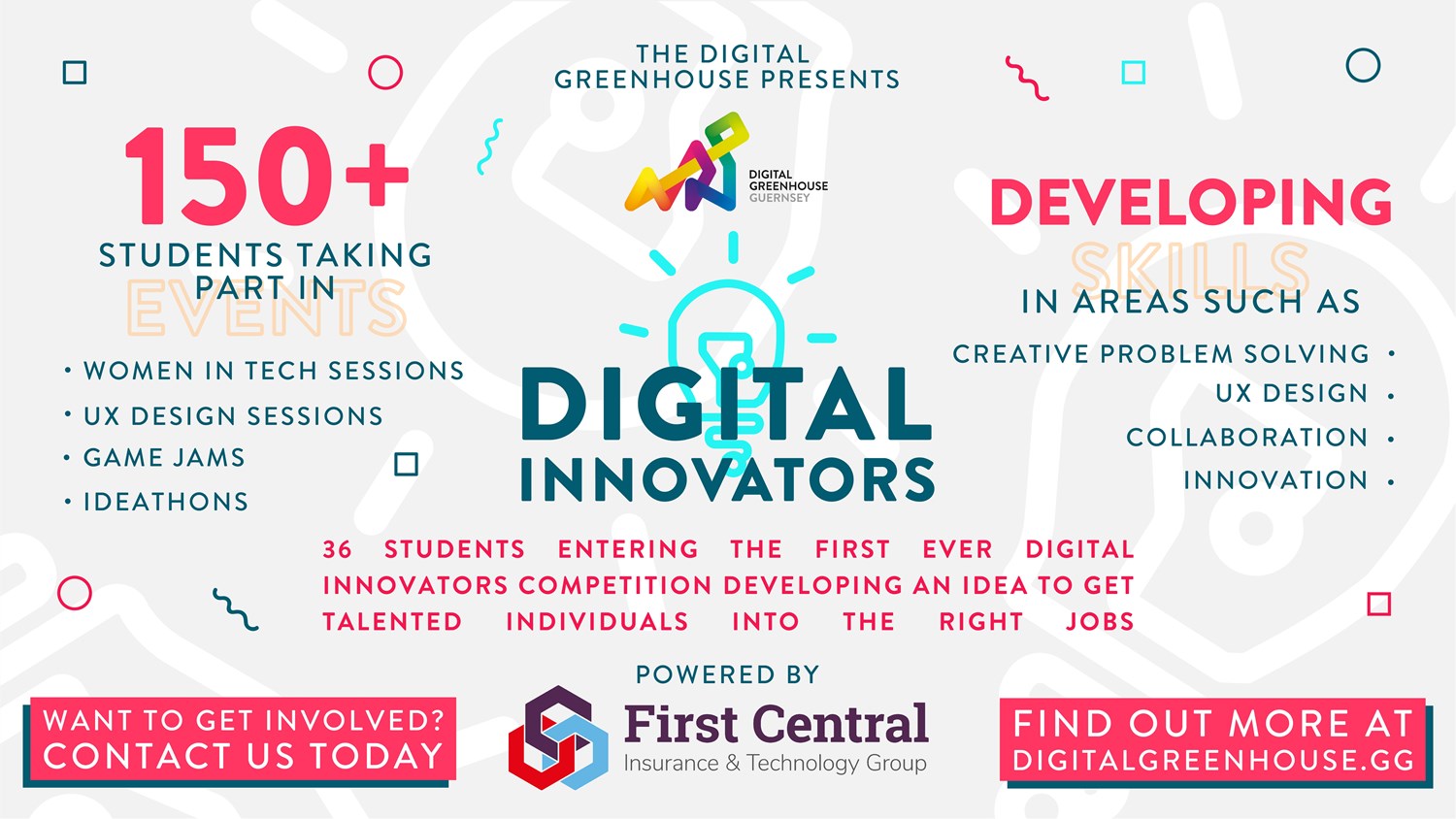 Professional hubs like the Digital Greenhouse and schemes such as the Digital Innovators Programme are essential for our young people. Providing opportunities to understand Guernsey's digital landscape is very important, and events held this year have given a helping hand to those on the hunt for a digital-focused career.
John Davison, Chief Information Officer at First Central Insurance and Technology Group
What happened
We've reflected on the Digital Innovators sessions which took place over the last year, where the Digital Greenhouse and First Central teams work with students to expand their creative problem-solving techniques.
The second year of the Digital Innovators programme began with students being presented with two real-world problems. They then explored the cause of these issues using methods such as 'roots and branches' to display their thought process clearly. After a long brainstorming session, the students developed ideas for solutions to these problem statements and presented them to judges from First Central Insurance and Technology Group and the Digital Greenhouse, with prizes being awarded for 'Most Commercial Promise' and 'Most Innovative Concept'.
In the second session in November, students took part in a user experience workshop, analysing how people use and interact with technology. Using wireframes, they designed solutions to tackle the problem statement they worked on in the previous session. After an introduction to Adobe XD, the students used the program to make interactive wireframes to showcase their ideas, with solutions including technology such as virtual reality, machine learning and chat bots. The session concluded with First Central team members testing the apps and giving feedback to the teams.
The Digital Innovators Competition was the highlight of the 2020 programme, which opened on 24th February and appealed for students to develop a digital solution to the problem statement, 'Guernsey is full of talented people but it is not easy to find suitable people for specific jobs'. The competition saw 36 students taking part, who submitted ideas which were judged by a panel of experts from First Central and Digital Greenhouse. A prize giving then took place on 26th June, where the Digital Innovators Trophy was awarded.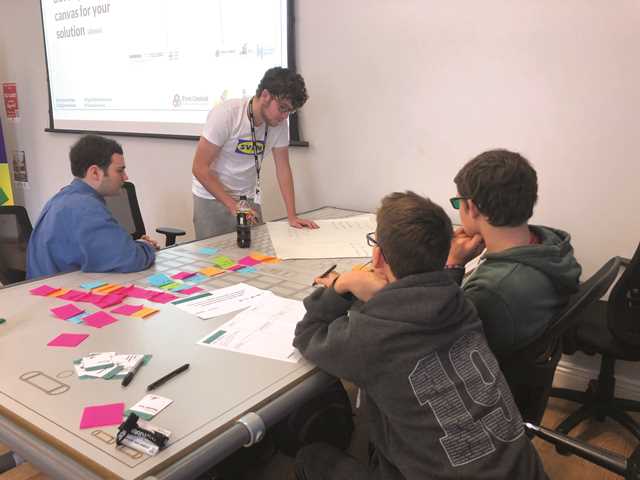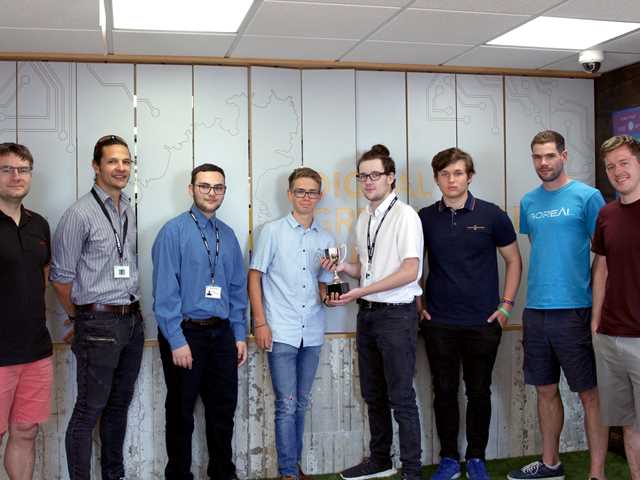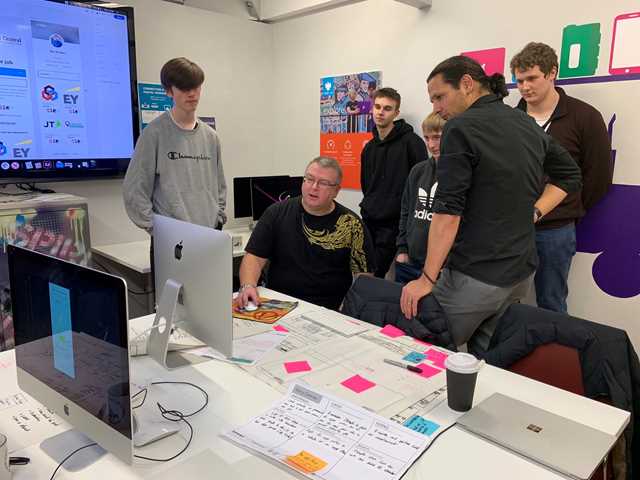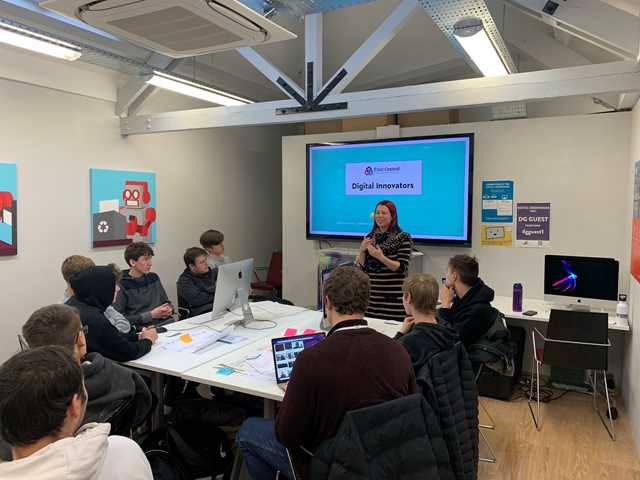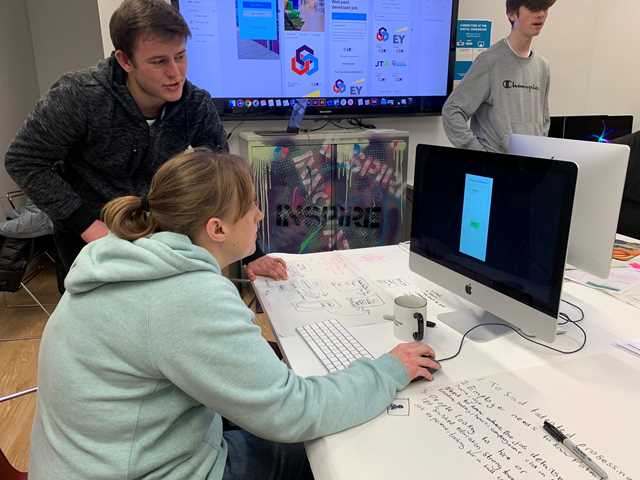 Working in partnership with companies like First Central Insurance and Technology Group provides a much-needed link for young people between their studies and the real-life application of the digital and business skills that they are developing.
Lucy Kirby, Director of the Digital Greenhouse
The Digital Innovators Programme showcases the opportunities provided by the strong relationship between First Central Insurance and Technology Group, The Digital Greenhouse and the computing team at the College of Further Education. These partnership initiatives demonstrate a real commitment to nurture the island's students by developing their talents and skills through the experience of working on real-world scenarios alongside leading industry experts.
Dan Hunter, Lecturer and Curriculum Lead in Computing at Guernsey College for Further Education