Hive Hack Mini
This August the Digital Greenhouse hosted a free, innovative summer club for children by PwC Channel Islands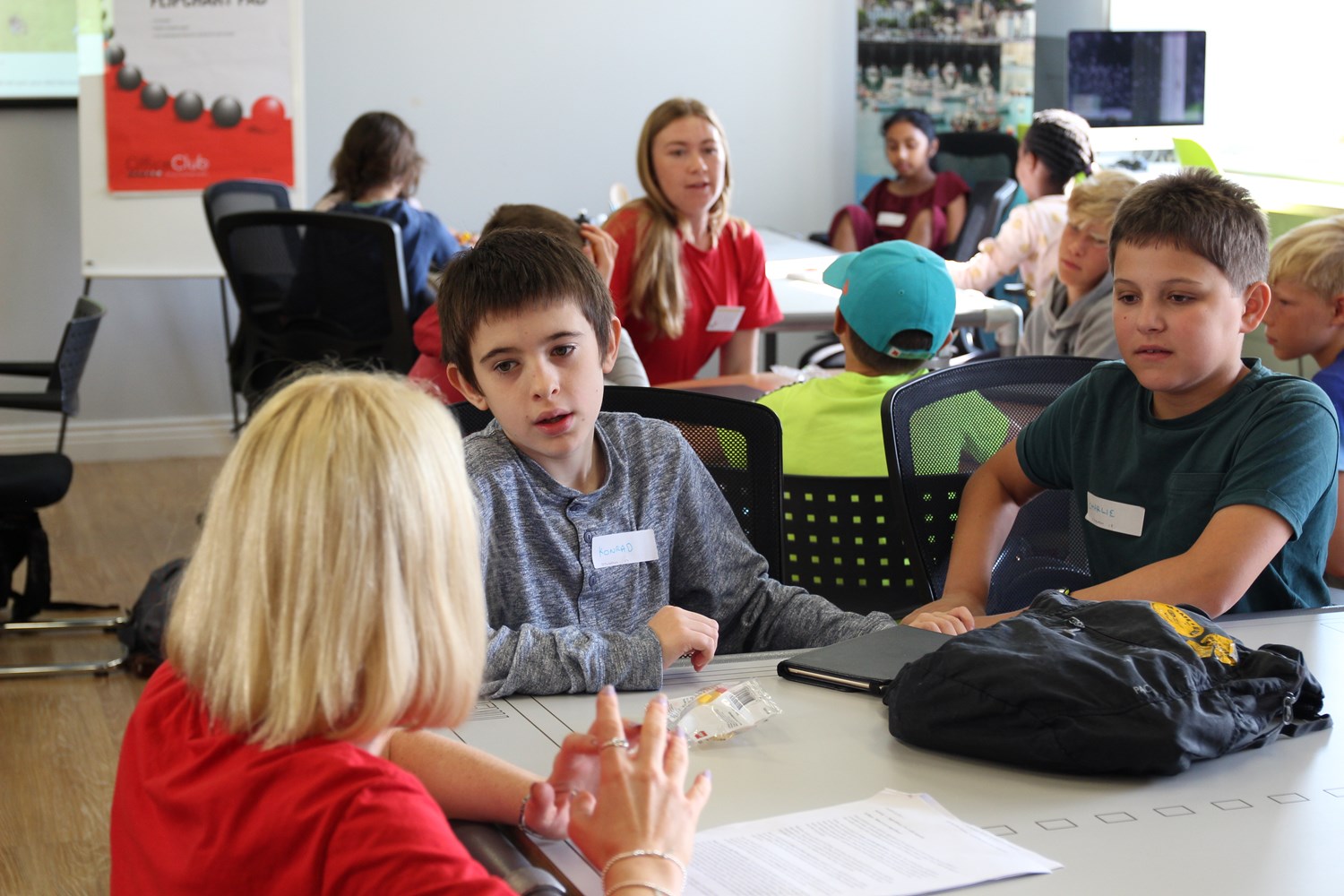 Hive Hack Mini
With an estimated 30% of jobs in the Channel Islands likely to be automated by 2035, there is a pressing need for organisations and education to work together to prepare young people for the jobs of the future. As part of their commitment to digital upskilling,
PwC Channel Islands
is introducing its successful technology education outreach program to Guernsey schools this academic year.
PwC's Hive Hackers program was designed to help this next generation develop strong digital literacy to improve their employability and inspire them to pursue further study and careers in technology. Whilst technology is the primary focus, the Hive Hackers program also offers children opportunities to be creative, solve problems, and develop communication and collaboration skills.



We were joined by inspired 'mini' attendees to learn about algorithms, debugging and cyber safety with mentors from PwC. The day started with a quick intro and then dived into a simple duck making challenge. Each child was given a packet containing 6 coloured lego pieces without any instructions and told to create a duck.  This allowed everyone to creatively problem-solve, with their interpretation of a duck, learning that no two ducks looked the same, showing that there are often no right or wrong answers. 
After this impromptu problem-solving exercise, the mentors introduced algorithms to the attendees and after a brief explanation, they were asked to create their own algorithms based on their daily actions ie. brushing their teeth and getting ready in the morning for school. After this thought exercise pieces of paper were handed out and in pairs, one participant had to explain to the other in 'algorithmic' stages how to create a paper plane.  The children then all repetitively tested their paper planes and made adjustments to their designs before a lively competition was held to see whose plane could glide the furthest. 






After an afternoon break, mentors introduced a website called
code.org
that offered various lessons on code sequencing, where participants had to move blocks of code to solve puzzles that made mini-games move. They made their way through tasks at their own pace through different levels of difficulty with the help of PwC mentors on hand.
The day ended with a mini hackathon.  Brainstorming issues in the environment/animal habitats, the children were asked to come up with a sustainable gadget to solve one of the environmental issue statements, create posters to explain their ideas and present back to the group. During the presentation, great ideas were shared with the group with an open-minded Q/A session. Some of the ideas included a rain turbine, that could power many things including a hoverboard that the group had designed, with each member having come up with ideas of the pieces of tech that could go into the board. Another group looked at the idea of creating a sea vacuum that would be strong enough to collect floating rubbish without harming sea creatures or their habitat, and a gadget that would scan and identify diseases in animals and then create a vaccine that could be administered immediately. 
"We were genuinely blown away with the imagination, creativity and ideas of the participants and the way they engaged throughout the day."
Sarah Hollingsworth, Learning and Development Manager, PwC Channel Islands
"This has been a fantastic opportunity for young people in Guernsey to work alongside professionals from PwC. We are really looking forward to rolling this out across schools in Guernsey and seeing the positive impact."
Lucy Kirby, Director Digital Greenhouse
Find out more about our student memberships
Here
Find out more about upcoming events
here