Whats the big iDEA? Learn and grow your digital skills online!
Want to develop your digital skills for free and gain an award to prove it?
What is iDEA?
iDEA is an online programme that helps you develop digital, enterprise and employability skills for free. Through a series of challenges and events, you can win career and life-enhancing badges, unlock new opportunities and, ultimately, gain industry recognised awards that help you stand out from the crowd. iDEA is about lifelong learning, for anyone who wants to develop their skills. Learners include school pupils, apprentices, business leaders, pensioners, students and community groups.
The Digital Greenhouse and U3A will be using iDEA to stimulate digital inclusion, helping people of all ages and abilities gain important digital skills and give them the digital and enterprise equivalent of The Duke of Edinburgh Award (DofE).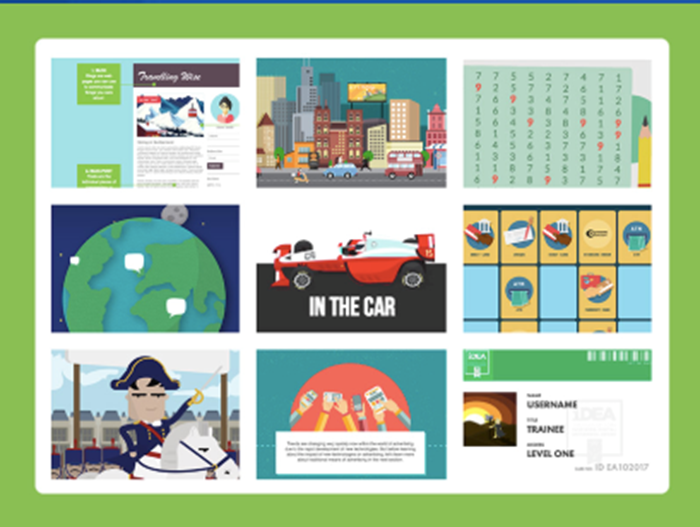 How to start
To sign up and start your iDEA learning journey visit the site here or use the 'Start Here' link below and click on the sign-up button
When signing up iDEA gives you the option to enter an organisation code. This code allows an organiser to collect anonymous information on people's interaction with iDEA. By entering in the Digital Greenhouse code, we can see the bigger picture of how people on Guernsey are gaining and developing their digital skills.
Help us build a digitally skilled island and enter our organisation code: "DIGITALGREENHOUSE" in the "edit profile" section.
What's next?
iDEA has developed a Record of Achievement on the platform. This enables learners at any point in their learning experience to download, print and share their iDEA achievements to date. If you want to prove to someone you've won accredited badges with iDEA, you'll have a unique verification number on iDEA so employers and education establishments can validate your accomplishments. This is particularly useful for job seekers, apprentices, students and anyone making a personal statement for an application, or anyone going to an interview!
You can download, print and share your achievements as often as you like before or after you get your Award. This means you will be able to showcase your hard work in a verifiable certificate whether you have earned two badges or fifty badges. If you get enough points, you will win an industry recognised Award. And beyond that, iDEA is continually adding fun and interesting badges to the badge store. 
You can use your Record of Achievement to demonstrate the skills, information and knowledge you have gained at both Bronze and Silver level. Just go to your 'completed badges' section on the Badge Store.