Summary

In this one-hour session we will look at 5 online business models that you can launch today for as little as £100, and scale to replace your salary.
The introduction session will be running twice, once during lunch from 1 - 2pm and once in the evening from 6 - 7pm.

Who should attend?

This session is ideal for anyone looking to:
Escape the 9 to 5
Become a 'digital nomad' – travel and work anywhere in the world
Be their own boss or work from home
Learn about internet marketing
And generate that elusive 'passive income'
What you'll learn?

In the session you'll learn about:
5 online business models that cost almost nothing but time to setup and scale
Internet entrepreneurs who have used these models to achieve extraordinary success in business and life
What it takes to scale these types of businesses to replace your salary
And how you can get started today
Speaker profile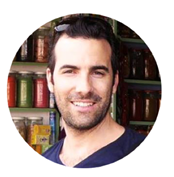 Mark Whitman has been a full-time blogger and internet marketer since 2013. In that time, he has launched over 20 online ventures (many complete failures, but some super successful) and lived in over 40 countries (including 3 years of full-time travel). Today he runs a company that builds, manages and invests in online businesses. He holds a degree in Economics from the University of Cape Town and a Masters from Cambridge University.