Save the date for this event where Business Solutions Team Leader, Shaun Lane, will reveal how innovative ways of working have led to positive change and successful growth at Resolution IT.
More information coming soon.
Speaker Profile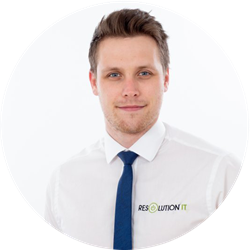 Innovation Lab 2020 series:
Growing a culture of continuous improvement
Returning for 2020, Guernsey's monthly Innovation Lab aims to help you gain greater knowledge and understanding of innovative working practices. This years programme will once again showcase some of the best in innovation from across the island and include hands on introductions to a range of subjects, such as project management, business analysis, change and transformation. Build and develop new skill sets for the changing business world and, through partnership with the GTA, take it further by signing up for one of the professional qualification routes too.
Join us for the last Friday of the month for an engaging range of presentations and workshops, building a network of like-minded people to discuss ideas and encouraging collaboration across business, government and the community. Subscribe to the Innovation Network e-newsletter for monthly updates on our activities, events and more.