During the taster session of Unleashing Potential's new course, Redefining Happiness and Success, you will gain an understanding of how our brains play tricks on us.  Findings from Positive Psychology will be presented to demonstrate how some of the things which we think makes us happy don't actually make us as happy as we think they do.  Through an interactive and informative short session, we will introduce the need for a different approach and how we need to reframe our perceptions of happiness.
Redefining Happiness and Success is a seven week course from Unleashing Potential that is designed to be challenging, informative and uplifting so that it is personally and professionally transformative.
Join us this afternoon:
Click here to join the Zoom Webinar
Please note the following before joining the webinar:
You will be able to join the webinar from 13:55 and will be admitted a couple of minutes before the 14:00 start time. If you are late joining you will be added at the earliest opportunity.

Participants should join muted and remain that way through out the presentation. There will be opportunity to unmute yourself and participate during the session., but these will be made clear.

If you have any questions during the presentation please ask them via the chat and Jon and Chris will try to answer them when appropriate.

The webinar will be recorded and shared publicly after the event.
If you have any questions or need any support please email: info@digitalgreenhouse.gg
Unleashing Potential
Unleashing Potential is a micro-consultancy that thinks differently and is committed to Conscious Capitalism.  Its primary focus is to bring Compassion and Humanity into Business as those organisations that develop emotional connections with all their stakeholders add value for all and gain share of heart, not just share of wallet.
Successful companies in the 21st Century have corporate visions which focus on a broader purpose than just wealth generation, they adopt a servant-leadership model, they acknowledge broader societal responsibilities and demonstrate a commitment to exemplary corporate citizenship.
Speakers:
Jon Buckland
Jon is a change manager with extensive experience in the public and private sector having held senior leadership positions within Guernsey's civil service. Driven by his passion for conscious capitalism and a mission to promote corporate kindness and create futures where individuals, businesses and the planet flourish. He is committed to help people and businesses reach their goals by thinking differently.
With a focus on emotional health and well being in the workplace he wants to help businesses create environments where their staff are able to flourish and realise their potential using their signature strengths.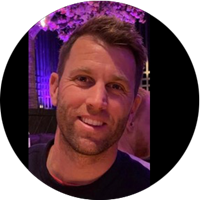 Chris Chamberlain
Chris is a Watch Manager at the Airport Fire and Rescue Service and has been with the service for 18 years. He is a Chartered Manager with the Chartered Management Institute and is also a Coach with the MOE foundation, holding qualifications in Teaching and Assessing.
Chris is passionate about finding the best in people and creating an emotionally aware workplace. Over the last five years he has introduced new leadership concepts and coaching practices that actively engage and empower team members to explore new potential and set meaningful goals. Chris has been able to improve individual and team performance by creating an environment that supports happiness and success.
Chris has also worked within local schools by supporting students in preparing for working life and co-delivering courses that explore themes of happiness and success.