Capital Bridge offers finance solutions to support SMEs and Start-ups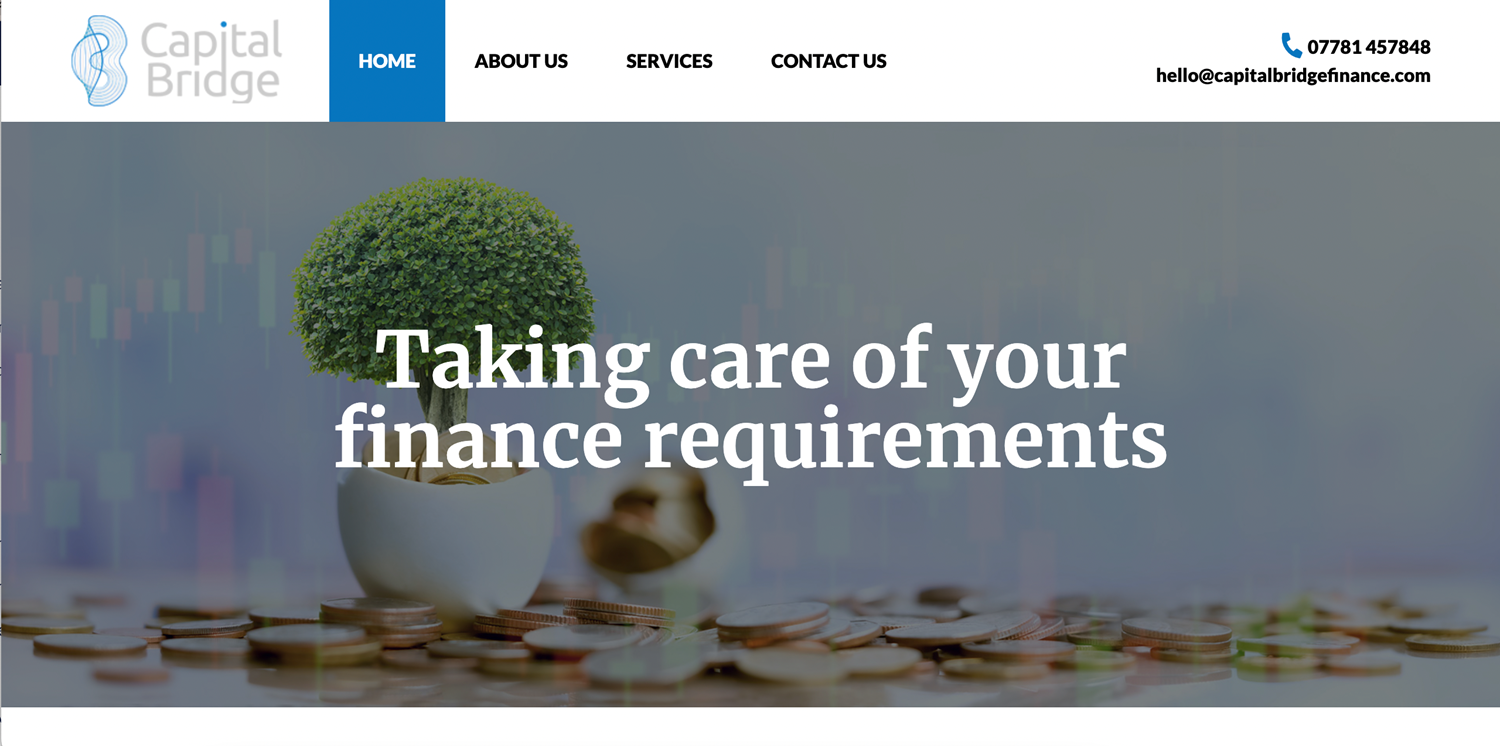 Capital Bridge Finance is offering a range of finance products specifically tailored towards small and medium-sized businesses as well as start-ups.
Every business will require external financing at some point, no matter if extra funds are required to grow the business, make initial investments in company assets or to cover unexpected expenses. Often it is simply cash flow that can hinder the growth and development of a business.
Capital Bridge Finance offer a range of products to ease the burden for business owners, allowing the focus on the actual development and growth of their business.
Our range of services includes:
Business Loans (unsecured up to £50,000)
Bridging Loans (12 – 18 months interest only)
Overdraft Facilities (that financial backup when its most needed)
Cashflow Support (flatten the "S" curve in your account balance)
All of our underwriting and decisions are done locally with the quickest possible approval times. Once your application has been approved and the relevant documents have been signed, you will have access to the funds on the same day.
Overdrafts and any support relating to Cashflow for businesses are notoriously hard to obtain nowadays and this is where our services can make a real difference to the performance and development of any business. This is by far the most flexible, simple and cost-effective way to manage cash flow. There are no fixed costs, no arrangement fees and no fixed term contract. Here at Capital Bridge, we can show you how to make sure your cash flow is managed in the most efficient way.
An overdraft will allow access to funds when they are needed most, giving peace of mind that whatever expense might come along either unexpectedly or for a one-off cost, everything can be covered without having to worry about cash flow.
About Capital Bridge Finance
As brokers, Capital Bridge Finance is working with a range of strong local partners and is therefore able to provide the best possible financial solution for every business.
Utilizing our strong business background, we have a proper understanding of how businesses operate, the unique requirements and challenges for every company. This insight is crucial to find the ideal finance arrangement, customized and tailor-made to provide the perfect service to every client. Capital Bridge Finance is here to work with you and your businesses.