Crewdentials to participate in Plug and Play Accelerator Programme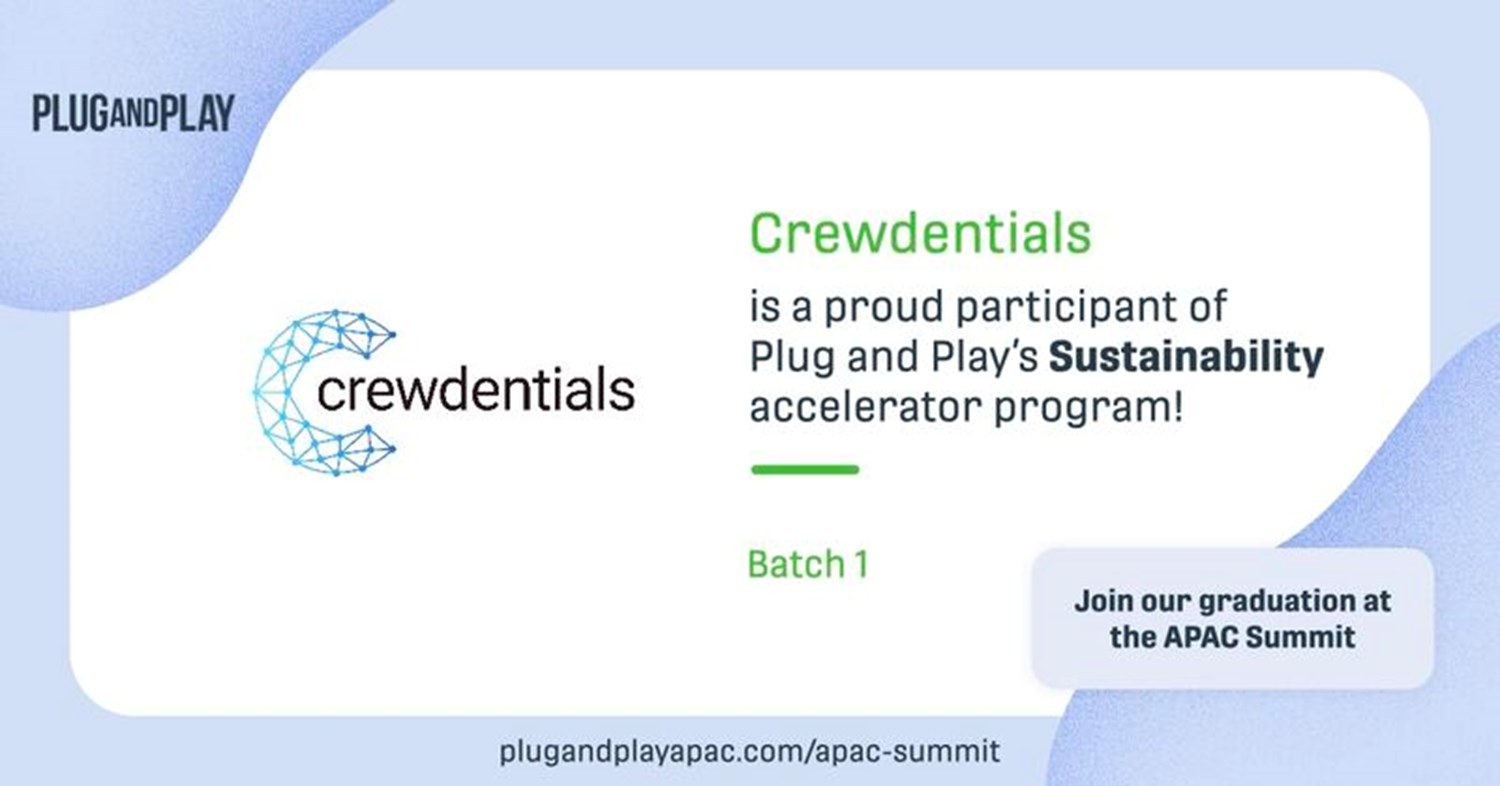 Crewdentials is delighted to announce that it has been selected from over a thousand applicants to participate in an Accelerator Programme organised by Plug and Play on behalf of their corporate partner RightShip. 
Crewdentials is a Guernsey-based software platform tipping seafarer data management on its head. Its mission is to digitalise seafarer data and the processes around sharing that data.
The maritime sector is an essential global industry with 90% of international trade moving goods that touch our everyday lives. Millions of seafarers employed worldwide and often away for months at a time are the lifeblood of this global trade.  
Plug and Play connect the brightest start-ups with blue chip corporations in their industries to drive innovation and collaboration.  RightShip is the world's leading ESG-focused digital maritime platform providing expertise in global safety, sustainability and social responsibility best practices, including crew wellness, in the maritime sector.  RightShip brings together data analytics to provide safety scoring systems, recommendations and consultancy.
Over the course of the program, Crewdentials will have an opportunity to benefit from comprehensive training, educational workshops, mentorship, fundraising and pitching opportunities to the global network of Plug and Play corporations, VCs, government, fellow founders and innovators. The programme culminates in a summit in Singapore at the end of November with an audience of 1,000 where Crewdentials will present in person
Dan Armsden, Co-Founder and Maritime Lead commented, 'It is a great honour that we were identified by Plug and Play from over a thousand start-ups to be one of 25 to pitch and ultimately be selected by RightShip to join their inaugural batch. RightShip is a powerhouse, leading change in maritime safety, sustainability and crew wellness. Being recognised as a specialised and emerging technology in this vital sector really puts Crewdentials on the map.'
Crewdentials was established in Guernsey to digitalise the management of seafarer data, focusing on the data required for their career and qualifications. Proof of concept developed in 2019, company incorporated in March 2020. Credentials has 3 co-founders with varied specialisms: maritime, software and legal/data protection, and current clients include crew employment businesses, recruiters and vessel managers.