Interview with artist Jamie Fallaize
At The Digital Greenhouse, we have welcomed a new local artist to display his work in the space.
Here we take a look at the work of local painter, Jamie Fallaize.
Finding inspiration in every memory and emotion, Jamie uses the contrast between light and dark to create eerie surreal portraits. Read more about his muses and techniques in our artist interview below.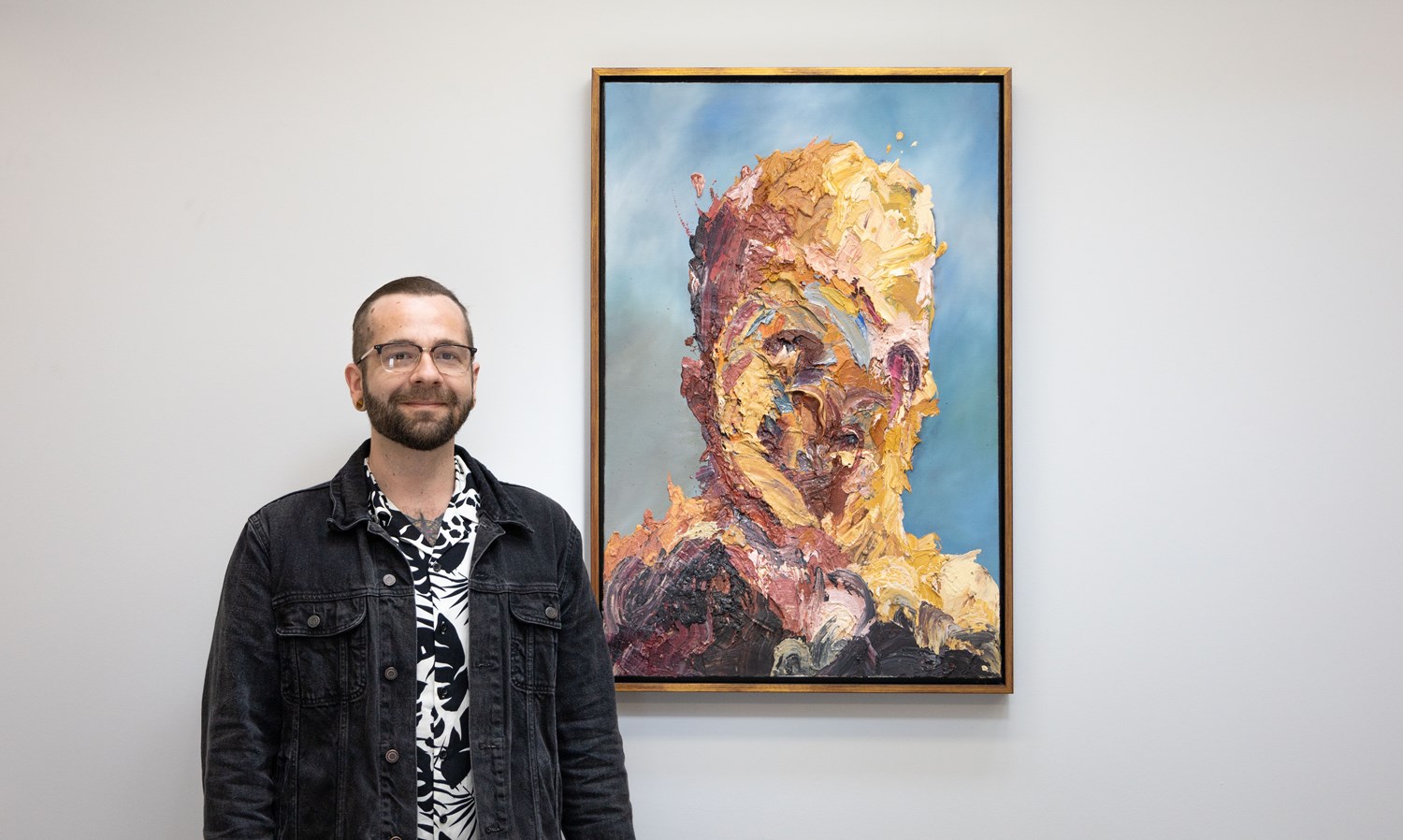 How does the space at the Digital Greenhouse best suit your work?
It's a hub for creatives first and foremost. I'm hoping it will be a good networking opportunity and a great way of meeting a diverse group of new people.
Who are your biggest artistic influences?
I take a lot of inspiration from the masters, artists like Goya and Caravaggio. Studying their use of light and dark is hugely important when I plan pieces out. Contemporary artists like Emilio Villalba, Antony Micallef, Guillermo Lorca Garcia and Nicola Samori to name just a few are making work that both inspire and motivate me to keep trying new things whenever I am working on new projects.
Where do you find inspiration?
I find inspiration in various ways. It comes from every memory, every new sensation, every emotional up and down. Consciously or subconsciously, everything I experience in some way will inspire me.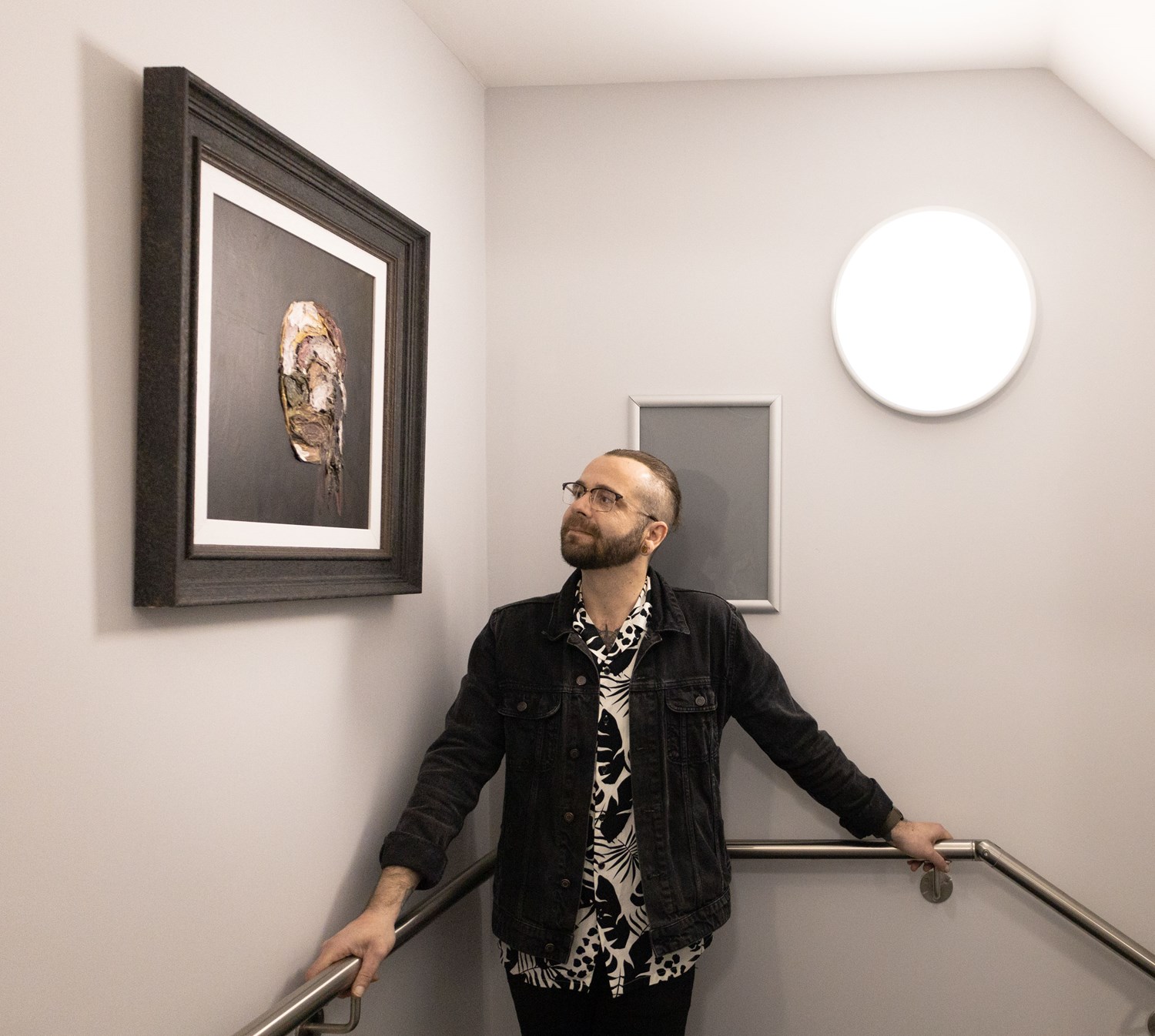 What motivates you to create?
Knowing that every pencil mark, brush stroke or flick of the pallet knife is bringing me closer to where I want my work to be. Practising, working through ideas, experimenting with materials and eventually seeing a finished piece is what makes me want to go back and create new work.
Describe how art is important to society.
Art is an important part of everyday life to everyone in some shape or form. It can be in the advertising, hobbies, music and movies around us but ultimately, in some way, everything has a connection to art. The experience of visiting a gallery or creative space can be a great way to not just pass the time but to make you think about what's in front of you in that moment. It allows us to step away from the distractions of daily life.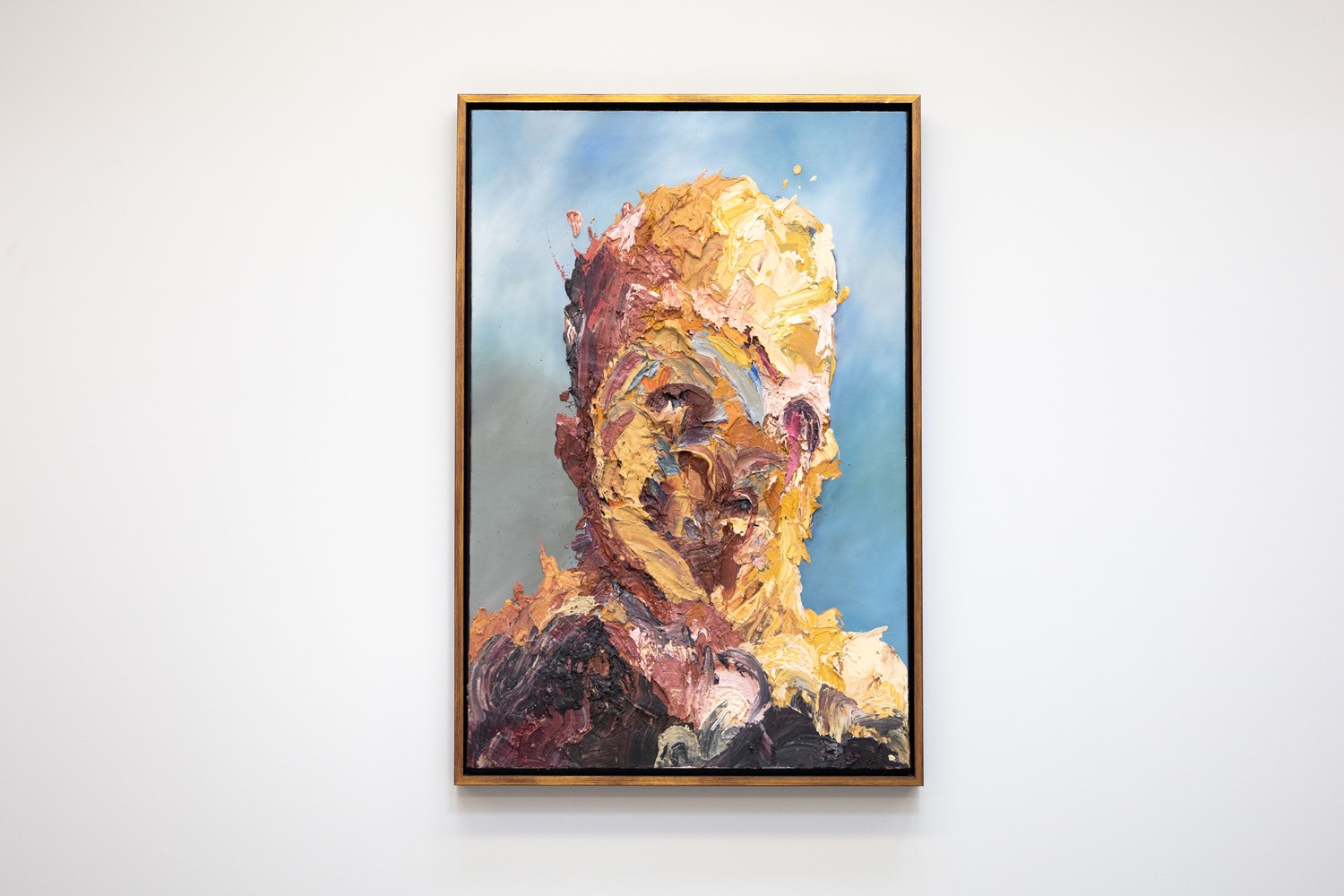 How can you encourage people to be more creative in their spare time?
It can be hard to find time for a lot of people, myself included. You'll find that the more time you put in the more you'll get out of it. Some day it can be meditative for me, others it can be something that gets my heart racing and wanting to move about. Either way, being creative is vital in my day to day life.
How can people find out more about your work?
I'm fairly new to it but my instagram handle is @jamieleeartworks and you can also email any enquiries to jlfallaize@gmail.com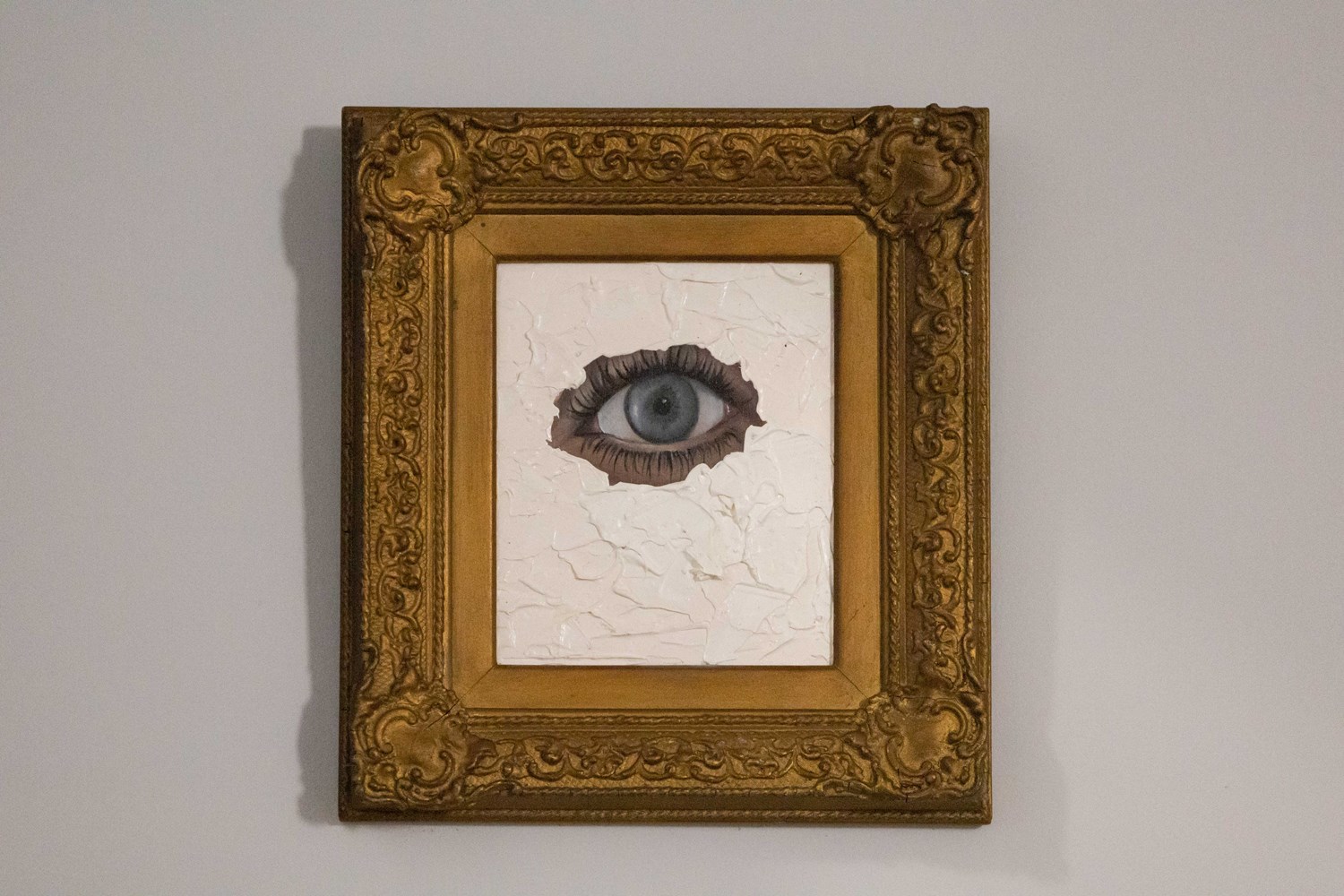 Looking to get involved?

Check out our events calendar Click here