JobLab takes the 'Company of the year' award at the Young Enterprise Finals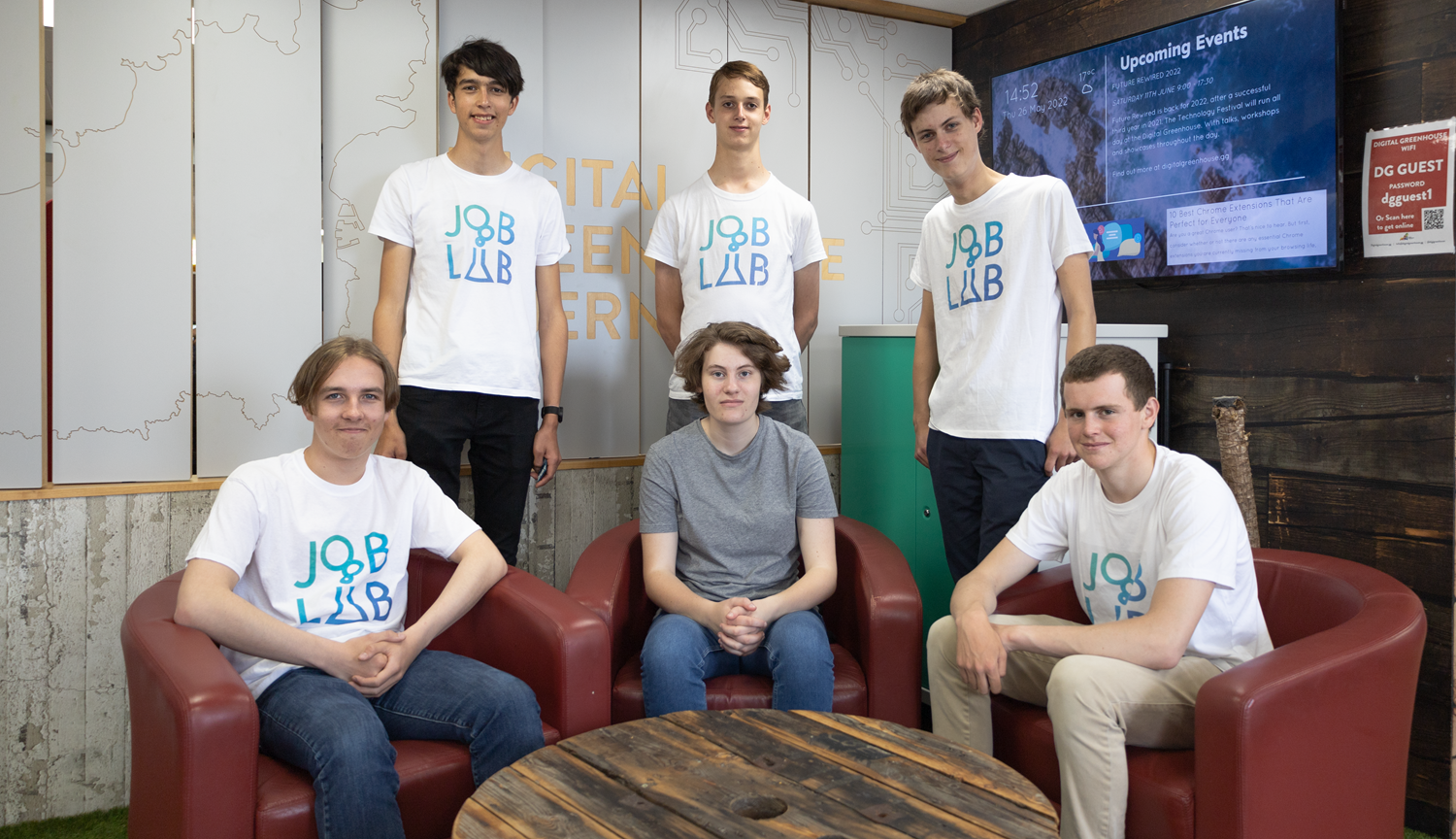 "The Young Enterprise programme has been an amazing opportunity to learn new skills and gain real-world experience of running a business."
Will Dereham, Chief Technology Officer JobLab
The month of May saw the conclusion of the Young Enterprise Programme, during 2021/22 year 12 students from Guernsey schools take part in Young Enterprise, guided by volunteer business advisers, who give up their own time to help mentor the groups.
Young Enterprise's vision is that every young person is provided with the opportunity to learn the vital skills needed to earn and look after their money, their programmes provide practical ways for young people to get a taste of the world of work and the excitement of running a business.
Through links between schools and industry, its guiding principle is to empower students through 'learning by doing.' Running throughout one academic year, up to 8 achievers per company make all the decisions about their enterprise, from deciding on the name and product to creating a business plan, managing the student company finances and selling to the public at trade fairs. All this takes place with the support of a team of volunteer Business Advisers who bring a wealth of business knowledge and expertise. A range of resources are provided to help manage the company. Teams track their progress using self-assessment tools and even compete against other schools in local, regional and national competitions.
"JobLab was a challenging project which has the potential to solve a problem that we all had, and if anyone was thinking of joining the next programme I would absolutely recommend applying, as it is enjoyable and it helps one develop a wide range of new skills."
Oliver Coupe, Designer JobLab
Joblab took the 'Company of the year' award at the Young Enterprise Finals, amongst their competitors Paracord, The Paper People, Scraps and Channel Island Tops who all won awards in various fields. 
Created by an innovational group of students during the Young Enterprise Programme, JobLab is a recruitment platform which helps young people find jobs in the Bailiwick of Guernsey, aiming to be the quickest and easiest way for young people to find weekend and holiday work that is relevant to the user's interests, areas of study and previous experience.
School leavers can often struggle to find relevant work when finishing education, and often have to wade through many job postings that are irrelevant and out skilled, or may take part-time work in a field that isn't relevant to their studies that could potentially harm their career path. With JobLab, users can create a custom profile to be visible to potential employers and follow relevant companies to receive the latest news, hiring information, and work experience/internship offers.
JobLab doesn't only offer services to students but is also an affordable and effective way for organisations to advertise vacancies. With accessible subscription fees, companies can easily create and manage job postings with their user-friendly web-based interface. This allows local businesses to reach a targeted demographic of young people, at a lower price than traditional print media. JobLab stands behind the ethos that it will always remain free for students because 'finding a job should be simple and easy for everyone' and offers registered non-profit organisations and charities the opportunity to publish job postings free of charge.
Read the JobLab team's experiences on the Young Enterprise Programme below,
The JobLab team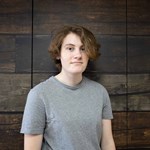 Rhiannon Mallard
CEO, JobLab
"Creating a business, was very stressful but fun and a good learning experience. During the Young Enterprise Programme, our team developed skills such as leadership, communication via online, organisation, financial management, and I personally gained insights on managing a team.
The decision to create JobLab during the Young Enterprise Programme was a choice we made as we had a couple programmers in our team, we are planning to continue the business, and I plan to keep my role and to continue pushing JobLab forwards.
If you are thinking of joining the next Young Enterprise Programme, I say do it! It's a lot of work but as soon as you get organised and you know what you're doing it becomes a lot easier to manage."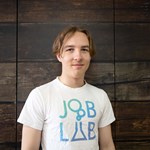 Will Dereham
Chief Technology Officer, JobLab
"It's been an amazing opportunity to learn new skills and gain real-world experience of running a business. Every day has been varied, with each member of the team contributing to all aspects of running the company. The support we received from our business advisor from the Young Enterprise Programme has been invaluable - keeping the momentum high and helping to point out our mistakes.
As a team, I think one of the most important things we have all learned is the importance of effective communication. It's important to keep everyone informed about what's going on and what their role is at any given point. We struggled with this at times, but we have worked through this and learned how to communicate effectively. In addition, we have learned the importance of external communication. We have improved our ability to reach out to third parties, such as companies looking to advertise with us, and have made important connections. In the future, we plan on automating many business processes and creating an online dashboard for organisations to manage their job postings themselves. This will free up time for us to focus more on other aspects of the business, such as expanding our client base and improving our user experience.
As a young person, it's a daunting task to find a weekend or holiday job. We know this ourselves, so we decided we wanted to create a free of charge service for young people where they can find jobs easily, without jumping through loads of hoops. By using JobLabs we hope this will not only help more young people get work experience, life skills and more financial independence but also help to alleviate the labour shortage we are facing in Guernsey.
When we started, I don't think any of us realised how beneficial the Young Enterprise programme would be. I think that there's a lot to gain from the programme, and it's amazing to watch your business grow from just an idea to a working product. My advice to anyone wondering what to do is to try and make something unique - it's not about the money, it's about doing something worthwhile and picking up skills you otherwise wouldn't."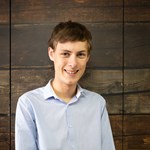 Joseph Blake
Head of Human Resources, JobLab
"I have really enjoyed collaborating with my friends to create JobLab during the Young Enterprise Programme, and it has been really fun to spend more time with everyone and create a unique service. I don't have much if any, experience with computers but I have found a role to play in the company and have enjoyed it immensely.
We've gotten very good at communicating with each other, mostly online, but we know that when something urgent or super important needs doing that someone will step forward and offer to meet at their house so we can sit down and collaborate together. We've also gotten a lot better at time management, as when preparing for our presentations placed sporadically throughout the year, we got better and better at preparing them way in advance and practicing to perfect them each time.
As we move forward past the end of Young Enterprise, we hope our site will become more automated, coming down to us just approving job postings and edits before they go live on our site, which will make the company manageable when we all go to University. We also hope to utilise the online communication skills that everyone developed over lockdown so that being on island to meet with companies will not be a necessity.
In creating JobLab, we noticed a gap in the employment market and as young people ourselves, we found that it was quite difficult to find part-time, holiday and weekend work online, so the idea was that we would create a place for these to be advertised. We knew it would help both students looking for a job, and businesses to advertise vacancies and recover from the hit the employment sector took during the COVID-19 pandemic.
If you are considering doing the Young Enterprise programme, Do it. Find a group of friends to do it with and take it on. Even if you are not considering taking a business-related career in the future, it's a fantastic experience through and through. You learn about management, develop transferable skills, and (more selfishly) get to earn some money and a topic to mention on your CV."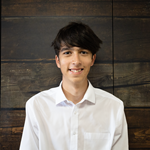 Oliver Coupe
Designer, JobLab
"My experience with the Young Enterprise programme was enjoyable and exciting in a competitive structure that kept us motivated to make the best company that we could. During the programme, our team gained insights into the business world and gained skills such as the development of inventive communication skills due to our team being split between schools, the ability to work together to meet a deadline and an insight into how a company should be run. Personally, the experience helped me improve my skills in Adobe Illustrator and Photoshop as well as the structure of commercial graphic advertising.
JobLab was a challenging project which has the potential to solve a problem that we all had, and if anyone was thinking of joining the next programme I would absolutely recommend applying, as it is enjoyable and it helps one develop a wide range of new skills. In the future, I will continue the design and marketing work for JobLab as well as any other tasks that I may need to complete to keep our business running."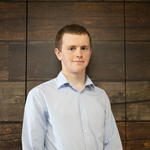 Thomas Dorey
Head of Strategy, JobLab
"My experience of the Young Enterprise Programme was generally positive. I developed my communication skills as I had to organise a team of people. I also learnt a lot about managing my expectations as in a lot of cases I was chasing up due work.
Through Young enterprise I learnt how to develop business plans. Especially when creating an idea that could be made scalable and sustainably. We plan to continue and expand into work experience. We are also working towards an anonymising CVs is in the application process through our website as we think this is the fairest way to step forwards into a new age recruitment. When we also become a multi million pound company we will probably expand to Alderney and Sark. Otherwise future developments of our website will mainly include turning it into a fully autonomous system. That means that companies will be able to edit their job postings as they please.
The Young Enterprise Programme was a lot of fun and I would definitely do it again if I could. Is a friendly and helpful environment to create a business that might just possibly become profitable."
Want to find out more?
Visit the JobLab website!
here