UN1TY launches Future Vision to connect Boards with the consumers of the future
Digital Greenhouse Member News: Innovative consultancy UN1TY has launched Future Vision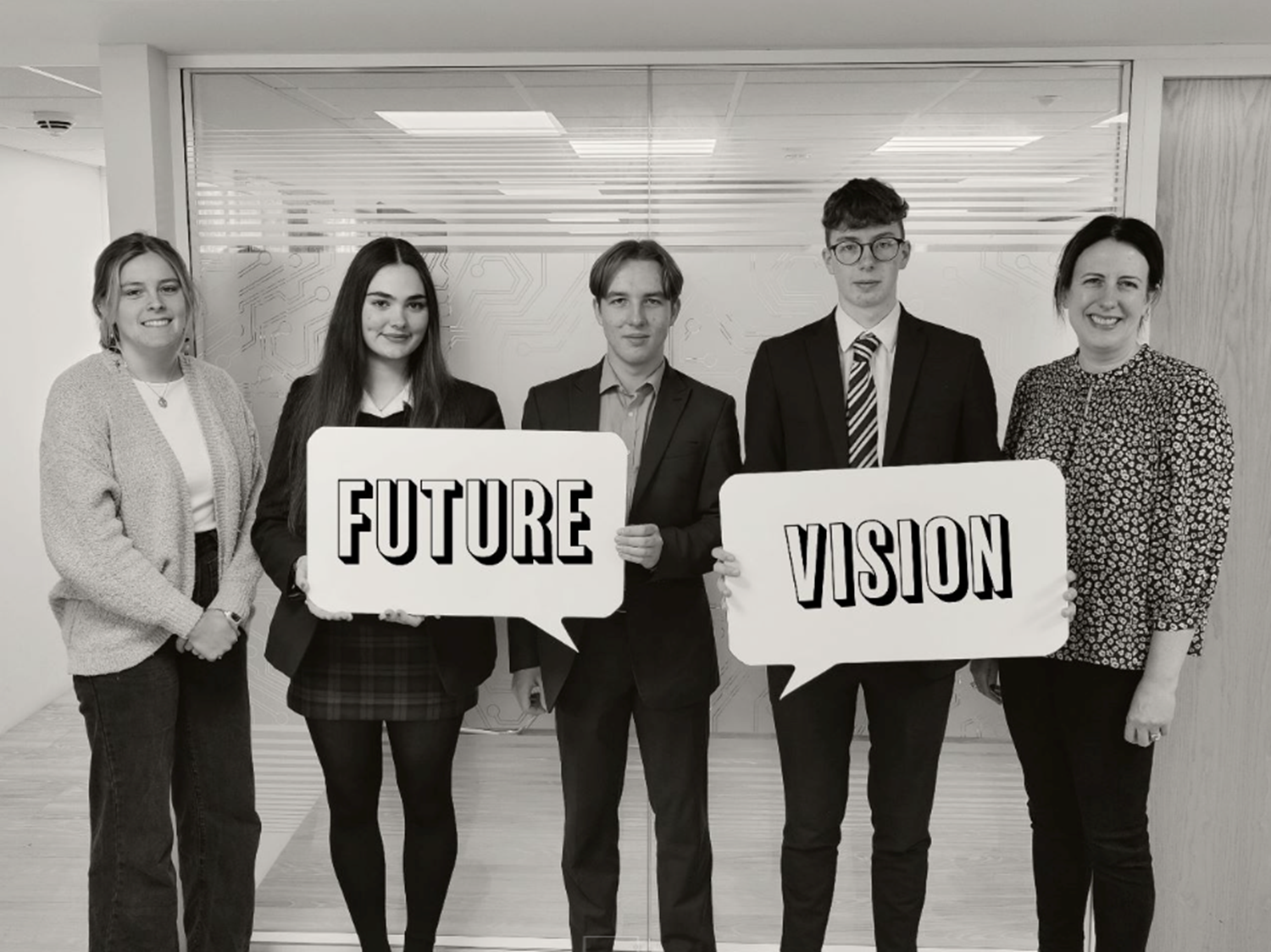 Innovative consultancy UN1TY has launched Future Vision, a youth advisory panel to give Boards access to feedback and opinion from Guernsey's brightest and best young people.
Offering a fully facilitated Board session with a panel of 16-24-year-olds, the Future Vision initiative allows Boards to gain a unique perspective on the issues their organisation faces and hear fresh ideas on how best to address those challenges and opportunities. In an age where young people have strong opinions on key topics such as sustainability and ethical business and expect the organisations they buy from to lead the way in these areas, the youth advisory panel is an invaluable way to get feedback from the consumers and leaders of the future.
In turn, the youth panel members have a direct voice to Guernsey decision-makers on issues that affect their cohort, along with an opportunity to develop their skills in public speaking, information analysis and awareness of the way Boards are run. Panel members are compensated for their contribution, as well as being able to decide on a charitable donation from UN1TY to a charity of their choice.
UN1TY Managing Partner Charlotte Dunsterville commented: "UN1TY is delighted to launch this innovative programme bringing Guernsey's young people together with Boards, to inform and influence on the topics that matter to them today and in the future. We are excited to help Boards shape their strategy and expect some lively debates about a variety of topics including sustainability, flexibility in working life, innovation in products and services and digital evolution".
Future Vision panel member Helena Duguid, 18, said: "The panel is a great idea and gives people of my age the ability to express our opinions and influence decision-making. I'm especially interested in advising on diversity, social media and the way brands present themselves online and I'm looking forward to getting involved".
Each Future Vision programme includes a fully facilitated youth advisory panel session with the Board or leadership team, preparation by the panel members to understand the organisation and its aims and challenges and follow-up with feedback and an action plan based on the panel discussion.
To find out more and get in touch with UN1TY to discuss Future Vision for your organisation or to apply to be a panel member if you are aged between 16-24, visit the website at www.un1ty.gg/futurevision or email charlotte@un1ty.gg