Exploring the no-code tools that you can use to build your business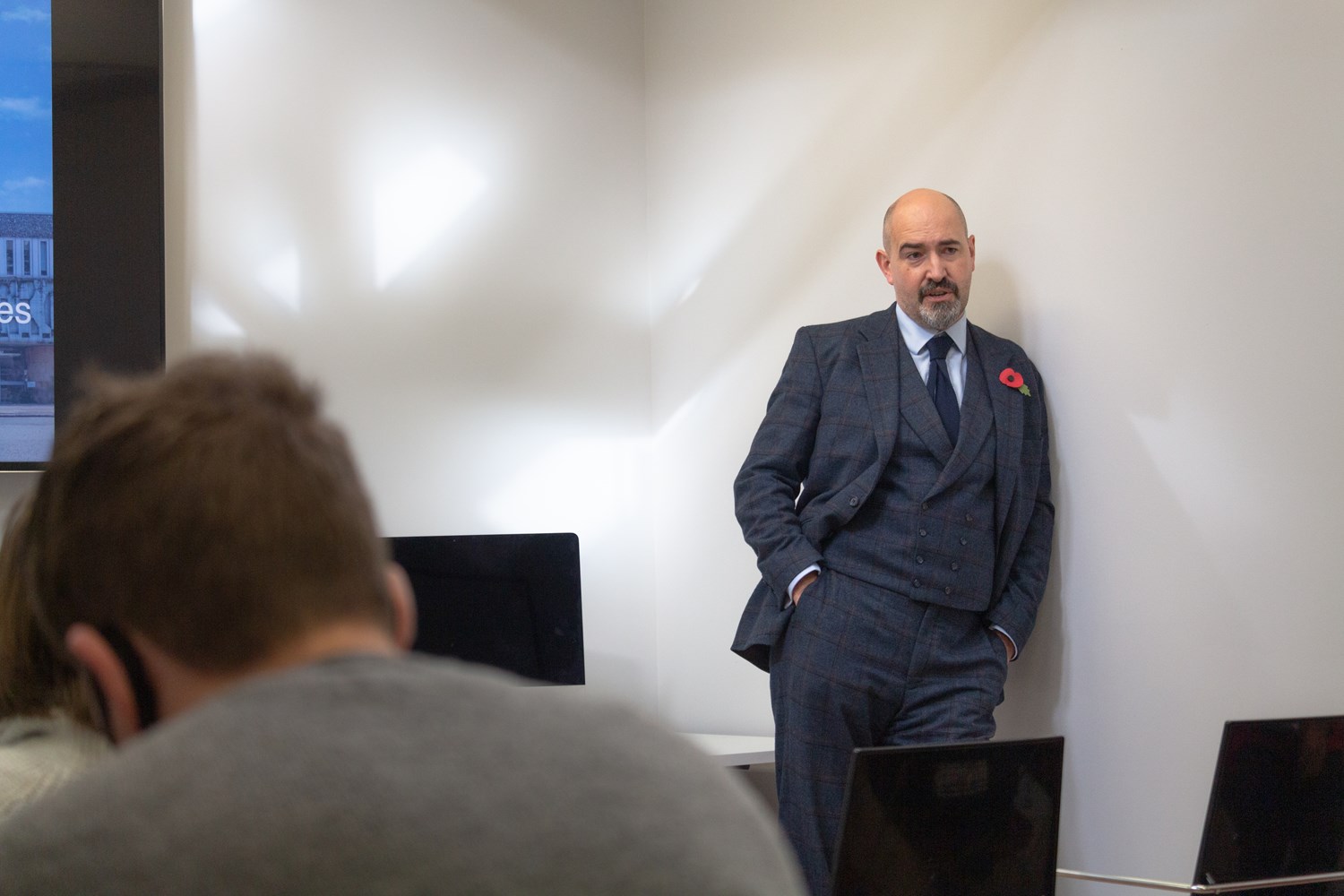 During Global Entrepreneurship Week this year, we were joined by former Co-founder of CodeBase Dr Jamie Coleman, to explore how to use digital tools to assist with your business that are no longer just limited to those within the tech sector. CodeBase was founded in 2014 and is the largest tech incubator in the UK! Over the years this venture has helped build many companies and what started as a team of five innovators and their dog has now expanded to over 3000 jobs in Edinburgh alone. 
W
ith the emerging no-code revolution so many tools are now available to businesses of all shapes and sizes, so it can be difficult for businesses to find a way to start their journey. In this article, we will discuss the tools available and opportunities for businesses, giving some top tips for those looking to use these no-code tools.
"A business plan is always a guess and never the truth"
Dr Jamie Coleman
Jamie's talk explained the different kinds of innovation - and how new businesses can use these to their advantage when starting out. He emphasised disruption of innovation, which takes something that used to be expensive and democratises it. This is what is happening with building and launching websites; we have gone from needing developers and coders to bring our new ideas to life, but now with NoCode tools most people can start creating in an instant.
Building a website used to take a lot of resources, but now it can be done cheaply, in an hour or two. Building a business and a website is now widely accessible, it is cheaper and quicker than ever before. Businesses can launch without any knowledge of coding or without having money from an investor. This means that they can fail faster and are more flexible to new ideas and changing strategies. This is a benefit of being a small, new business - you have the agility and quick thinking that large scale businesses cannot replicate. 
Jamie emphasised the need for businesses to fail - and fail fast. Through low-cost no-code tools, people are able to test ideas, fail and learn from these mistakes faster than ever, with few repercussions along the way. The affordability of building these businesses, often means the product is cheaper and so becomes more accessible to a wider range of people. 
These tools also mean that little financial investment is needed to launch your new business idea. You don't need an investor - you are free to try your ideas out yourself. Tools such as Mailchimp, Squarespace, Bubble, Shopify and Airtable are transforming startups through being accessible and user-friendly. 
"NoCode means anyone can build businesses that would have cost millions even a few years ago"
Dr Jamie Coleman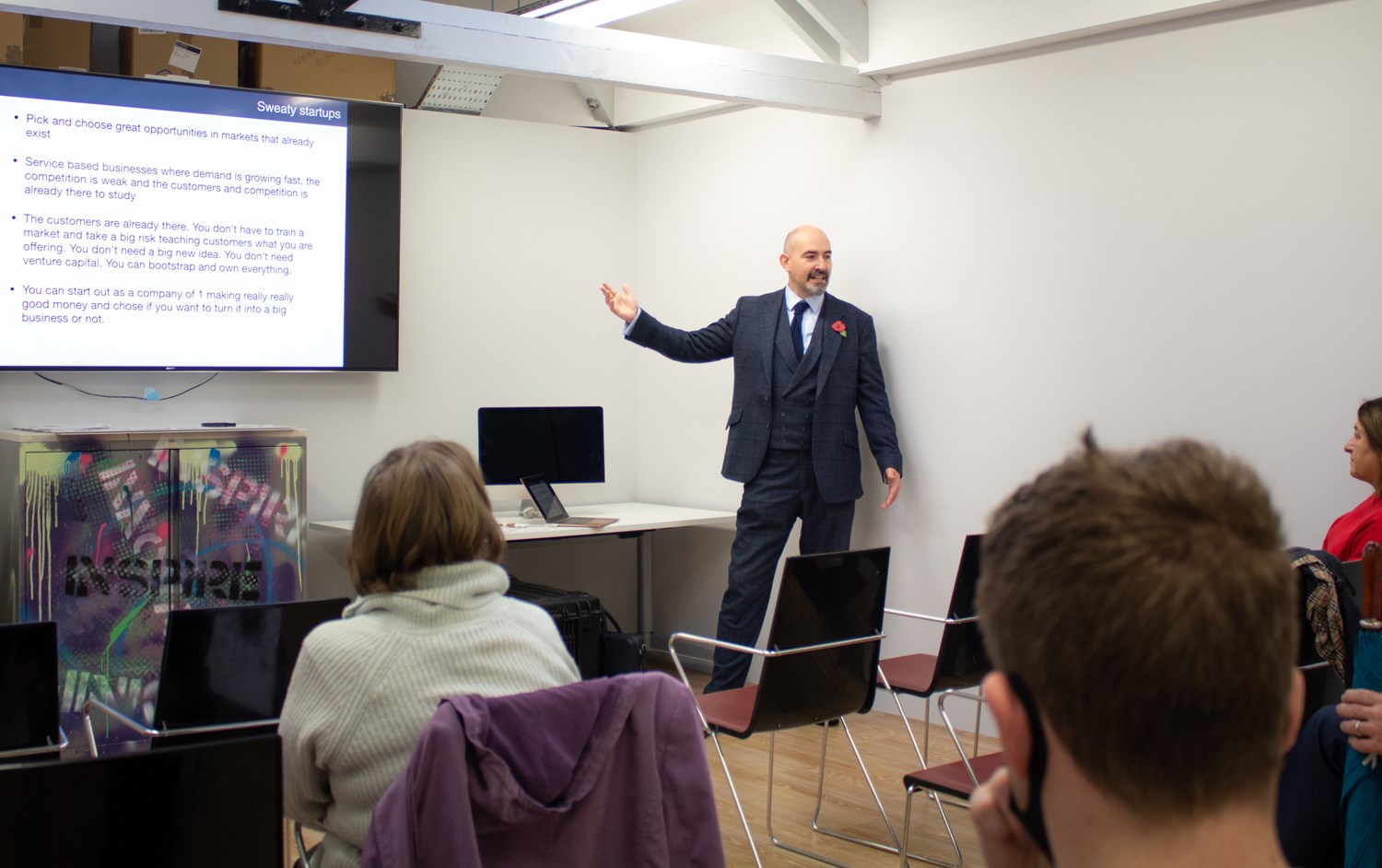 Top Tips
Read our top tips below on how to use NoCode tools for your business ideas
Consider your competitors
Who are your competitors? Would you rather be competing with massive companies, such as Netflix or with people in your town that have been doing things the same way for 20 years? See the possibilities of transforming services that already exist - and use NoCode technology to your advantage. 
Automate
Use automation and technology to your advantage. So much can be automated these days, what could automation look like in your business? Automation is there to make our lives easier. Make the business work for you. Consider what you would like to influence and this will impact the type of business and the approach. Use the right tools for the specific task you're looking to complete. 
Fail Fast
In order to grow and improve our ideas, products and services, we must be willing to fail and learn from our mistakes. By failing fast we can progress quicker - it is this adaptability that can give products and services an edge. 
Change an existing industry or service
Many successful startups change the way an industry functions. For example, Uber transformed the taxi/ lifts industry and used technology to create a seamless user experience. Could you transform an existing service or industry using NoCode tools to improve user experience? Industries can be transformed through simple tech tools.  
"Act like a scientist and try and disprove yourself" - Dr Jamie Coleman
Get your ego out of the way and test your business idea to the limits. Through experimenting and testing out your ideas in many different ways, you can learn and therefore continuously improve your product or service. NoCode tools allow experimentation, by being easily changeable, cost-effective and user friendly. 
Looking for more events to attend?

Check out the Digital Greenhouse Event calendar Click Here