Global Entrepreneurship Week 2022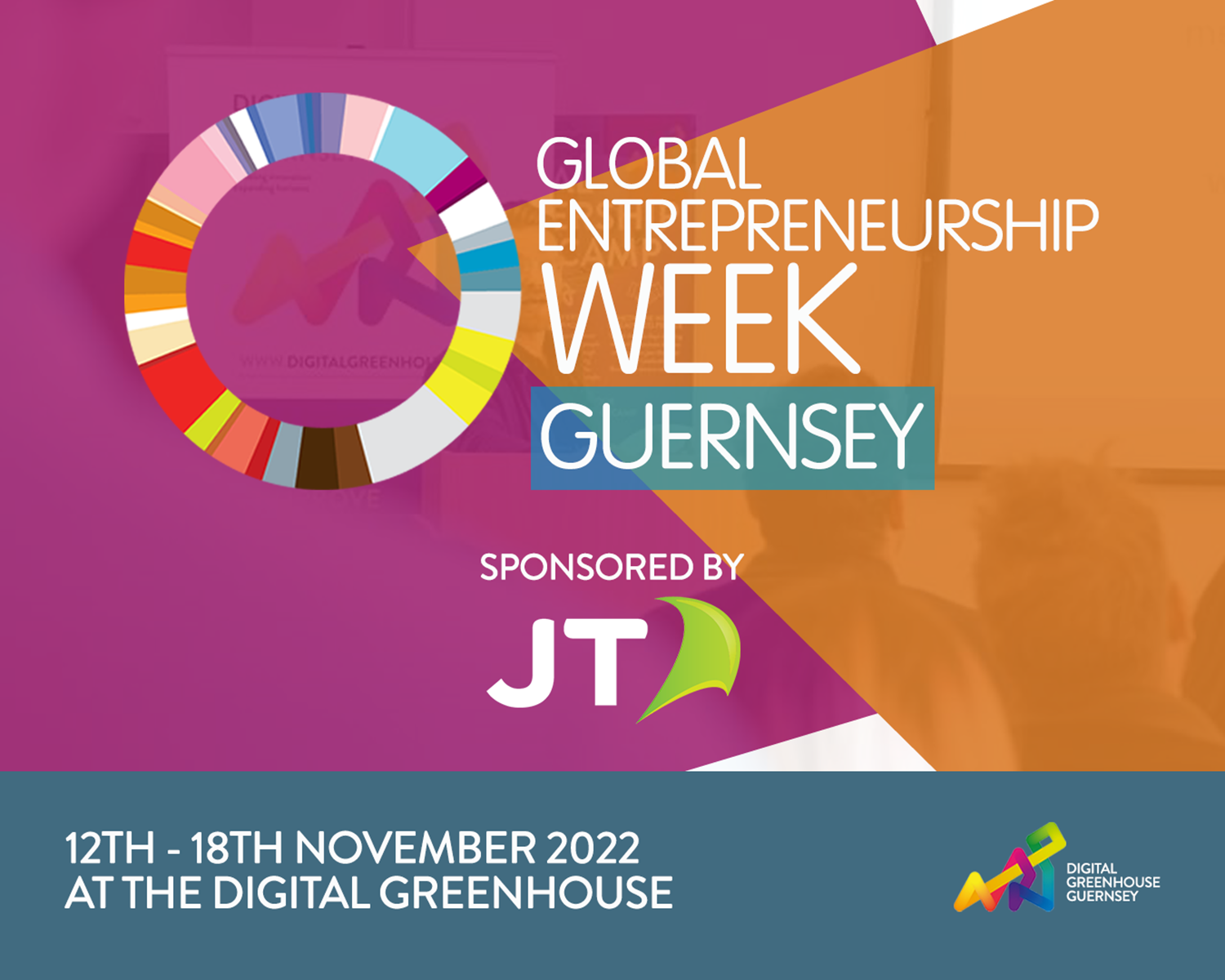 Global Entrepreneurship Week is a collection of tens of thousands of events, activities and competitions each November that inspire millions to explore their potential as an entrepreneur while fostering connections and increasing collaboration within their ecosystems.
www.genglobal.org
2022 marks the 15th Anniversary of the World's largest celebration of Entrepreneurship, Global Entrepreneurship Week! This international event has over 200 countries involved each year, and more than 10 million people at over 40,000 events.
The Digital Greenhouse has been organising and running comprehensive events for Global Entrepreneurship Week Guernsey for four consecutive years and are delighted to announce that this years activities will be sponsored by JT Global, and supported by a range of experts and support agencies including: Renew Guernsey, Airtel Vodafone, Black Vanilla, Blenheim Chalcot and more.
This year's themes are Education, Ecosystems, Inclusion and Policy. By fostering ecosystems through GEW we aim to inspire communities to collaborate and share their networks and knowledge to help their rising startups and small businesses thrive.
Global Entrepreneurship Week 2022 themes
"Global Entrepreneurship Week empowers nascent entrepreneurs and those who face systemic barriers to starting and scaling their own company. Through GEW, we focus on four distinct theme areas to spotlight impactful voices and organizations -- as well as inspiring activities -- that are helping empower entrepreneurs everywhere."
Join us and connect to your local network to help you take the next step on your entrepreneurial journey whether you have an idea you want to start, a side business you want to scale or want to gain inspiration from like-minded entrepreneurs. This will be a diverse week of events designed to introduce people to new opportunities of entrepreneurship, innovation and intrapreneurial working with interesting case studies, practical methods and expert advice! 
You can keep up to date with Global Entrepreneurship Week news on our social media and on the hashtags #GEW2022 #GEWGSY