Guernsey Venture Challenge 2023 shortlist announced
Eight local tech ventures have been shortlisted for the 2023 Guernsey Venture Challenge.
This is the second year that the challenge has been run by the Digital Greenhouse in partnership with Blenheim Chalcot, and this year saw a significant increase in tech-focused entrepreneurs, looking to leverage new digital tools, platforms and their expertise to form scalable ventures.
Eight local tech ventures have been shortlisted for the 2023 Guernsey Venture Challenge, these techpreneurs will now undertake an intensive 6 week accelerator programme with venture builders Blenheim Chalcot, in preparation to pitch for £70,000 of early stage funding at the Pitch Night Final in September.
Meet the shortlist below  
Each business has now been matched with an expert venture building mentor and will undertake masterclasses to support them ahead of their final presentations. Alongside this the founders will also be attending masterclasses on finance and pitching delivered by BC's Red Team.
The Challenge ends with a Pitch Night Final where you can see the businesses compete for one of three prizes - £40,000, £20,000 and £10,000. The three winners will then be awarded their prizes at the Véyaon Awards ceremony on the 16th November at Beau Sejour.  
The eight shortlisted business for 2023 are: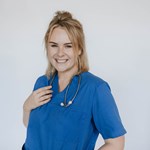 c-sectionuk
Founded by Vic Holyoak
We are c-sectionuk, the digital solution for c-section education, supporting the 6,700 women a month who will birth via c-section.
Our journey started with Midwife Vic - a midwife, hypnobirthing teacher and antenatal education enthusiast. What started as a small antenatal education business in 2020, quickly evolved into a busy, multi-income stream company as demand for practical antenatal education grew. After signing with a management company and working with some of the biggest brands in Europe across social media platforms, it was clear to Vic that there was a significant demand for midwife-led information.
After a lot of research and work - sometimes after a twelve-hour clinical shift, it was clear that there was a group of women that weren't being served by the growing antenatal education market across the UK - C-section mums. Whilst the conversation continues around vaginal birth and c-section birth, and vaginal birth remains the lower-risk option, a huge proportion of women still require or opt for a c-section birth for personal reasons. With minimal information online and a false narrative that exists to this day that c-section birth is the 'easy way to birth,' Vic saw with her own eyes the negative impact this had on mums.
The lack of understanding about options, recovery and moreover disappointment or shame in themselves and their bodies was prolific. C-section mums messaged and emailed in their droves. How to properly get out of bed, how to look after their scar, what to do if they went into labour and they were booked for a c-section were only a few of the questions that were repeatedly sent in. c-sectionuk was created as a solution to the problems and gaps in c-section information that women face.
We want to be the movement that changes the landscape for birthing women, and we are empowering women to take an active role in preparing for their c-section birth and recovery, improving health outcomes for women across the country. We're on a mission to improve women's health through education – one birth at a time.


Why did you enter the Guernsey Venture Challenge?
c-sectionuk are ready to catapult the growing population of c-section mums to the forefront of the women's health agenda by using tech, to make education more accessible than ever before. We believe that knowledge is power. We're so excited to have been shortlisted for the Guernsey Venture Challenge and can't wait to get started.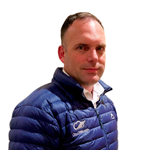 Cloud Wealth
Co-founded by Louis Jooste
Other co-founders include Bruce Martin & Greshen Chetty
CloudWealth is a fintech company that brings together financial services professionals who serve private clients with advice by providing them with a secure and innovative cloud-based platform.
It's a customer-centric application as it has the ability to bring together the customer's different advisors to share information, render services and execute complex advisory functions without compromising on data security and trade secrets.
CloudWealth was born from frustration with inefficiencies in business processes: prolonged onboarding, repetitive KYC requirements, exchanging of information through insecure e-mail portals, the over-reliance on paper and external pressures from the employment market for flexible working are all contributors to the creation of CloudWealth.
What started out as a client meeting between an advisor and a client with a passion for fintech ended up in a business.


Why did you enter the Guernsey Venture Challenge?
We believe that there is a global need for sensible digital transformation, especially in the financial services sector. We are owner-funded and heavily reliant on our own resources and skills.
With a little bit of help, we can scale the business much faster and grow at a more efficient rate. The Guernsey Venture Challenge will help us with that- with the guidance of seasoned and well-connected experts, entering the challenge provides us with the best chance to succeed.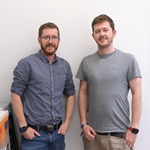 Stage Portal
Co-founded by Ben & Dave Wratten
Stage Portal is a subscription-based platform, sitting as a central hub for live event management. Our mission is to give everyone in the industry, no matter what size or scale, the tools to bring to life the world's greatest events. Our platform fundamentally shifts the paradigm of event organisation, creating an interconnected platform for companies, artists and freelancers which enables significant business efficiency and greater environmental sustainability for the whole industry.
The platform brings together key event management functions, standardised artist and venue information and crew resources, enabling the powerful automation of complex time-consuming tasks, saving days if not weeks of time. 
The business has come about after running an AV business for 10 years, we had encountered the same problems when organising and running events time after time. So, we have decided to use our backgrounds in design, marketing and software development to build a platform to solve these challenges.


Why did you enter the Guernsey Venture Challenge?
Having recently completed the Startup Academy we took the next step and entered GVC to help develop the business to the next stage. We are looking forward to the mentoring sessions to help us develop our pitch.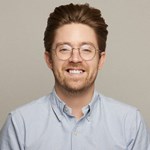 KIWI
Founded by James Le Gallez
KIWI is an innovative platform designed to bridge the gap between job-seekers and HR professionals within International Finance Centres (IFCs) across the globe. Originally established as a job board and advice hub, KIWI is now being expanded into a comprehensive community that serves the dual purpose of aiding individuals in their job hunt and assisting HR professionals in finding the right talent. Our journey began as a response to a widespread need within IFCs for a streamlined and efficient resource for job searching.
Recognising this, we created KIWI as a tool for job-seekers to easily locate positions in their area of interest, providing them with the necessary resources to succeed in their job search. In the wake of the COVID-19 pandemic, the world of work has been irrevocably altered, and our mission has never been more relevant. Recognising the need for an evolved employer branding approach, we also provide advice and consultancy services, helping businesses adapt and appeal to the next generation of workers in this new working landscape. KIWI is driven by a passion for making the recruitment process more straightforward, affordable and efficient.
Through our platform, we aim to empower job-seekers and HR professionals alike, transforming the way recruitment operates within IFCs worldwide.


Why did you enter the Guernsey Venture Challenge?
Participation in the Guernsey Venture Challenge provides KIWI with an invaluable opportunity to potentially secure funding and amplify our exposure within Guernsey. It's a strategic step for us, as we strive to revolutionise long-standing recruitment habits in HR and among job-seekers. By challenging the status quo, our ambitious venture needs robust support to drive impactful change, making the GVC instrumental to our growth journey.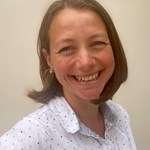 Petlearnia
Founded by Joanna Corder
We envisage a world where engaged pet owners have the information they need to become partners in their pet's healthcare. We envisage a world where our veterinary colleagues can have a break time that isn't spent on the phone explaining complex conditions. And a world where the pet – pet owner – vet dynamic is supported. Because when we work together, our pets are healthier.
Petlearnia provides engaging, interactive e-learning courses that help pet owners understand their pets. Whether it's an illness, a diagnostic plan, or part of routine healthcare, we believe learning why something is happening, what to do, and what to expect next is key.
Our pet owner e-learning courses are designed by e-learning educators, written by vets, and checked by specialists – that's three teams of people making sure our courses are the best they can be. Courses are also regularly updated, and registered pet owners will receive those update notifications to let them know things have changed.
Most importantly for our veterinary colleagues, we've designed our system to integrate with their normal computer systems, meaning that prescribing our e-learning solution is easy.


Why did you enter the Guernsey Venture Challenge?
The Startup Academy was a great experience and I learned so much from the programme, from the pitch night, and even just from networking with my cohort. I knew that the support I would receive during the Guernsey Venture Challenge would be even more helpful for my fledgling startup.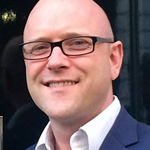 The Fund Society
Founded by Henry Freeman
The Fund Society is an online hub for investment and fund professionals. We are bringing together relevant thought leadership, intelligence and insight from our partners, complemented with a curated news aggregation service delivering commentary on markets and the investment industry.
The genesis of the idea was to build an easy-to-navigate information and intelligence hub for the investment community. Intelligence-based content such as white papers and podcasts is a key marketing tool for investment houses but in the digital world of content-hungry social media platforms, the content life cycle has shortened. We identified this as an opportunity - to sweat intelligence-based content for subscriber partners more effectively, broadening their audience and giving content a longer useful life within The Fund Society ecosystem using smart content delivery and tagging to highlight older white papers that are related to trending news stories.


Why did you enter the Guernsey Venture Challenge?
We are pre-launch - the platform is with web developers. We expect to launch in early Q4 2023. I have bootstrapped the business to date. The Guernsey Venture Challenge prize will help to market and build our audience and invest in generative AI tools.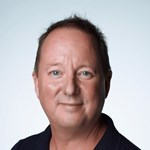 Three Brain Training
Founded by Andre Duquemin
After 20 years of working in healthcare, firstly as an osteopath and then as a trauma therapist and coach, I began to notice how the modern workplace placed so much pressure onto employees. Long hours, heavy workloads, "always on" tech connectivity and toxic culture were causing all manner of issues with burnout heading the list.
I realised that there were several strands that connected with work I had been doing on the link between well-being and peak performance. I had begun working with the idea of the three brains (gut, heart and head) in 2018 as a therapeutic concept to support my clients suffering from anxiety and stress, but as I began to apply these trainings to the modern workplace I began to see how vital this could be in helping people to reverse burnout and maximise well-being.
After the pandemic, it became obvious to me that supporting leaders and teams to reverse burnout, supercharge performance and maximise well-being was vital and my business Three Brain Training was born.


Why did you enter the Guernsey Venture Challenge?

I am creating new business models to support larger numbers of people to have access to my training and coaching. It's important to me to have access to mentors who can guide me through the process of setting up new revenue models and support me with business development ideas.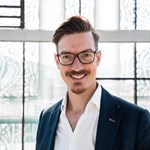 WXplr
Founded by Matthias Plunser
Working remotely from different countries has become a major part of my career. The pandemic made remote work normal for millions of people, and workations (combining work and leisure) have become very popular.
To help individuals and companies plan and book their workations without the hassle of research and other time-consuming tasks, we created WXplr. Seamless access to global workation destinations is provided on one single platform.


Why did you enter the Guernsey Venture Challenge?
The Guernsey Venture Challenge is a great opportunity to bring my startup to the next level. Especially the combination of mentorship with the final pitch night makes it attractive. And of course, the great prizes for the winners are very appealing!
Get tickets for the
GVC Pitch Night Final
Click here