Zero Energy Buildings
Renew Guernsey's Zero Energy Buildings project has gained a lot of interest since their presentation at Data Driven Guernsey.  Jenny De La Mare, development officer at the Digital Greenhouse, met up with Paul Fletcher, Co-founder of Renew Guernsey to find out more.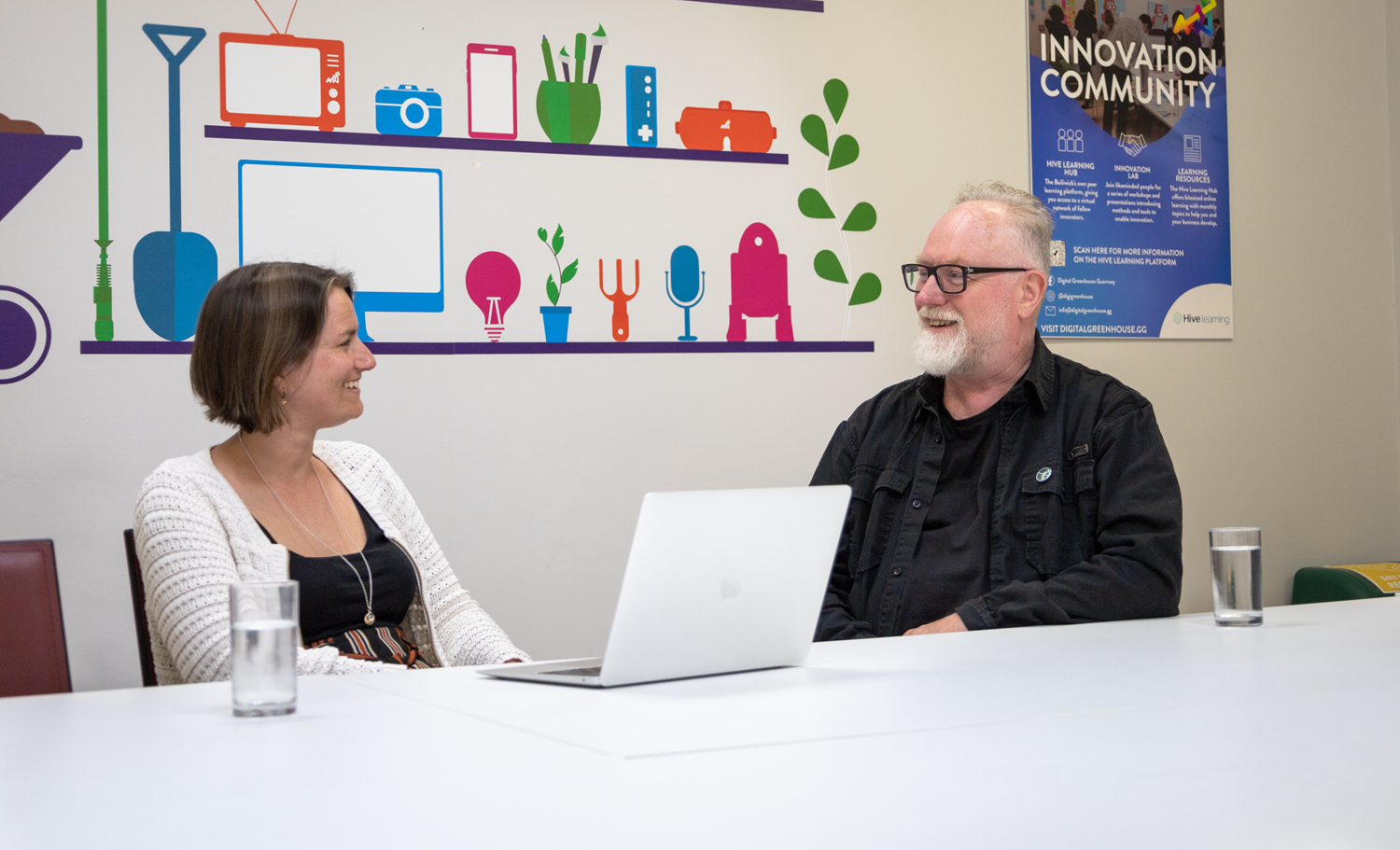 JD: What are Zero Energy Buildings? 
PF: A Zero Energy Building (ZEB) is a status that is achieved when a building produces as much energy as it consumes over a calendar year.  This can be through renewable energy generation, conservation and storage.  And if a building produces more energy than it needs, it can either be stored or sold back to the energy grid.  ZEB status can be achieved by both homes and businesses.  
JD: How does ZEB use data? 
PF: Without collecting data about a building's energy use, we don't know what is needed to achieve a ZEB status.  Using energy consumption data we can make recommendations for installing equipment to generate clean energy, such as Solar PVs and heat pumps.  Once installed, we can collect additional data to inform decisions about energy conservation, generation and storage.  
We can use the data to create energy ratings.  For example, if you generate as much energy as you consume over a calendar year then you score 10 out of 10.  If you generate 20% of your needs it's 2/10 and if you are an energy positive building you might score 12/10.  
In the future, we hope to be able to build a network of compatible energy products, producing real-time data that can inform decisions about energy use.  Imagine a building operating system where electrical equipment can talk to each other, sharing energy usage data and determining the optimum way to run.  
JD: What impact could ZEBs have on Guernsey? 
PF: The ultimate impact would be to create a zero-energy island.  This is where buildings would generate more energy than they consume and the additional energy would be fed back into the grid to power other buildings and services in the community.  It also has the ability to be stored in batteries for future use.  Up-scaling the ZEB concept, shifting emphasis from the individual, and connecting the entire community would create what we are calling 'Grid as a Service'.  
If this energy is created through renewable sources then there is no end to the creation of energy.  This would make it cheaper and more sustainable for everyone in the long term, offering energy resilience and grid stability.  We feel it's particularly important to achieve energy independence through a superabundance of island-generated solar photovoltaic energy as a means to that resilience, stability and energy independence.   
The impact is wider than Guernsey too, because for every watt of energy generated on island is a watt we don't have to import from Europe, which in turn is a watt that the European network doesn't have to generate using fossil fuels, collectively reducing our impact on climate change.  Guernsey has the power to be a driving force of Zero Energy, leading the way for a Zero Energy World. 
"Every building, every business, every islander should be working towards the zero energy goal."
Paul Fletcher, Co-founder of Renew Guernsey
JD: So, what is next for Renew Guernsey and ZEBs? 
PF: We are looking for people who have got digital experience and want to get involved in the first level ZEB application development.  We will be holding an open source hackathon during the summer to develop ideas and prototypes for digital solutions.  One of our aims is to create something the islanders can use to log on, put in their property and energy consumption details and work out a prediction for green energy use.  Using data to empower people to make better energy decisions and demonstrating their return on investment when installing energy generation and storage equipment.  
"Any digital solution that we can create here is portable, expandable and scalable globally"
Paul Fletcher, Co-founder of Renew Guernsey