Digital Innovators Competition 2022
The 2022 Digital Innovators Competition is now open, giving students the opportunity to showcase their digital skills.
The competition, which is powered by First Central and organised by the Digital Greenhouse, opened on 14th February and is looking for teams of up to five students (Aged 14+) to build a digital solution to the problem statement below.
The competition is part of the Digital Innovators Programme, which is designed to develop young peoples' digital skills in preparation for a career in the technology and creative sectors.
Lucy Kirby, Director at the Digital Greenhouse, said: "We are working with the island's young innovators to build and apply their problem-solving skills and knowledge of technology to address real world challenges in our natural environments worldwide. Guernsey is full of new ideas and these opportunities give young people the chance to showcase their solutions and gain valuable time working with industry."  
John Davison, Chief Information Officer at First Central Group, said: "It's essential for the local industry that young people have opportunities to improve their technology skills on-island. This competition will provide students with an opportunity to learn and test themselves in a different way than they would normally encounter in the classroom."
Sponsored by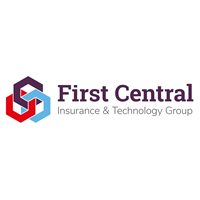 The Competition
The competition is to develop a digital solution to the following problem:
Declining biodiversity is having a dramatic effect on Guernsey's environment.
How can islanders use technology to have a positive impact on nature?
Solutions can be submitted in any format i.e. wireframes, prototypes, etc. Teams should register using the form below, to be send more information and will be provided with a space to upload their submission prior to the closing date.
Competition deadline is 6

th May

2022.
Entry Requirements
The Digital Innovators competition is open to all students aged 14+, you can enter individually or as part of a team of up to 5 people. 
Prizes
The solutions will be judged by a panel comprised of experts from First Central and Digital Greenhouse and the best solutions will be shortlisted.  Shortlisted team will be invited to present their solutions at a finals night, and a winner will be selected and the prizes and trophy will be awarded. 
Prizes will be awarded for the Best Technical Solution and the Most Innovative Solution.
If you have any questions or wish to get more information contact info@digitalgreenhouse.gg
Find out more about the
Digital Innovators Programme launch
Read more