Business Mentoring Scheme
On this page you will find information and resources about the Digital Greenhouse's Business Mentoring Scheme

Our Business Mentoring Scheme works with the rich and diverse entrepreneurial ecosystem in Guernsey.  Giving startups the opportunity to tap into that network through structured mentorships.  We match experienced business mentors with fledgling businesses to provide guidance and support on their new startup journey.  
Local businesses looking to scale can access a mentor from our UK partners Blenheim Chalcot as part of the Scale Up Programme.  Scaling businesses can expect to be matched with mentors who have hands-on experience of starting and scaling digital businesses; and who cover a breadth of subject matter areas, including technology, product, investment, leadership and finance (among others). 
This new business mentoring scheme is a two-way development programme, helping both mentors and mentees grow professionally.  We facilitate one-to-one mentorships, matching the needs of Guernsey businesses with the skills and experienced of industry professionals who will offer guidance over a 6 month period.  
We are looking for both mentees and mentors - If you would like to be part of the business mentoring scheme, either as a mentor or mentee, you can find out more and register your interest below.  
Become a Mentee
Do you have pain-points or problems in your business?  Are you in need of advice and guidance to help work through them?  
Mentorship can help you avoid some of the pitfalls and beartraps of starting or scaling your business.  
As a mentee, you will:
Develop your general business skills, for example:

Business planning and implementation 

Leaderships skills

Building confidence with marketing and communication

Funding strategies

Discuss and define business and personal goals.

Gain a new perspective of your business with your mentor.  
If you think you would benefit from this scheme, please register your interest below.
Become a Mentor
Do you have hands-on experience in starting and scaling businesses?  Can you offer your skills and experience to help guide others?    
Becoming a mentor can be an enjoyable and rewarding process, giving back to the local business community.  
As a mentor, you can:
Grow professionally, developing your skills, such as:

leadership
active listening
communication

Play a pivotal role in mentees business development.
Empower entrepreneurs to reach their full potential and helping them to achieve their goals.
If you think you would be a good mentor on this scheme, please register your interest below.
Scheme Expectations
When registering your interest for this Business Mentoring Scheme you will be expected to commit to the following process:  
Complete a registration form providing details of you/your business, your experience and your reasons for applying. 
Meet face-to-face or virtually for a minimum of 1 hour each month for 6 months.  
Complete short pre, interim and end-of-programme surveys.
Adhere to our Code of Conduct.
We will provide a template to record meeting notes and an example NDA should you wish to use them.   
If you have any questions about the process before registering your interest, please contact the team at: info@digitalgreenhouse.gg
Guernsey Business Mentors: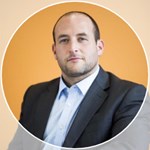 Simon Tidd
Operations and project management professional
Simon is a strategy consultant with an MBA.  His experience in IT and operations means that he can help startups make informed decisions about the technology needed for digital first businesses.  Simon can also advise on the use of data - how to manage, use, report and visualise it.  Simon is able to help organisations manage their portfolio of projects and work from the organisation to individuals.  His venture building experience includes:
Early stage development

Product development

Software / app development

Testing MVPs

Building teams and human resources
Simon would welcome a match with startups, charities or NPOs who would like to build a digital-first venture.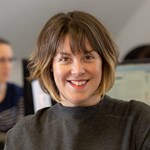 Brooke Kenyon
Managing Director (Client Services) Orchard
One of Guernsey's leading PR professionals, Brooke has 20 years of experience working with top brands and advising on all aspects of strategic communications – she is a big-picture thinker who will deliver impactful ideas and effective, structured campaigns. Brooke boasts a strong local industry-wide and London PR network.  Her venture building experience includes:
Marketing / communicating with the customer
Building teams and human resources
Pitching
Business strategy
Brooke would be a good match for anyone looking to grow their audience and extend the reach of their business.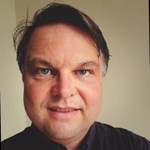 Kai Junghanns
Director at Essential Guernsey and Founder of Capital Bridge
Kai has a long standing self employed background in tourism, working with international and local businesses.  He also has extensive experience in the finance industry, with a newly established Broker business as his current venture.  Kai's venture building experience includes:
Early stage development

Product development 

Marketing

Communicating with customers
Perfect match for startups who are looking to develop their offering or who are expanding into new areas.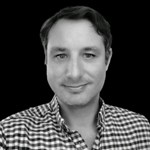 Rollo de Sausmarez
Founder of Beyond Strategy
Rollo has 20 years of marketing and business development experience and describes himself as the 'Swiss-army knife' of marketing.  His venture building experience includes: 
Marketing strategy & planning

Product development

Branding

Sustainability

Go-to-market strategy
Perfect match for startups at the ideas stage and fledgling businesses with their first few customers.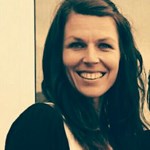 Daniela DeVon
Transfer Agency and Distributor Senior Associate, HSBC
Daniela has experience running her own business, leading and managing people, working in education, aviation, and currently working for an off-shore fund management firm. She has an MBA in business administration from Durham University Business School, with areas of interest ranging from marketing and branding, to management consultancy and technology innovation. Her venture building experience includes:
Communicating with the customer
Operations management
Building teams
Daniela would be a good match for establishing businesses looking to extend their reach and grow.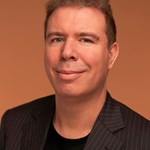 Simon has extensive experience as a venture capitalist and in building online businesses.  Keen to help mentees develop their business skills, his range of venture building skills include: 
Software/app development

E-commerce

Building teams & human resources

Raising-finance

Pitching
Perfect match for startups at any stage of growth.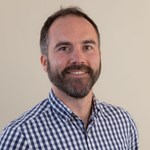 Gez Overstall
Digital Lead, Barclays
A driven professional with 18 years' experience, Gez holds a BA Economics and MBA from leading UK universities. He has strong relationship and business skills that resonate with C-suite. His venture building experience includes:
Customer development, particularly B2B
Business strategy
Raising finance / investment
Gez would be a good match for start-ups looking for help with their early stage development.
Mentee Testimonials from the Scale Up Programme: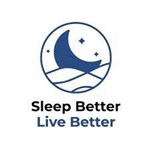 Daniel White
Founder of Sleep Better, Live Better
"Being part of the scale up business mentorship programme has been invaluable.  It's offered us the opportunity to take a step back and objectively review our development plans with the valued input and support of industry leaders.  In doing so, we've become far more aware of which steps we should take to prioritise our growth."
You can hear more about Dan's mentoring experience in this podcast with Amanda Eulenkamp at the Guernsey Press.  Dan talks about his health journey, his business journey, his mission to help us sleep better, and how the Digital Greenhouse is helping him realise that vision.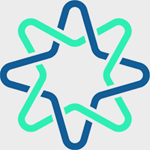 Kin Tang
Co-Founder of WeShare
"Our mentor has shared lots of valuable insights and ideas from his own experiences, which have helped us evaluate our current position and understand where best to focus our efforts.
As an example, in a short space of time, we've already benefited from him emphasising the importance of focussing on and incorporating the right KPIs – and being disciplined about referring to them. This has really helped us keep focussed on the important, long-term goals we have, rather than just responding to the every-day minutiae that can easily eat up time."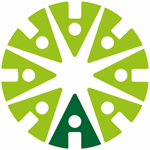 Michelle McMahon
Innovest Advisory
"Our mentor has been a great sounding board as we strategise scaling our business. As Innovest is creating solutions at the cutting edge of the newly evolving field of impact measurement and management, we have benefitted from Blenheim Chilcot's breadth of experience with bringing new technology and other innovative offerings to market."