Guernsey Venture Challenge shortlist announced
Eight businesses have been shortlisted, out of 55 applications, and will now compete to win £40,000 for their startup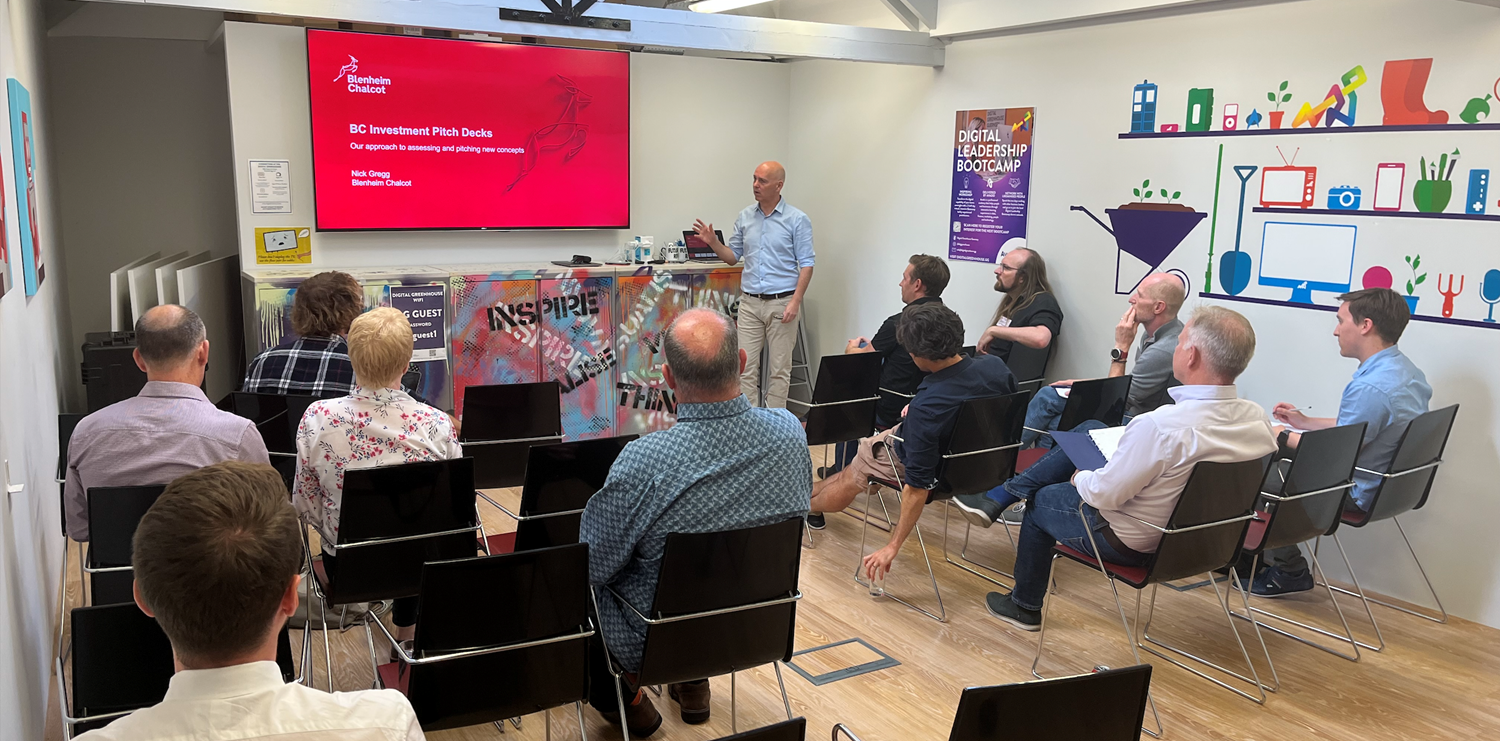 Blenheim Chalcot Pitch Masterclass with Nick Gregg
The Digital Greenhouse's Guernsey Venture Challenge saw 55 businesses apply for the island's first funded startup accelerator competition.  With a wide range of applications from entrepreneurs in a variety of different industries, the competition was very close.  The applications have now been shortlisted to the final eight, including two businesses that qualify for the Young-preneur prize for founders under the age of 25.  
'We were thoroughly impressed with both the number and the quality of businesses applying, which really showcases the level of entrepreneurial activity taking place in the island. We hope this opportunity will be a launchpad for not just the winners but all of the businesses taking part.' 
Ben Wratten Programme and Engagement Manager at the Digital Greenhouse.
The eight shortlisted business for 2022 are: 
EaseeDo - an assistive software designed to support executive function, the mental skill-set key to planning and completing tasks, maintaining attention, regulating emotions and self-monitoring.  


Evidence - a new impact measurement and management (IMM) solution for the investment funds industry to measure the environmental and social performance of investments that is being brought to the market by Innovest, an established Guernsey based impact investment advisory firm.


ISO-PASS - a fitness on demand app using day-passes to maximise the spare capacity in gyms.


JobLab - a recruitment website designed to help young people to find holiday, weekend and part-time work.


NionNet Origin - a code generation engine liberating developers from the repetitive work required in the application development process. 


Sentient Software - An automated loan creation and management solution that comprises origination, credit checking, risk management, offers, accounting, e-signatures, documents and fulfilment. 


Sleep Better Live Better - a platform providing science-based advice, information and products that can help to improve the way that young people and adults in our society sleep.  


Troupa

- a web-based software application which provides an integrated toolkit for project managers and programme directors to effectively and efficiently manage and report on their portfolio of projects.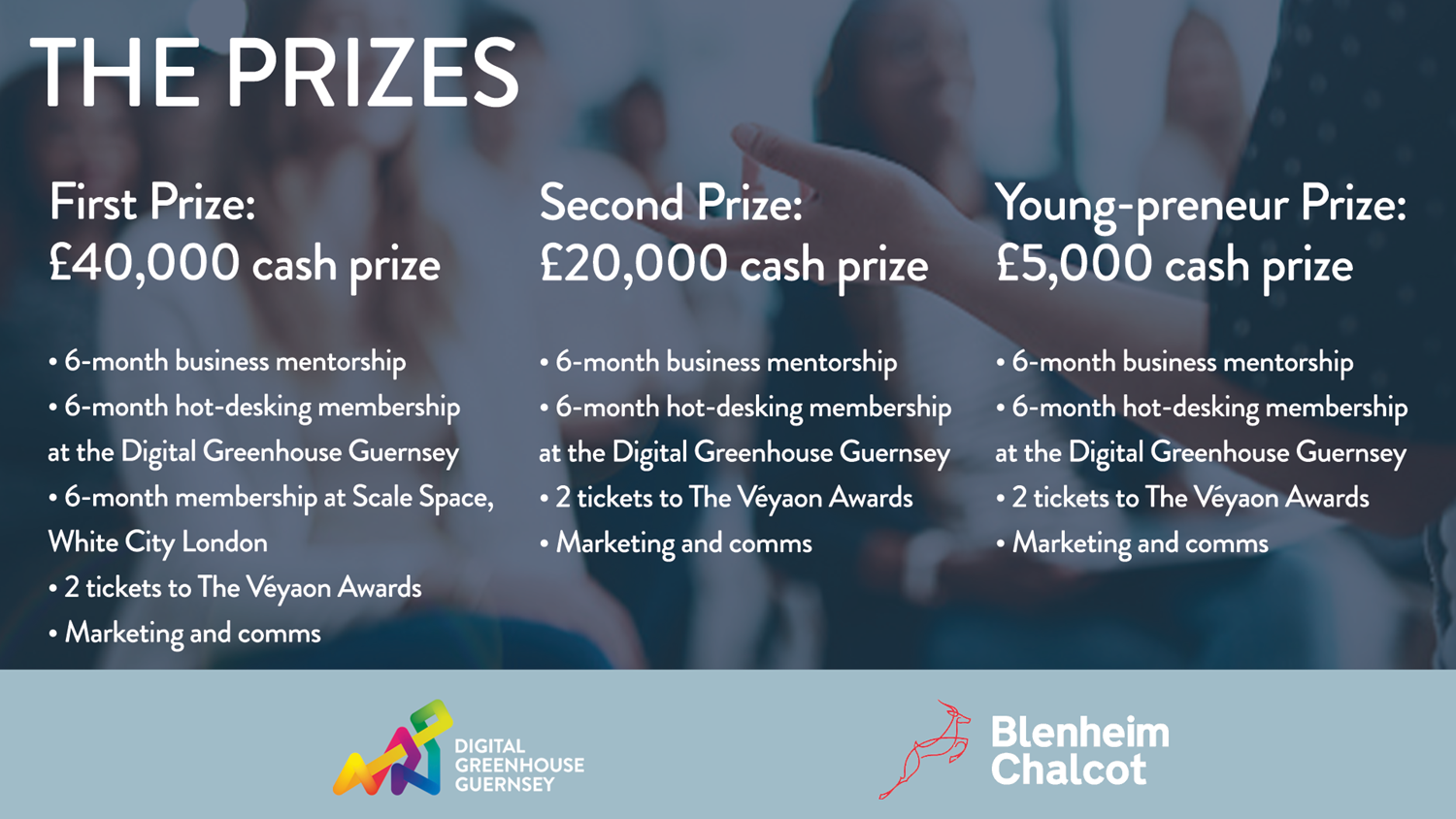 The Guernsey Venture Challenge will conclude with a 'Dragon's Den-style' pitch night where the shortlist will pitch their businesses to a panel of judges, including Dr Jamie Coleman - a technology entrepreneur who has spent the last 20 years building companies, including co-founding CodeBase, the UK's largest tech incubator.  


There are three prizes available to win on the final pitch night, and the shortlisted businesses will take part in an intensive 6-week accelerator programme in order to prepare them for it.  The accelerator includes a package of support provided by our GVC partners Blenheim Chalcot – the UK's leading digital venture builder, who has a track record of successfully building over 40 companies.  This includes a pitch masterclass held by Nick Gregg, Head of Investments, and a mentorship match with one of their venture building experts.  


The winners will be presented their prizes at The Véyaon Awards evening on the 17th of November 2022.  A new business awards celebrating innovation and entrepreneurship in Guernsey. 
Find out more about
The Véyaon Awards
Enter Now