Budding students develop plant care app to win tech competition
5 teams of student presented solutions at the final of the Digital Innovators Programme 2022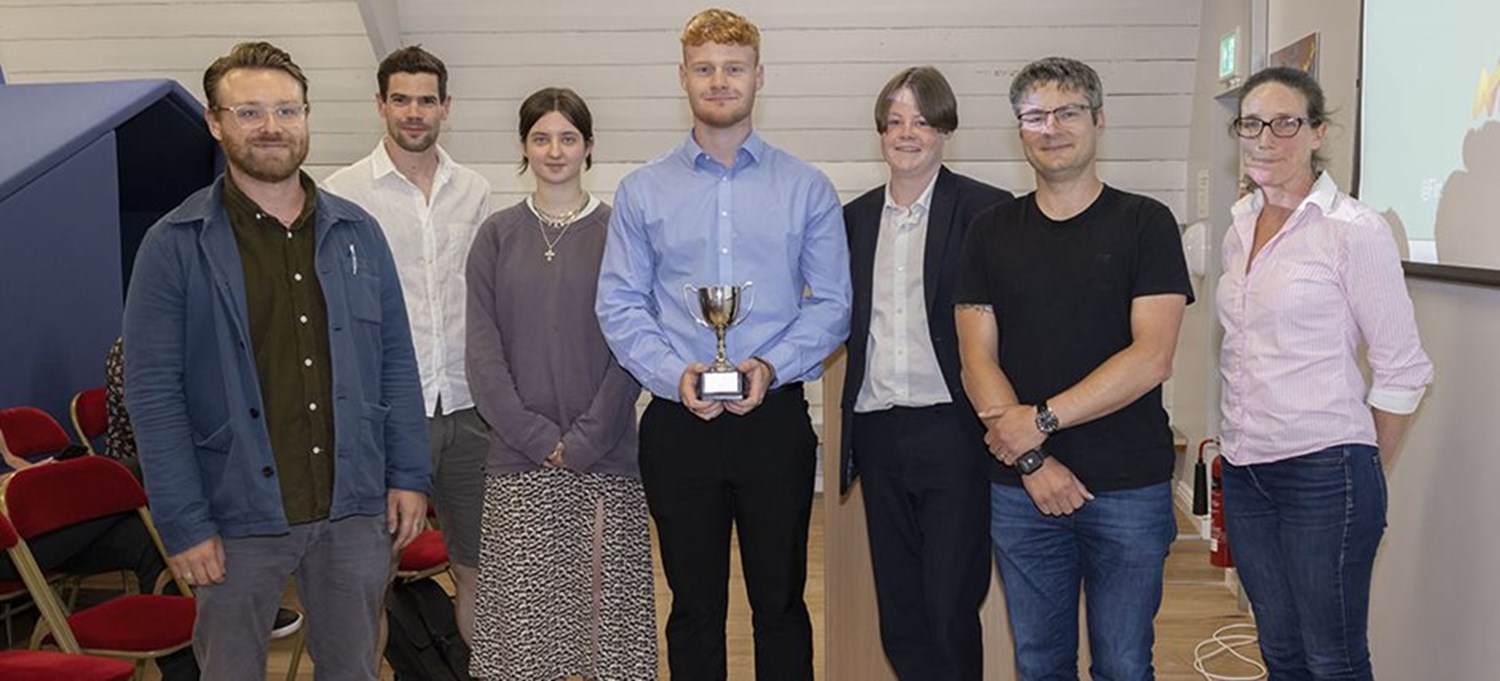 It's been a tough and very close competition, but we were delighted to see the latest winners of the Digital Innovators Programme powered by First Central Group crowned on finals night at the Digital Greenhouse.
Students aged between 16 to 18 presented digital solutions on how to improve biodiversity in Guernsey in front of judges including Dan Edmunds and John Davison from First Central, States of Guernsey Deputy Lindsay de Sausmarez and Renew Guernsey's Co-Founder Jack Fletcher on Wednesday 15th June.
Helping to develop young people's skills in tech
The Digital Innovators Programme invites students to tackle a problem statement using technology-based solutions. The aim is to develop opportunities for young people to engage with digital technologies.
The five teams that made it to the final were from the College of Further Education and the Grammar School and Sixth Form Centre. Their ideas included an app to gamify the collection of data by allowing the public to log wildlife across the island, a glass bottle milk delivery service that aims to reduce waste, a drone that spreads seeds around the island, an app to look after and identify local plants, and a tree-planting service to commemorate a special moment that can then be easily located via GPS in an app.  
Creative thinking to increase biodiversity
Team Smart Plant from the Grammar School and Sixth Form Centre won the competition with their educational plant care app. Both the Best Technical Solution and the Most Innovative Solution awards went to Diverse Guernsey from the College of Further Education for their app which gamifies the collection of wildlife data.
James Sines, Will Holmes, Anastacia Inder and Chloe Peel formed the winning team. The judges said they demonstrated excellent problem solving, idea generation and creative thinking skills. It was noted that their presentation was very professional, and their well-rounded concept would be extremely useful for educating islanders on how to help wildlife thrive.
John Davison, our Chief Information Officer, said: "All the teams had fantastic ideas, so it was difficult to pick an overall winner. Each team tackled the problem statement from a different perspective, addressing the issue with a variety of solutions that all have great potential. Our students are the island's future, so it was great to listen to each team present their take on this year's problem statement. Congratulations to everyone who took part, and to the winning team."  
Jenny de la Mare, Development Officer at the Digital Greenhouse, added: "Despite the challenges of Covid, which postponed some of the workshops, the teams demonstrated excellent teamwork and generated fantastic ideas. The entries have been developed to such a high standard and we've been amazed with how creative and innovative this year's entries have been.
"The programme provides the unique opportunity for students to enhance their digital skills and present in front of an audience and to industry professionals. What they've learnt will be very useful for entering the world of work and we congratulate all of the teams for their efforts."
Want to know more about the
Digital Innovators Competition?
click here