Nathan Pinchemain, KPMG's first digital apprentice completes his four-year degree
Nathan Pinchemain speaks about his valuable experience on the Digital Apprenticeship and the importance of hybrid learning
Nathan Pinchemain, KPMG's first digital apprentice has recently successfully completed his four-year degree and now holds a Bachelor of Science with Honours in Digital and Technology Solutions with Proficiency in Cyber Security. We caught up with Nathan to hear about his experience on the programme, balancing work and study and becoming a digital thought leader.
The new Digital Apprenticeship Programme was grown from the early stages when the Digital Greenhouse worked hand in hand with KPMG on the digital apprenticeships.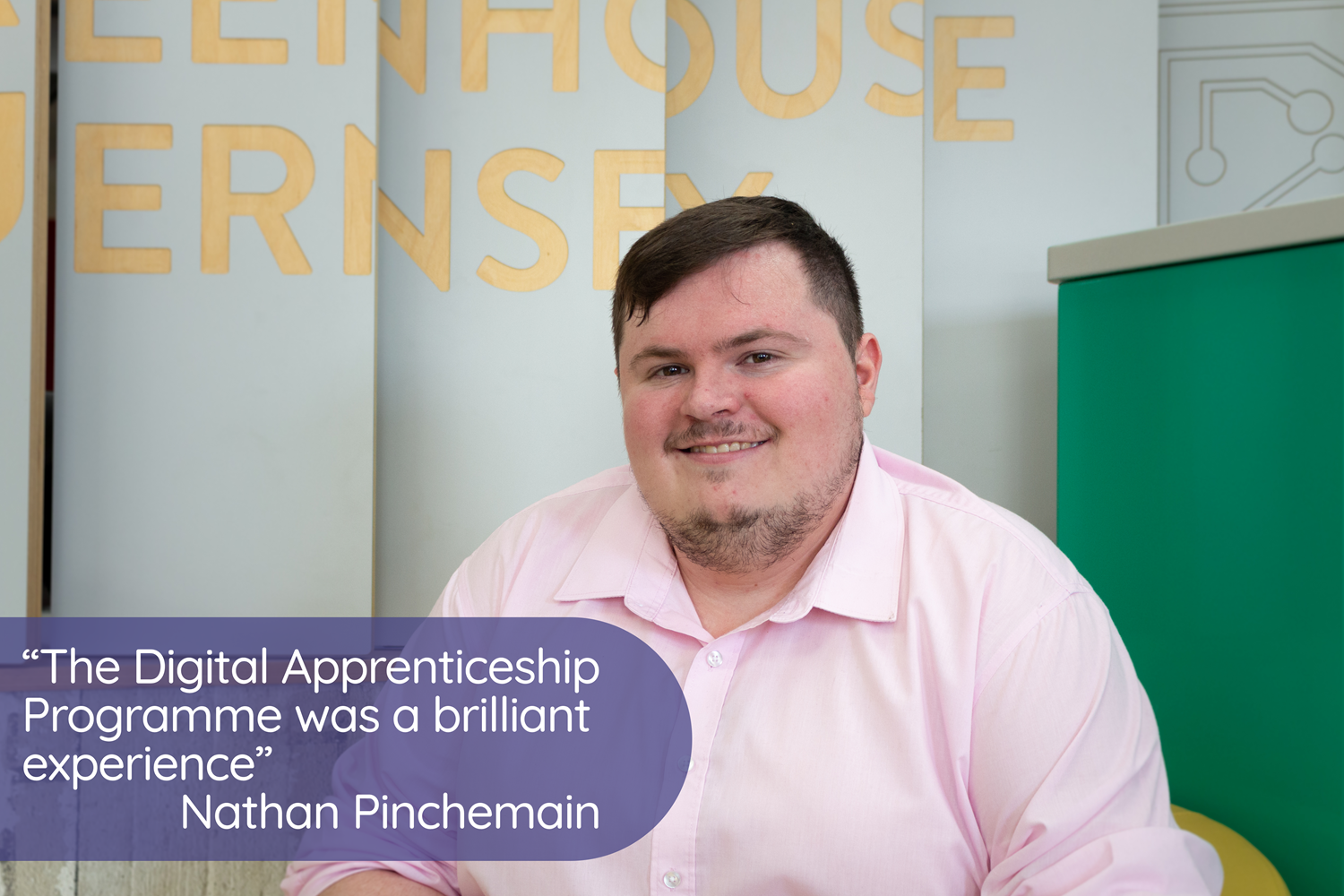 What has been your experience with the digital apprenticeship programme?
Phenomenal! I got to meet and work with lots of people in the UK and work with various companies such as the Bank of England and BT, it has also given me the opportunity to work for KPMG alongside a four-year university degree. Juggling my work-study balance was quite difficult with a lot of long hours however my team at KPMG were very supportive and allowed for a day of study a week to dedicate to doing my virtual lectures and e-learning. 
Please give us an insight into the skills you have developed over the last four years?
Over the last four years, I've gained a brief knowledge of Programming including Python and Java, some cyber security practices, networking skills and business systems. We also covered law and ethics in university. I plan to implement these new skills as and when I can, in relation to cyber security and its ever-growing influence in every aspect of IT, I try and use the general research skills and knowledge that I have picked up from university in my job daily and conversationally with my colleagues.
Also having the opportunity to see the transition of GDPR over the last four years while I have been working and doing this degree, and being able to see it implemented both within the Channel Islands and the UK. Seeing my colleagues in the UK's insight compared to ours, really shaped the way I networked within the course and put island life into perspective. Just speaking to the other people on my course that work for much larger firms showed me the sheer amount of effort compared to our efforts on island. For instance, the hard work that goes into keeping the island's data safe and secure compared to a company the size of the Bank of England or BT, especially telecommunications, it's just so vast. They have dedicated teams that are fascinating. Seeing team members that may just be highly qualified and dedicated to one area whereas here we often work in smaller teams and have to wear many hats and do use varied skills within our role. 
How do you plan to implement these into your future work with KPMG?
I've been able to bring in a fresh mindset for cyber security implementations, as an IT auditor I still get the opportunity to work on cyber security and financial audits. I could discuss new changes and trends with my colleagues and have those conversations to create small changes. I've kept in touch with my colleagues across the UK and get to talk to them too about the latest updates and industry changes. Bringing in these new ideas into the workspace creates the chance for innovations and new practices.
What made you decide to take up the apprenticeship programme?
The Digital Greenhouse! I was part of the 2017 internship (the first one) and I was in the rotational group, we worked at Sure, Healthspan & KPMG and I loved it! We spent two weeks at KPMG and while I was there I met their head of digital, and during a discussion, we voiced the possibility of studying while working as I wasn't very keen on the idea of moving to the UK to go to university. They offered me the opportunity to work on the island full time while studying for my degree and I jumped at the offer, four years later and here I am!  
What would you say to those thinking about applying for the Digital Apprenticeship Programme?
Go for it! It's such a brilliant experience and though it can be challenging at times whichever company you work for at the time will provide you with the support you need. Not only academically but also in your general work/personal life. My team helped me with time management, reporting skills, communications and helped me build my self-confidence.
Want to know more about the Digital Apprenticeship Programme?
click here