Choosing the right Tech for your Business
No matter what size your business is or which industry it operates in you can guarantee that you will be using some digital tools or technology. In fact, most businesses would find it hard to operate without it! Look no further as we here at the Digital Greenhouse have researched and gathered some easy to use systems to make running your business easier, whether you're optimising your online booking system or using your email and social media channels to reach your customers better.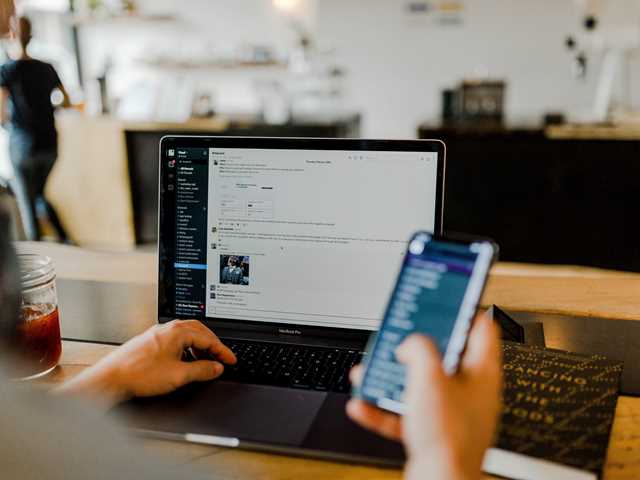 IT and Digital Tools
IT tools make the day to day business management and admin simpler,  allowing you to focus on the delivery side of your business. From accounting, invoicing or scheduling there are many digital tools available to use, we have listed out some types with examples below, many of which work together. For more information on tools and options available visit our service directory to connect with local IT providers.
Accounting, invoicing and payment
Like many areas of business, technology has enabled the process to be simplified and accounting is no different.  There are many options of software available to assist you with the bookkeeping side of your business such as Quickbooks and Xero Accounting. These software packages allow you to enter receipts, payments and invoices and put them into the correct format making the process a whole lot easier.
Payment solutions like Sumup, Vend, OmniPay, Worldpay, Keap, Paypal, Pay360, Paddle and Goodbox (for charities) allow you to easily take payment for products or services that can easily be integrated into your service delivery.
Scheduling, booking and customer tools
Being able to book, adjust and cancel services online is becoming an expected feature for customers. Tools like Schedulista and You Can Book Me offer packages that do not just allow the customers to create their bookings but also save business operators time by reducing the time taken to manually book in and change bookings via telephone or email.
Tools like Hubspot are customer management tools allowing you to keep a record of all your customer details in one place.
Today's consumers expect to be able to interact with businesses through online channels. But according to a recent small business study commissioned by Google, 80 percent of US small businesses are not taking full advantage of digital tools.
Deloitte - Small business technology trends



Collaboration and storage tools
Cloud-based storage systems such as Google Drive, Dropbox or Onedrive allow you to store documents, access and share them from any device allowing you to be much more flexible with your work.
Marketing and Design
Marketing and website design can be a difficult task to juggle when starting your business. These days there are many automated media scheduling applications and assets design platforms that you can use such as Hootsuite, Mailchimp, Buffer and Canva. These tools allow you to manage your brands social media content and create email newsletters with many templates on offer to get you started for free with pro options available for bonus functions.
Every business needs a basic website as a landing pad for your consumers, for when they search your business on google for your service/product. These platforms are no longer out of reach for startup and small businesses with the help of website builders like Wix and WordPress, you can create a good looking platform that performs well. 
If you would like to sell your products online but don't feel confident setting up an intricate online payment system consider setting up an account on an eCommerce platform such as Shopify, which offers free customizable templates to launch your store quickly and easily while managing your virtual shopfront, payments and shipping.
Productivity and communication
Keeping on top of your workload is key when starting a business and there are many productivity and organisation apps out there to help. These include project management tools like Trello, Monday Project Management and Microsoft OneNote which allow you to create, assign and manage tasks with your team. One note that allows you to keep track of all of your meeting notes and more. Teams and Slack allow you to communicate easily with your team.