Digital Pathways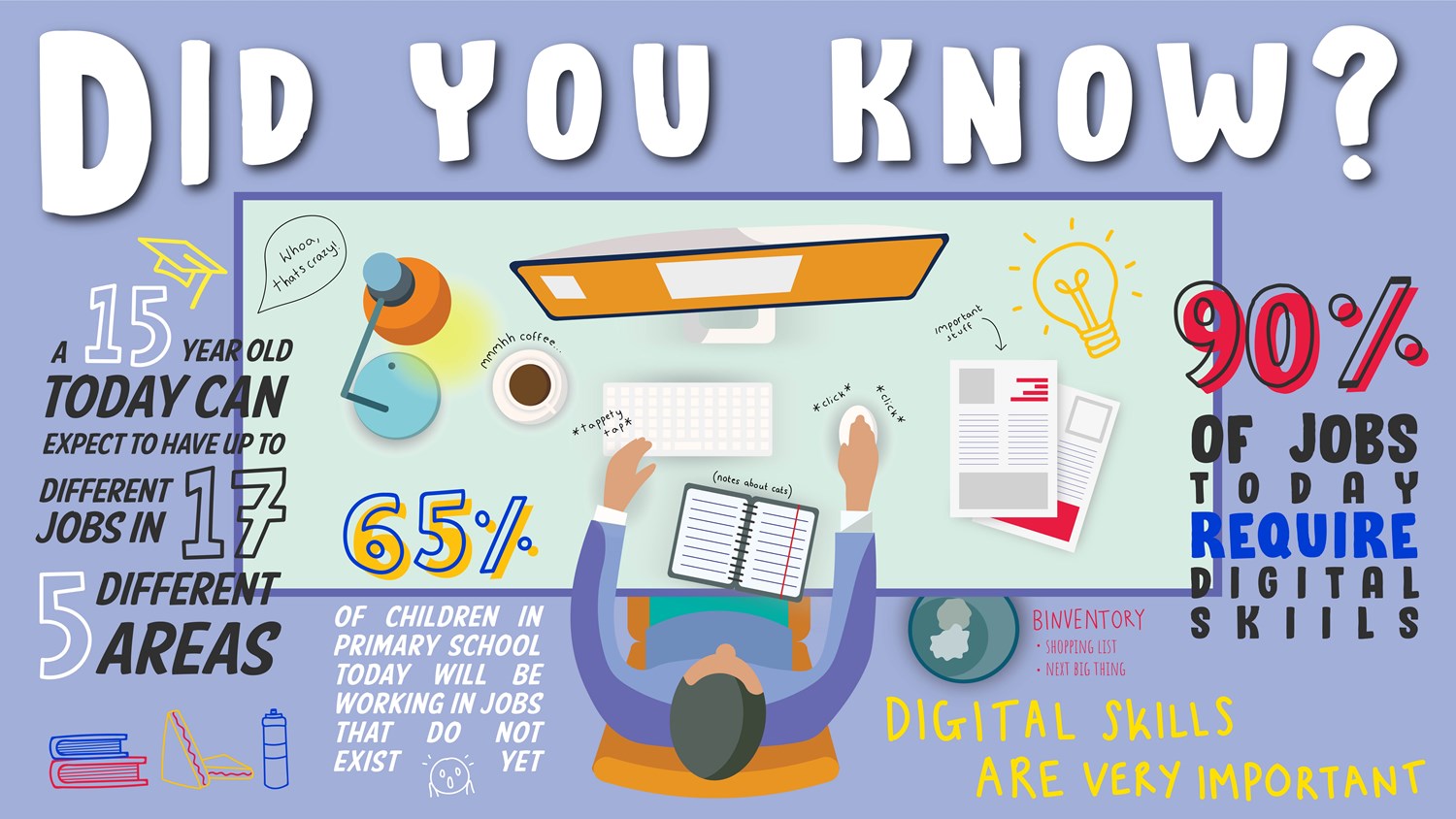 "Workforce transformation can no longer be consigned to the 'not now' or 'too difficult' piles. Everyone needs upskilling and everyone can play a part in getting our workforce up to speed. The first step is recognising this as an immediate imperative."
PwC Channel Islands 'Upskilling the Channel Islands workforce for a digital world' July 2020
The illiterate of the 21st century will not be those who cannot read and write, but those who cannot learn, unlearn and relearn
Alvin Toffler
Find your next career and learn more about the pathways into digital jobs with our digital pathways information.  With options spanning from digital marketing to IT infrastructure roles, the digital economy is vast.
Looking for a head start?  Check out these online learning platforms below to help you develop new skills.