C5 Alliance 'In The Bag' App presentation
The Channel Islands' largest technology solutions provider C5 Alliance held its annual Idea-athon in April, which saw teams working on solutions to three local problems:
·         Helping transport and parking in Guernsey.
·         Improving recycling rates.
·         Promoting Guernsey's events.
The winning idea was an app called 'In The Bag', designed to improve recycling rates in Guernsey through the use of technology. The app allows users to scan product barcodes or search for items, and once found, it advises users on how to recycle the item. If you would like to know more about the Idea-athon in April you can read more about it in our article here.
Just over four months later, the four bursary students and Discover Digital Intern were back in the Digital Greenhouse where it all began to update us on the app they had been working on.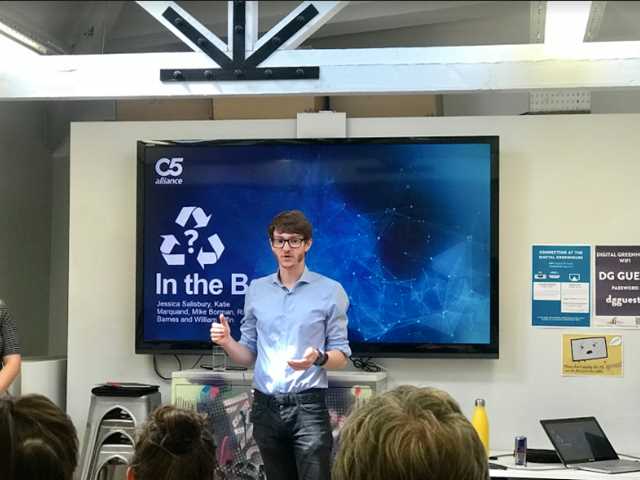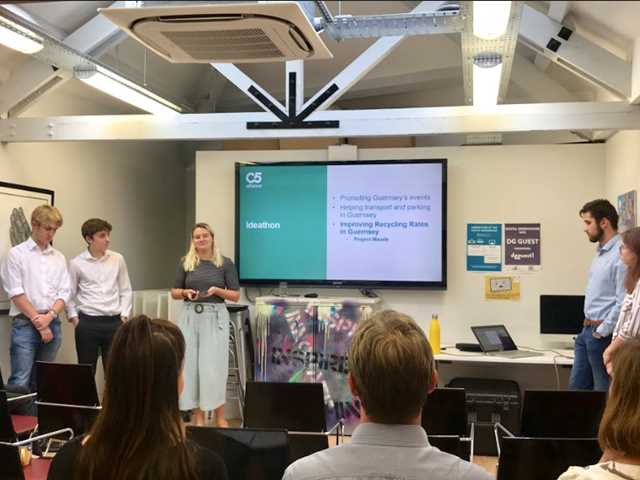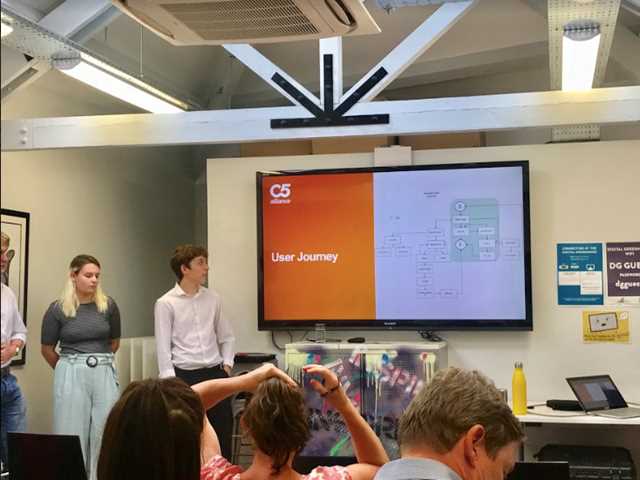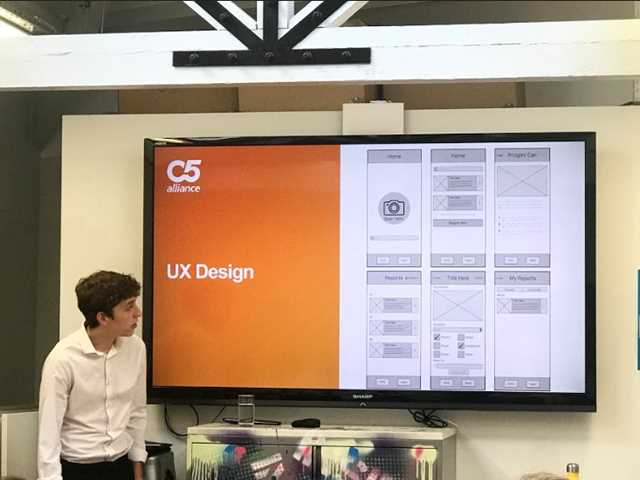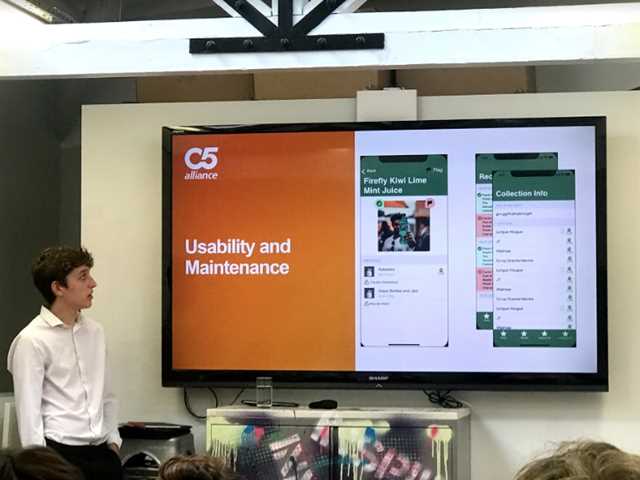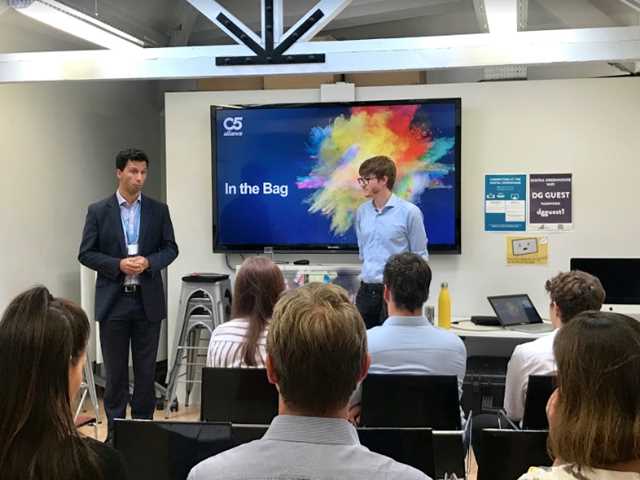 The presentation started with the students telling us about how the C5 Alliance project team allocated them with different tasks in order to make the app a reality and how they worked on these as a team. A C5 consultant provided advice on how to help them plan the user journey and map out the actions that take the user from barcode or search bar to the ways to recycle their item. They planned the interface and created wireframes to use as a reference for the final look of the app. During design sprints, the students quickly worked out which actions would be redundant and which should stay in the final product.
The students then provided a demonstration of the app which covered easy to navigate pages and information on recycling rules, 'find my bin night' with location services to help those who aren't sure when rubbish and recyclables can be taken out. The items on the search menu all had clear photos and the different materials were sorted into lists with the coloured bag icon next to the material name indicating how it can be taken apart and how to dispose of it.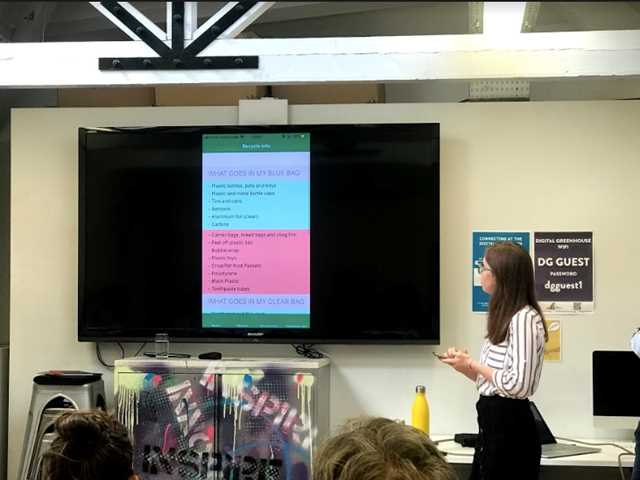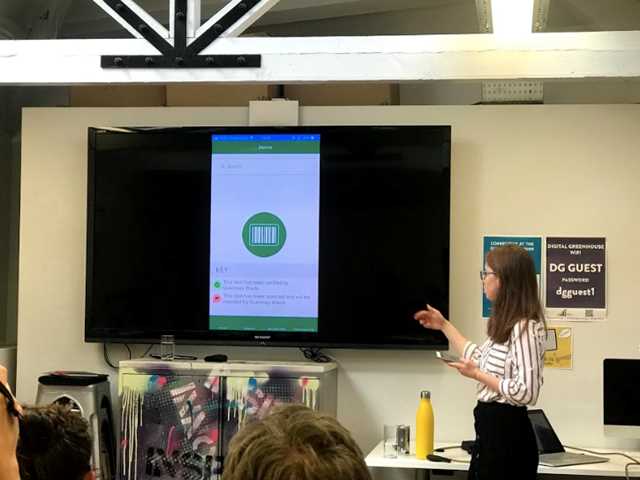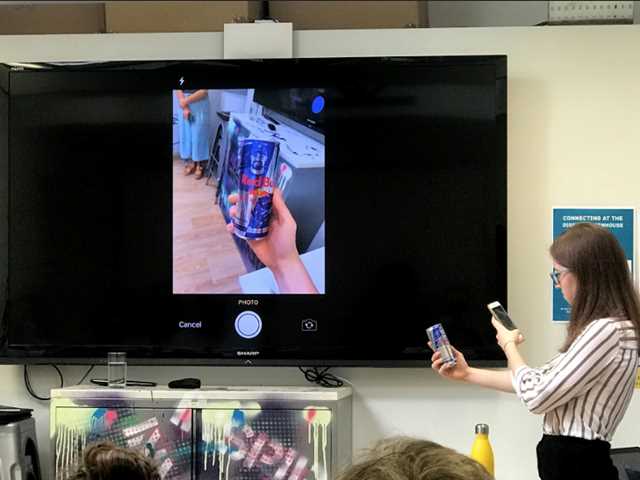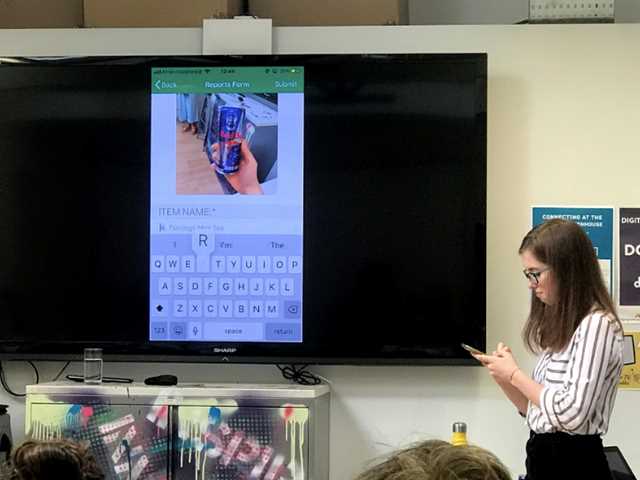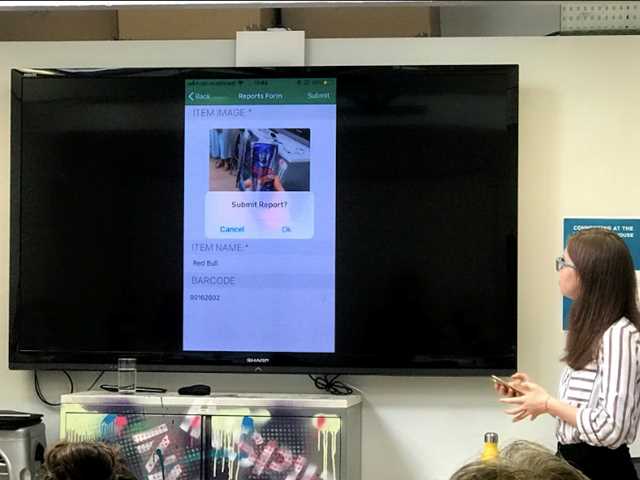 We were then shown how the students built a database so that bin bag colour indicators could be changed if you wanted to use the app in a different jurisdiction.  There are further development ideas in the pipeline, including making videos of how to deal with difficult recycling items such as mixed waste.
After the presentation, we caught up with Discover Digital Intern William, to see how he felt about his journey during this app's development. "I think the outcome has been really good, it has certainly taught me a lot over a short space of time. It was a bit of trial by fire but I think the app came out great and I hope it will do well in the future."
We spoke with Jim Anderson, Public Relations and Change Manager at States of Guernsey Trading Assets who consulted on this project, "We were approached when the C5 Alliance project team were 2 - 3 weeks into development because they wanted some information on items to put into the app. Ironically, just the day before we had been sitting having a brainstorm of our own about what we could do to improve recycling rates and one of the ideas that we came up with was how great it would be to have an app where you can just scan a barcode and it would tell you what it was made of. Then I go to my inbox and there was someone actually creating that app! We then sat down to discuss some of the challenges, because the simple part is just thinking about the barcodes broadly, but in reality, those items can change over time; new products come out constantly so we discussed how to keep it live and up to date."
Chris Ash, Head of C5 Alliance Guernsey commented, "There were quite a few problem statements at April's Idea-athon that aimed to help local causes, the judges had a hard job to decide which one to go for, and here we are a few months later with a proof of concept all developed by our bursary students and the Discover Digital Intern.  I am really proud of the whole team, they had a lot of fun and they've done a really great job, I'm excited to see where it goes next!"
You can read more about Discover Digital Intern William's experience at C5 Alliance here.