Launching a Retail Business
Starting a retail business can seem daunting so we've created this guide of useful information to consider for your next venture

If there is a good time to start a retail business - it is now.
 

The retail industry is experiencing a transformation with many changes in consumer behaviour over the past few years.

 

This is creating a shift from traditional methods of selling, to new innovative ways of reaching customers.

 

Technology makes our lives much easier these days, and the retail sector is no exception.  With a streamlined POS (Point Of Sale) system, it is easy to create a great customer experience.  From till systems that act like mini-tablets, to software that makes stock-control easy - it is crucial that new retail businesses use technology to their advantage.  Even traditional brick-and-mortar shops are seeing big changes.  As we spend more of our time online, there becomes an even greater opportunity to create innovative in-person customer experiences.  The focus is centred on the brand story, and in-person experiences gather much needed traffic to both physical shops and online channels.  

If you are looking to launch a retail business today, then a 'multichannel' approach might be a good idea.  Focusing on providing a seamless customer experience, no matter how the customer is shopping - whether face-to-face in a shop or at a market stall, or online via a mobile app, website or social media platform.  Not only does this improve the customer experience, but it also gives you more ways to connect with your customer - making it easier to make sales. 
'For the long game, the new rule of retail is about looking for new revenue models, like subscriptions or memberships, and forming new partnerships and alliances to create a profitable and digital omnichannel experience.'
Deloitte Retail Industry Outlook
Some new retailers use stalls or pop-up shops as a way to test the market and connect with potential customers whilst developing their value proposition.  These events can gather interest and provide the opportunity to create an in-person experience that shapes their brand.  Social media can be used to generate online anticipation for these one-off events, pop-up shops etc.  Whilst the physical event can deliver sound, tactility and scent-based experiences, as well as socialising, photo opportunities, food and drink experiences.  
Retail businesses transitioning into more permanent premises will have to work hard to maintain this buzz and interactivity all year round, but it can be done.  Partnerships or communal renting is one way to do it.  These relationships with complementary businesses can give new retailers more flexibility, sharing things like staffing, storage and other costs, as well as providing opportunities for cross-promotion to reach more customers, supporting each other and creating unique experiences.  
There are a few other ways to lower the risk of transitioning to more permanent space.  Existing retailers, such as Matt Grange from The Outlet would advise to keep costs as low as possible to begin with. 
"It's always best to test the water first before over committing.

 

A good way of doing this is through turnover based rents which are becoming more commonplace these days."
Guernsey Retail Group's Retail Pathway can help with this - it gives people a chance to test the water before committing to a long-term contract.  Find out more information about GRG and their Retail Pathway further down in the article.  
"New independent retailers are key to providing variety and choice to the Guernsey community as well as making Guernsey a vibrant and engaging destination for shoppers"
Korinne Le Page, Head of Retail Development, Guernsey Retail Group LBG
Do you have a great idea for a retail business?
 

Take a look at our actionable tips to help you launch your business:
Ask yourself the big questions
In order to successfully launch a retail business, you will need to consider the following - we've divided them into two categories to help you out. 
Conceptual: 
What is your niche?

 

Who is your target customer?
What products and services will your business offer?
What type of prices will your business set?
Who are the competitors in your industry and local area?
How will you set your store (virtual or physical) apart from your competition?
Who will be on your team? - employees, partnerships,

 

Will you open a brick-and-mortar location, an ecommerce store, or will you take an omnichannel selling approach?
How can you create a personalised experience?
Operational:
What business model are you using?

Who are your vendors?

 

How will you store your inventory?

How much money will you need to launch?

How many employees will you need?

What will your hiring process look like?

How long will it take for you to break even?

How long will it take for you to make a profit?

How are you sustainable?

 
Use technology to your advantage
Technology is transforming retail.  Consider how you will use tech to optimise your business.  Even in Guernsey, where proximity to your customer might not be an issue but being time poor is, online services such as click and collect, delivery, online stock visibility, and buy online, return in store are creating a return on investment (ROI).  
New tech such as Clover till systems allow for seamless transactions in shops, and software such as Vend allows for easy stock control.  In this way, technology allows for a more customer-centred shopping experience, allowing the small things to not get in the way of your passion for the product. 
Connect with the customer
Excellent customer service is paramount to a successful retail business.  Make sure you listen to your customers, get feedback from them and use that feedback to inform your business development.  Talk to them about your products and help them to understand the value that your business can bring. 
Design your shop for sales
Learn about merchandising; by using lighting techniques and creative visual displays, people will be drawn in.  Utilise all of the senses in merchandising, such as scent, sound and tactile experience.  If your shop is a relaxing or exciting place to be, people will be more likely to want to experience your shop time and time again.
Consider your main approach and necessary equipment
Will you have a brick-and-mortar shop?  Will you have an independent website, use social media, or use established e-commerce retailers, such as Etsy?  Whilst it is great to have multiple channels of selling, quantity should not come at the expense of quality - especially if your brand is for up-market products.
For physical shops, you will need to consider the best location, and the costs associated with this.  For example, rent, merchandising equipment, such as shelves, hangers, display cases, price tags, mannequins, etc.  
For websites and online retailers, you will need to consider the costs of building and running the website, delivery costs and/or commission rates for established e-commerce retailers. 
Supported by GRG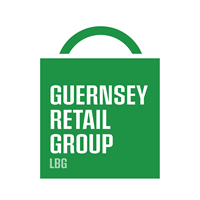 The Guernsey Retail Group LBG aims to support, drive and represent the local retail economy.  They represent all aspects of the retail sector throughout the island, with their members coming from businesses of all sizes, product offerings and ownership type.  
The Guernsey Retail Group (GRG) can support you in finding the right solution that best suits your business through its "Retail Pathway". This supports new independent businesses in taking the next step that is most viable for them by giving them a clear pathway to it.  You can contact GRG directly for further information: hello@GuernseyRetailGroup.gg 
Find out more about the
Guernsey Retail Group
Click here
Develop your retail venture at a
Starting Up Saturday bootcamp
Apply now