Top Tips for Business Insurance
Ensuring your business has the right insurance will give you peace of mind and mitigate certain risks, read on to find out more.

Starting a new business is both exciting and daunting because of the ever-present risks involved.  However, limiting these risks as much as possible gives you peace of mind. Insurance is one of the ways with which you can mitigate risk in business.  
The correct cover is the key.  Different businesses have different requirements, and different solutions should be considered to fit the type of risk.  If you did elect to start your business without insurance to cover your unique risk, you could open yourself to large financial pressure, even ruin, in the event of an incident that would require you to foot the costs.
You understand your business. Do you understand your Risk?
Will Woodford, Sales Director at Islands Insurance
Remember that not all claims originate from damage to your own assets, but often third parties can claim damages from you also.  It is important to understand this when you consider different types of cover, which include, but is not limited to:
Small and Medium Business Insurance
Commercial Vehicle Insurance
Commercial Property Insurance
Tradesman and Building Contractor Insurance
Professional Risk Insurance
Cyber Insurance
It is always advised that a professional is consulted during the process of deciding on the correct insurance for your business.  As a new business owner, you often may not realise that there are more risks that you should consider than what you have in view.  In saying this it is always recommended to widen you own knowledge on the topic, to ensure you are in the best position to consider solutions that are ultimately presented back to you. 


Here are some key points to think about:
Know your risks
You know your business best so make sure you take the time to understand all the risks involved.  Seek out the blind-spots.  There will be risks you haven't considered because they hadn't occurred to you. 
Begin with a list of different areas of your business and ask yourself what cover you believe you might need.  Think, for example, about a cyber policy on top of an office policy if your business is in any way reliant on online transacting, customer data or if you have systems that might run risk of breach. 
Then, make sure you understand that base policies may need to be backed up by bespoke policies to address certain areas of risk.  For example, a restaurant would have a standard restaurant policy, but might also need an engineering policy because they operate a steam boiler.
Consider all of your options
Ensure you do enough research to understand the types of products that are available to address your area of risk.  If a product is within a package, make sure the package provides for the level of risk you need cover for.  Certain risk parameters are very similar regardless of the insurer, so look at the additional value or bonuses that might be in play to ensure you understand the advantage to you.
Check what is covered
It is important to understand exactly what is covered under either the policies you currently have or ones you are looking at taking out.  Many policies will also include exclusions, you should check the details to check what is out of scope. 
A general rule for consideration is "Unless it's excluded, it is included".
Understand your Regulatory and Legal requirements
Based on the type of business operation there may be regulations and legislation in effect that you need to adhere to.  For instance, if you have any staff at all you are legally required to have employer's liability for your staff.  Certain industries have Health and Safety requirements that are to be adhered to in order to retain your license.  If you give any form of advice to your clients, or perform a professional service, you are exposed to professional risk.  It is not a legal requirement for you to have professional indemnity, but the absence of such cover could ruin your company, your professional reputation and finances.
Get to know the claims process
Sometimes things do go wrong unexpectedly.  For many people it is a new experience - the first time that they will have thought about their insurance policy and tested the product that they had hoped never to have to call upon.  If this happens, you will want to be in a position where you can easily provide the details needed when making a claim.  Most reputable insurers will have a detailed claims process on their websites, so ensure you familiarise yourself with this.
In summary, your insurance should be tailored to your business' needs.  You need to make sure you understand the landscape of your business sector, visible and often not-so-visible risks, legal and regulatory requirements, and understand the process of making a claim.
supported by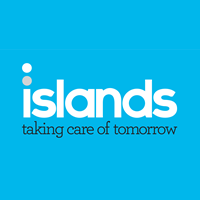 Want more information?
Speak to an expert from Islands
Islands
Want to develop your business?

Come to a Starting-Up Saturday bootcamp
Find out more