Innovation Summit London

We were excited to be bringing together leaders and changemakers from across business and academia to share their experiences, talk top trends and art of the possible in business, tech and innovation. The second Innovation Summit took place at Scale Space, White City on 1st November, aiming to accelerate the conversation about adapting to change, opportunities and challenges in business, in particular the focus on new technologies, changing business models and the need for new skills and recruitment. Find the full schedule of speakers below. 
If you are interested in the next Innovation Summit which will be taking place in Guernsey in 2024 please sign up to our newsletter below to be the first to find out: 

9:30 am - Arrival and Registration
10 am - Opening Remarks
From Lucy Kirby, Director of the Digital Greenhouse
10:15 am - Driving Innovation in Business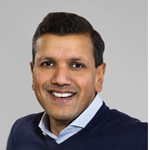 Manoj Badale
Co Founder - Blenheim Chalcot
Manoj Badale is Co-Founder of Blenheim Chalcot, the UK's leading digital venture builder. Blenheim Chalcot traces its roots back to netdecisions which Manoj and business partner Charles Mindenhall co-founded back in 1998.
Manoj is actively involved with many of the BC companies. Manoj is also the Chairman of HRH The Prince of Wales' British Asian Trust. He was also Chairman of Operation Smile UK for over ten years, and a founding Trustee of the Technology Trust. Manoj is also the lead investor and owner of the Rajasthan Royals.
Manoj has an MA in economics from Emmanuel College, Cambridge University and was formerly a partner at Monitor Company where he spent time in the UK, Germany and India.
11am - Coffee Break
11:15am - Imperial X: AI and the drive for new business models
It's easy to forget the digital revolution is really only in its infancy. The next wave of technologies based on artificial intelligence (AI), machine learning (ML), advanced robotics, augmented/virtual reality and health informatics will arguably have an even greater impact on our daily lives. ImperialX is project through Imperial College London focused on developing a new way for academia and industry to collaborate deeply, using machine learning to tackle the greatest challenges and throwing out the rule book for the university. 
They will be talking about their research in to AI and new technologies are changing the  landscape and driving new models of business. 
Professor Hamed Haddadi
Imperial-X
Professor Hamed Hadidi is the Professor for Human-Centred Systems at the Department of Computing at Imperial College London, and is part of the Imperial-X initiative. He also serves as Security Science Fellow of the Institute for Security Science and Technology, and is the Chief Scientist at Brave. Professor Hadidi's research has centered around User-Centered Systems, IoT, Applied Machine Learning, Privacy, and Human-Data Interaction.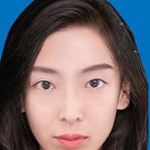 Dr Dandan Zhang
Imperial College London
Dr. Dandan Zhang is a Lecturer in Medical Robotics in the Department of Bioengineering and a Lecturer in Artificial Intelligence and Machine Learning in the Imperial-X initiative at Imperial College London. She is the Director of the Multi-Scale Embodied Intelligence Laboratory. She has cross-disciplinary interests in robotics, biomedicine, and AI. Her current focus is on dexterous manipulation integrated with multi-modality sensor fusion and intelligence, and micro-robotics for biomedical engineering.
12pm - Embracing Fintech Innovation
This panel, chaired by Rosie Allsopp, Communications Director of Guernsey Finance, will be exploring the power of fintech and how it is transforming the financial industry. Rosie will be joined by representatives from Cygnetise, SQR, Modular and Collas Crill to give their view on how they are shaping the future of finance, leveraging cutting-edge solutions, and embracing technological advancements in their businesses.
Panelists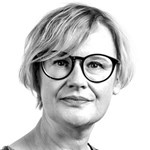 Rosie Allsopp
Communications Director - Guernsey Finance
Panel Chair
Rosie is a writer, broadcaster and editor with more than 20 years' industry experience. She trained at the Press Association-affiliated Editorial Centre in Hastings. Her background is primarily in print journalism, writing and editing for newspapers and magazines, specialising in business, politics and technology. She also has broadcast experience in radio. Most recently, Rosie achieved a Specialist Diploma in Crisis Communications from the CIPR.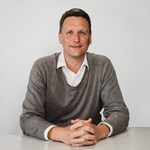 Damian Bell
Sales and Account Director - Cygnetise
Damian is part of the management team, heading up the Sales and Business Development at Cygnetise, and was responsible for establishing the company's first 50 customers. He focuses on strategic enterprise accounts and accelerating the network effect of Cygnetise between customers, banks and other counterparties.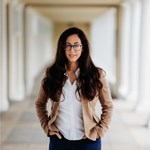 Shelley Langan-Newton
Chief Executive Officer - SQR Group
Starting her career in education as a lecturer of Performing Arts, Shelley pivoted into the corporate world where she has experience working in the space, tech, and telecoms industries in both B2B and B2C markets - founding, launching, scaling, and managing several businesses in multiple jurisdictions. Shelley currently serves as CEO of the tech company, SQR Group Limited, and Chair of the Digital Forum for the Isle of Man Chamber of Commerce. Shelley was the co-founder of the Isle of Man's first, and only, Internet Exchange.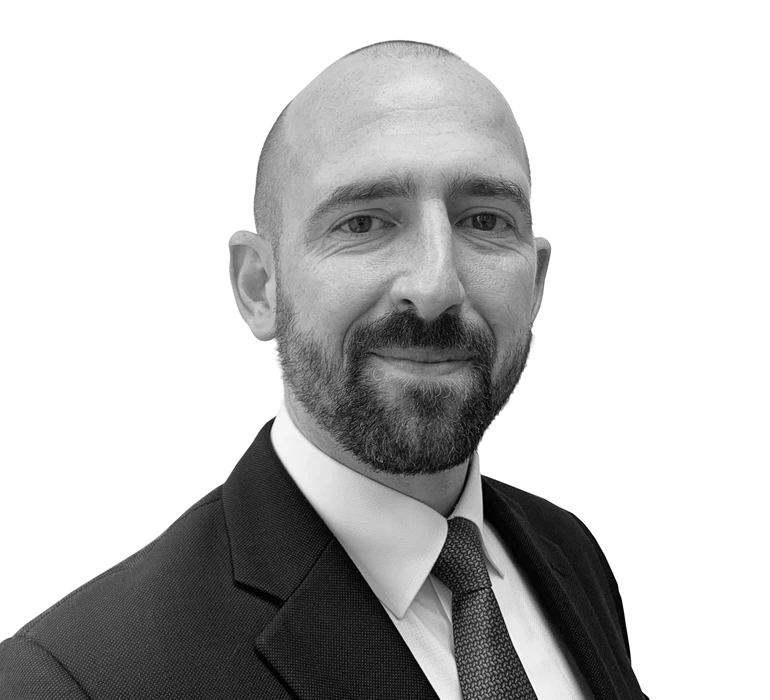 Steve Moore
Associate - Collas Crill LLP
Steve is building a broad practice in corporate advisory, acquisitions, collective investment schemes, payment services regulations and financial services regulation. He has a specific interest in cryptoassets and FinTech applications, particularly with the tokenisation of real-world assets, investment schemes offered to retail consumers and the use of cryptoassets in collective investment vehicles.
Steve joined Collas Crill in 2022 after completing a two-year training contract with global law firm, Taylor Wessing LLP, London. He holds a Masters in Commercial Legal Practice, a Diploma for Financial Advisors and Bachelor's Degrees in Law and in Archaeology.
Prior to his legal career, Steve served as a Commissioned Officer in the Royal Air Force, deploying to Afghanistan with NATO and the South Atlantic Islands with British forces.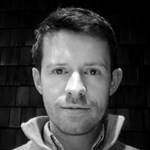 Tim Baker
Co-founder - Kloo
Tim Baker is the co-founder of Kloo, a Fintech in the Blenheim Chalcot portfolio that's an innovation layer on your accounting platform and bank account, making enterprise finance teams more efficient, reducing costs and increasing control​. Kloo has been built in partnership with Modulr, the second fasted growing Fintech in the UK, and is focused on leveraging Generative AI technology to transform business spend. Prior to joining Blenheim Chalcot, Tim has had extensive experience launching products, brands, and delivering business growth for a range of start-ups, consultancies, and corporates.
1pm - Lunch Break
2pm -
Agile Innovation and Transformation
As businesses of all kinds face growing uncertainty and rapidly changing consumer, competitive and company contexts, what are the secrets of successful transformation? How can executives apply true customer-centric and adaptive strategy to build momentum for change and innovation? What are the mindset shifts needed for true agility and to successfully navigate technological-driven change?
Neil Perkin
Founder - Only Dead Fish, Author 'Agile Transformation'
Neil is the founder of consultancy business Only Dead Fish, a digital consultancy that specialises in applying strategic understanding of digital and emerging technologies to help businesses effectively navigate change. He is the author of 'Building The Agile Business' and 'Agile Transformation', two of the best selling books on digital transformation and has been named by BIMA (British Interactive Media Association) as one of the most influential people in the UK digital industry.
2:30pm - Skills for the Future: Reskilling and Recruitment
Chaired by Daniele Hardford-Fox, principle of the Ladies College this panel, will be discussing how the rapid development of technology will impact upskilling. The panel made of representatives from University College London, Blenheim Chalcot, Microsoft and Imperial College London who will be giving their experience of trends they have seen and how they have been developing their offering to meet this new emerging demand. 
Panelists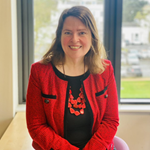 Daniele Harford-Fox
Principal, The Ladies' College
Panel Chair
Daniele was appointed as Principal of The Ladies' College in April 2022 and is an alumna of a Girls' Schools Association school with a degree in Experimental Psychology from Oxford University. Following an early career as a theatre director, she moved into education and started the Psychology Department at Hillcrest International School in Nairobi, where she was promoted to Head of Sixth Form. She returned to the UK in 2009 to take up a post at Solihull School, an HMC school, and was quickly appointed Director of Studies and then Deputy Head (Teaching, Learning and Innovation).
Daniele is particularly passionate about the impact that technology and AI will have on the world and education. Her Novus Curriculum at Solihull was nationally recognised and The Ladies' College, a Microsoft Showcase School, is already breaking ground in this area with its Future Ready Skills Programme and the recent appointment of a Director of Innovation.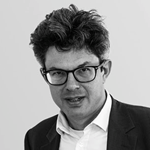 Daniel Brown
Entrepreneur in Residence UCL
A serial entrepreneur, having founded his first computer software business at the age of 13, Daniel is the inventor of a range of patents, author of several books and over 30 papers and has supported the spin out and scale up of over 50 companies. Daniel is Entrepreneur in Residence at University College London, and is leading industrialisation of undergraduate, MSc, doctoral and faculty intellectual property in Artificial Intelligence.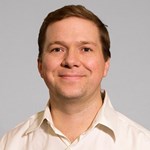 Rob Shilston
CTO - Blenheim Chalcot
Rob Shilston is the Group Chief Technology Officer at Blenheim Chalcot, providing a mixture of strategic and hands-on advice & guidance to the portfolio companies in all aspects of technology, product development, infrastructure and risk management. Formerly Rob was the Director of Engineering at the Financial Times, which he joined following the successful acquisition of his web development business in 2011. At the FT, he and his team won industry awards ranging from devops transformation through mobile and web product development. Rob has a PhD from UCL, is a Chartered Engineer and Fellow of the Royal Society of Arts.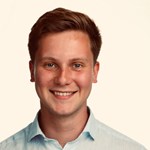 Harry Morgan
Digital Inclusion & Social Impact Leader at Microsoft
Harry drives a programme of social impact & digital inclusion initiatives across MEA & UK at Microsoft. He partners with non-profits, customers and public sector leaders to help underserved and underrepresented communities build digital skills, knowledge and fulfilling technology careers in the digital economy. Prior to joining Microsoft's social impact team, Harry led the digital skills marketing strategy for Microsoft in the UK. He is passionate about helping everyone, regardless of background, unlock opportunity.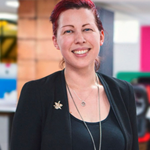 Lucy Ann Kirby
Director - Digital Greenhouse
Lucy has been involved in a number of digital change programmes, with a special interest in digital upskilling and brings a broad view of digital transformation and impact on society.  With a background in education, she has undertaken Masters research into future skills development, adoption and integration of technology.  She has presented internationally on the subject of digital change and adoption, invited by Google to work alongside other leading government and educationalists in summits both in the UK and Europe.  Lucy is currently driving the development and growth of Guernsey's digital and entrepreneurial ecosystem through Guernsey's own Innovation Centre, the Digital Greenhouse, and has just completed postgraduate research with the University of Deakin in entrepreneurship and innovation.
3:15pm - Business Innovation Workshop
In the final session of the day attendees will be brought together for an interactive workshop facilitated by Red Team. The workshop will focus on how participants can begin to implement the key learnings from the day into their own businesses. 
Facilitators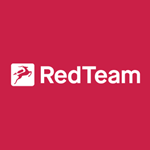 Red Team
Part of Blenheim Chalcot, Red Team is focused on solving real business problems in the face of high uncertainty and rapid change. 
Founded in 1998 Blenheim Chalcot traces its roots back to Netdecisions, the internet services group. Already back then they set out to build companies to transform industry sectors. And since then they've become the UK's leading venture builder, with portfolio sales of over £350m, more than 3,000 employees, and a successful track record of over 40 companies.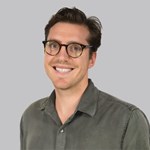 Jasper Joyce leads Red Team at Blenheim Chalcot, as well as L&D for the portfolio, the South Africa office, and the Centre for GenAI Innovation. Previously, Jasper was the CEO of Avado, a people-powered transformation partner creating tangible and measurable impact for people and organisations. Prior to joining Blenheim Chalcot, Jasper has worked across both start-ups and consulting firms, and holds a BA in geography from Cambridge University.
4pm - Closing Remarks
Digital Greenhouse Director, Lucy Kirby will be providing closing remarks and conclude the event. 
5:00pm - Post Summit Networking Drinks
Join us on the Terrace of Scale Space to soak up the views across London, giving you time to pick up on the conversations of the day.
Sponsors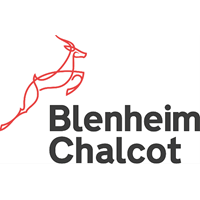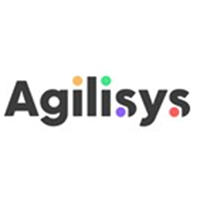 Be first to hear about the next Innovation Summit
Join the Digital Greenhouse mailing list
Sign up now