High Potentials Programme
12 week virtual course for future leader
The applications for the High Potentials Programme are open, if you would like to apply for the cohort in March 2023
 

please complete the form at the bottom of this page.
What is HPP?
The High Potentials Programme (HPP) is a bespoke, virtual 12-week leadership course, jointly delivered by Blenheim Chalcot, innovation experts, and Avado Learning, a professional learning academy specialised in digital leadership courses. It is designed to equip high-potential future leaders with a toolkit to drive change.
The programme is delivered through a combination of interactive seminars, online learning modules, customised webinars, and a digital community platform. It will also have face to face meetups and a graduation ceremony at the Digital Greenhouse.  
This High Potentials Programme equips you to have an:
understanding and awareness of a range of business skills to enable you to take part in cross-department and leadership level conversations;
appreciation of the mindsets and processes required to implement change and transformation;
understanding of what is meant by - and how an organisation might achieve - innovation
What is covered?
Through a series of Interactive Seminars, Online Modules, Customised Webinars, a Digital Learning Community and Application Activity the programme will cover:
Leading teams and individuals to success
Change Management
Project Management
Agile Strategy
Creating Commercial Value 
Places are fully funded via the Economic Development programme, to apply please use the form at the bottom of this page. 
Facilitators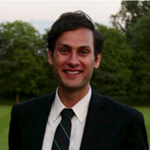 Ben Weinstock
Learning Strategist at Blenheim Chalcot
Background
Helping to drive L&D efforts at BC
Former research associate at Harvard Business School
Role for HPP
Ben will facilitate the four interactive seminars across the HPP. He will also act as the dedicated community manager. 
Who is HPP for?
An ideal candidate for HPP will:
Have between 6 and 10 years of overall work experience
Have a minimum of one year service working in Guernsey; and
Have potential, curiosity and ambition to develop their career towards a senior leadership position 
Below are a series of potential candidates profiles
HPP Candidates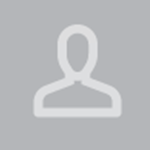 Industry: Public relations
Function: Marketing
Experience: 8 years
Previous role(s): Marketing coordinator
Current role: Marketing manager
Desired future role: Director of marketing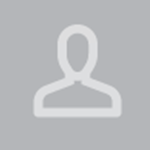 Industry: Financial services
Function: Information technology
Experience: 6 years
Previous role(s): Developer; architect
Current role: Project manager
Desired future role: Programme director
Delivery Dates
| | | |
| --- | --- | --- |
| Session | Session Facilitator | Date/ Time |
| Kick-Off Event | Ben Weinstock | Tuesday 5th April - 12:00 - 1:30pm |
| The Five Dysfunctions of a Team | Ben Weinstock | Wednesday 6th April - 12:00 - 13:30pm |
| Leading Teams Effectively in a Digital World | Simon McCaskill | Tuesday 26th April - 12:00 - 13:30pm |
| Inputs Not Outputs | Ben Weinstock | Tuesday 10th May - 12:00 - 13:30pm |
| Parallel Thinking | Ben Weinstock | Tuesday 17th May - 12:00 - 13:30pm |
| Follow the Leader | Simon McCaskill | Tuesday 24th May - 12:00 - 13:30pm |
| Tactical Excellence - Cadences | Lee Arthur | Tuesday 7th June - 12:00 - 13:30pm |
| Demystifying Agile and Scrum | Simon McCaskill | Tuesday 14th June - 12:00 - 13:30pm |
| Graduation and Final Presentations | Ben Weinstock | Tuesday 5th July - 12:00 - 13:30pm |
How do I sign up for a place?
We are pleased to announce that as part of the SMART Guernsey programme, the HPP has a number of fully-funded places available. 
To apply for a space, please complete the form below.
The deadline for applications is the 14th March 2022
A little background about SMART Guernsey
Agilisys, the leading technology and digital transformation specialist to the UK public sector, is delivering technology and digital transformation services to the States of Guernsey. This follows the States' decision in 2019 to appoint Agilisys as its preferred partner for its SMART Guernsey Programme – a 10-year project to modernise IT systems and improve the delivery of public services through the adoption of digital technology, providing better access to services for islanders and greater operational efficiency for the States.
As part of the SMART Guernsey Programme, the partnership is committed to supporting the island's economic development, creating significant and new opportunities for on-island businesses, entrepreneurs, employees and students.
The economic development part of the programme is being delivered by Blenheim Chalcot, the UK's leading digital venture builder, together with two of its portfolio companies, Hive Learning and Avado. Founded in 1998, Blenheim Chalcot has a track record of successfully building over 40 companies - with Agilisys being one of its founding ventures.
The economic development programme is made up of a number of projects, one of which is 'Scale up support' – a mentor match-making initiative.
HPP FAQ's
What is the time commitment for HPP?

The commitment per week will vary throughout the programme, but you will be expected to dedicate 3-5 hours per week to the programme. The majority of that time will take place outside of normal working hours. However, the interactive seminars, customised webinars and the kick-off and graduation events will take place during the day, typically around lunchtime.
Participants will sign a statement of commitment saying that they will not use HPP as an excuse for any drop in the standard of their normal work.

What is the application process like for HPP?

The application link will open in January 2022 and will close in early March. The application will consist of a handful of screening questions and three short-answer questions about what you hope to get from the programme. Applications will be reviewed on a rolling basis and offers extended accordingly. Once selected, you will need to return a statement of commitment and your managers' signed approval to participate in the programme.
Please make sure you have discussed the programme and expected time commitment with your manager before applying.

How many places on the programme can one employer have?

While employers are not guaranteed multiple places on the programme they will be limited to a maximum of 3-4. Applications will be reviewed and assessed on their merits on a rolling basis.

What will the live sessions be?

Module 1: Leading Teams

Customised webinar: Leading teams effectively in a digital world

This session will focus on the development of teams and working practices over the last 2 years and what the future looks like. It will provide practical examples and workplace application, training participants to employ key strategies to lead their teams effectively in a digital world, including remote working teams, and how to get the best from your teams using digital communication tools.

Interactive webinar: Overcoming team dysfunctions

This session will cover key lessons from Patick Lencionu's seminal work, The five dysfunctions of a team. Participants will reflect on where they see these dysfunctions in their own teams and consider practical techniques for how they might overcome them.

Module 2: Change Management

Customised webinar: Follow the leader

Evidence shows us that change itself is never really the fundamental problem; more often than not, it is how the change has been managed. This webinar will equip you with the skills and know-how to manage change effectively within your organisation. Focousing on the 'people' management element and understanding of the change process will allow you to gain the buy-in required form individuals to ensure change is implemented effectively and efficiently.

Interactive seminar: Six thinking hats

 In this session we'll explore Edward de Bono's six thinking hats framework for more effective thinking. We'll begin with a reflection on our current thinking habits and then explore each of the six hats, what they stand for, and how they should be used. Finally, we'll put the hats to use by going in to breakout rooms and thinking through a proposition by agreeing to and going through a sequence of hats.

Module 2: Project Management

Customised webinar: Demistifying agile and scrum

This webinar will focus on the management of the project, including people, timelines, expectations and stakeholder requirements. There will be a strong focus on modern methods of project management such as Agile and Scrum, giving delegates practical examples and time to discuss their own examples and think about how they may be able to utilise these tools in their own workplace going forward.

Interactive seminar: Cadences

Strategy is easy- its the day-to-day that's hard! This session looks at the execution of the stated and how to decide on the cadences your business will operate on as you complete and take on new projects.

When are the live sessions?

We are still lining up the precise dates and speakers for the live sessions. The information will be posted as soon as possible.

What if I have to miss a live session?

Participants will sign a statement of commitment saying that they will do everything possible to attend all of the live sessions and to write to the programme manager when they expect to be absent. Please know that missing 2 of more live sessions may prevent you from graduating from the programme.

What are the key learning outcomes for HPP?

You will be equipped with a range of business skills which will enable you to take part in cross-departmental and leadership level decisions.
You can also expect to further develop an understanding and appreciation of the mindset and processes required to implement change and transformation. 

Will the entire programme be virtual?

Currently, the plan is for an all-virtual delivery. We are closely monitoring the ongoing pandemic and may try to host and in-person event if possible.
Submit your application now!
The applications for HPP has now closed. If you would be interested in taking part in the next cohort please complete the registration of interest below.
If you would like to find out more about the programme please contact info@digitalgreenhouse.gg