Scale Up Programme
In partnership with Blenheim Chalcot

.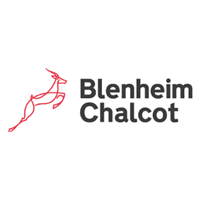 Are you looking for expert mentorship to take your business to the next stage?
New SMEs or start-ups with aspirations to become hugely successful usually have capable tightly-knit teams with excellent ideas for innovative products and services. Nevertheless, by the very nature of their size they are unlikely to have all the skills, experience and expertise at their fingertips for the all-important but widely acknowledged difficult stage of scaling up.
It may be that they need expertise or insight to develop, scale, refine or expand their product offering, pitch for investment, or define their go-to-market strategy. They might also need advice on how to rapidly grow a high-performing and productive team or avoid the usual pitfalls and beartraps of this critical growth stage. This is where Blenheim Chalcot comes in.
Over their 20-year history of building successful digital products and services, Blenheim Chalcot have amassed a wealth of knowledge and systematic "flywheel" approach to supercharging businesses, helping them to scale at speed. Access to expertise and leadership support is consistently listed as one of the top challenges faced by Executives of start and scale-ups.
The scale up programme looks to extend the Blenheim Chalcot network of mentors to businesses on Guernsey. Our mentors all have hands-on experience of starting and scaling tech and digital businesses; and cover a breadth of subject matter areas, including technology, product, investment, leadership and finance (among others).
"One way that we look to solve that challenge for our ventures is by leveraging our network to provide founding teams with access to expert mentors"
Venture Building Team, Blenheim Chalcot
Who Are Blenheim Chalcot?
Founded in 1998, Blenheim Chalcot is the UK's leading digital venture builder, with a proven track record of building over 40 companies. They incubate and grow digital ventures in markets undergoing significant technological or regulatory change, including Finance and Education.
Today the portfolio consists of 19 companies, with over 3,000 employees and revenue of over £400 million. Blenheim Chalcot and their portfolio companies are based in offices across London, Nottingham, Edinburgh, New York, Boston, Denver and Mumbai. The venture builder model involves co-locating portfolio businesses in shared workspace and providing them with access to central support services, including talent, legal, HR, networks, training, tax & finance, marketing, technology and investment. 
What are the business requirements to access scale up programme?
In order to access this programme, you need to be able to evidence that your business:
Has a business plan
Is a registered Guernsey Company
Has a developed product/service offering that solves a genuine problem
Has customers, i.e. has begun actively generating revenue and can prove product/market fit
What if I my business doesn't currently meet these requirements?
Don't worry, there are several other entrepreneurial development projects being offered by Blenheim Chalcot and partners. These include digital bootcamps and marketing courses, innovation and incubation studios, and on-island networking events. A full range of business start-up support and programmes are also available and connect into these projects, coordinated through Guernsey's Digital Greenhouse.
How do I get involved?
You can reach out to the team at the Digital Greenhouse on info@digitalgreenhouse.gg who will be able to give you more details and facilitate introductions through to Blenheim Chalcot's venture building team and/or connect you into the other exciting entrepreneurial growth programmes for Guernsey.
Blenheim Chalcot will then assess your business against our criteria to confirm that you are a fit for the Scale Up Programme. We will then match you with a relevant mentor within our network.
A little background
Agilisys, the leading technology and digital transformation specialist to the UK public sector, is delivering technology and digital transformation services to the States of Guernsey. This follows the States' decision in 2019 to appoint Agilisys as its preferred partner for its SMART Guernsey Programme – a 10-year project to modernise IT systems and improve the delivery of public services through the adoption of digital technology, providing better access to services for islanders and greater operational efficiency for the States.
As part of the SMART Guernsey Programme, the partnership is committed to supporting the island's economic development, creating significant and new opportunities for on-island businesses, entrepreneurs, employees and students.
The economic development part of the programme is being delivered by Blenheim Chalcot, the UK's leading digital venture builder, together with two of its portfolio companies, Hive Learning and Avado. Founded in 1998, Blenheim Chalcot has a track record of successfully building over 40 companies - with Agilisys being one of its founding ventures.
The economic development programme is made up of a number of projects, one of which is this 'Scale Up Programme' – a mentor match-making initiative.
Enquire about the Scale Up Programme here
CONTACT US