Showcase Guernsey

Showcase Guernsey saw 10 Guernsey Startup businesses head to  London on 31st October to pitch at Scale Space in White City. Attendees heard from the businesses, each giving a 3 minute pitch followed by the ability to network and meet the businesses. 
We are extremely pleased to launch the very first 'Showcase Guernsey' pitch event, hosting a select number of high-growth Guernsey start ups, giving fast-paced pitches. Join us for an evening of high energy, innovation and entrepreneurial spirit!
Lucy Ann Kirby, Director of Digital Greenhouse

Meet the Businesses who pitched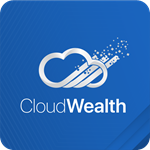 Cloud Wealth
Co-Founded by Louis Jooste
CloudWealth is a fintech company that brings together financial services professionals who serve private clients with advice by providing them with a secure and innovative cloud-based platform.
It's a customer-centric application as it has the ability to bring together the customer's different advisors to share information, render services and execute complex advisory functions without compromising on data security and trade secrets.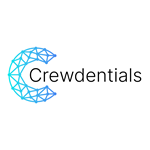 Crewdentials
Co-Founded by Ellen Armsden
Crewdentials is a personnel onboarding and credential management platform specialising in the maritime sector. Improving compliance and efficiencies whilst reducing regulatory and operational risks.
Millions of seafarers worldwide are integral to world trade and are highly qualified to ensure safety and security of the vessels that are workplaces, homes and trade facilitators. Current solutions and processes for onboarding seafarers and managing their credentials are manual and fragmented.
Crewdentials is digitalising the collation, verification and management of seafarer credentials through our onboarding and compliance management tools. We offer an industry-first combination of an individual crew profile and a business workspace: completely independent but seamlessly integrated.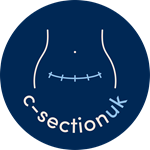 c-section uk
Founded by Victoria Holyoak
c-sectionuk is a female focused digital education platform supported by AI, for women having c-section births. We're disrupting the birthing market and promoting digital solutions that cater to the growing number of c-section mums who are desperately looking for information and guidance. Through a combination of courses and our vision for Milly the Midwife; our AI midwife supporting women, as it becomes increasingly more difficult to access a midwife, we're determined to change the world - one c-section birth at a time.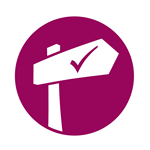 EaseeDo
Founded by Trevor Nicholls
EaseeDo is a software platform for fostering independence and managing anxiety. It enables individuals to navigate daily challenges more effectively, unlock their full potential, and improve their overall well-being. Inspired by personal experience, the founders created a platform that enables easy and fast creation of visual timetables and guides tailored to an individual's needs and a way for those individuals to track and communicate how they are feeling.
The visual resources are accessed with the app; they support organisation and task completion, fostering independence. With the platform, family, friends and professionals can collaborate, providing cohesive support. The app's emotion tracking feature helps manage anxiety, giving parents and carers clear insight into where support is working and where more support is needed.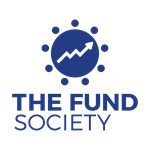 The Fund Society
Founded by Henry Freeman
The Fund Society is an online hub for investment and fund professionals. We are dedicated to connecting industry professionals with insightful content and fostering a community that shares expertise and ideas. We provide our members with a one-stop shop for industry intelligence and thought leadership content, complemented by a curated news aggregation service, bringing the best in investment industry journalism to fund and investment professionals.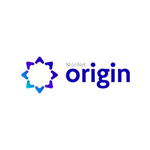 Nionnet Limited
Founded by Dave Zak
Nionnet presents our expert system 'Origin' for line of business code generation.
Do you have a congested development pipeline with too few developers and the need to develop faster?
This is a global problem as we are missing an estimated 40 million developers. But we have your solution. Origin generates ~94% of your enterprise level system in a matter of minutes and immediately passes it over to you with no drawbacks and no catches.
We accelerate software development for any business producing beautiful, and accurate generated code. Saving you time and money, avoiding technical debt, and letting you focus on product differentiators. We give you containerised applications with a choice of database and document storage as well as other cloud related services. The generated systems provide a clear focus on data protection, compliance and regulatory requirements.
Origin generated applications are scalable, offer unlimited customisation, and you can use the code however you like.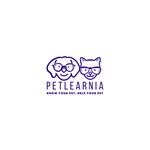 Petlearnia
Founded by Joanna Woodnutt
Petlearnia provides engaging, interactive e-learning courses that help pet owners understand their pets. Whether it's an illness, a diagnostic plan, or part of routine healthcare, we believe learning why something is happening, what to do, and what to expect next is key.
Our pet owner e-learning courses are designed by e-learning educators, written by vets, and checked by specialists – that's three teams of people making sure our courses are the best they can be. Courses are also regularly updated, and registered pet owners will receive those update notifications to let them know things have changed.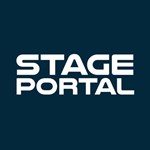 Stage Portal
Co-Founded by Ben & Dave Wratten
Stage Portal is a subscription based platform, sitting as a central hub for live event management. Our mission is to give everyone in the industry, no matter what size or scale, the tools to bring to life the world's greatest events. The platform brings together key event management functions, standardised artist and venue information and crew resources, enabling the powerful automation of complex time consuming tasks.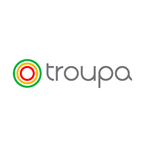 Troupa
Founded by Tim Rawles
Troupa makes project management professionals more effective and efficient, ensuring confident delivery of successful projects for project managers, programme directors and board members alike.
It provides a complete project management toolkit through a powerful set of integrated modules including risk and issue management, action tracking, scheduling, budgets and consolidated reporting across projects.
When it comes to status reporting, Troupa will generate a complete slide deck for you - literally at the click of a button - saving hours and hours of a project manager's valuable time.
Troupa is delivered inside Microsoft Teams, providing a powerful combination of a specialised project management toolkit and all the features of generic collaboration platform.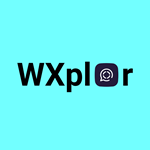 WXplr
Founded by Matthias Plunser
Working remotely from different countries has become a major part of my career. The pandemic made remote work normal for millions of people, and workations (combining work and leisure) have become very popular.
To help individuals and companies plan and book their workations without the hassle of research and other time-consuming tasks, we created WXplr. Seamless access to global workation destinations is provided on one single platform.
Are you inspired to start your new venture?
Sign up to the 2024 Startup Academy here
Find out more