Business Planning Guide
Need a business plan but not sure where to start? Then this guide is for you!

We aim to provide you with structured ways of thinking about your business idea, so that you can create a business plan that works for you.  Use our business planning tools and advice from experts to help you to develop your business model. 
"The business plan turns your business strategy into a roadmap for the business, setting out what your business is and how you plan to run it."
Startupdonut.co.uk
It is not just a tick-box exercise...  Done right, creating a business plan should be a useful exercise to focus your mind and develop a strategy to move your business forward successfully. 
When you go through the process of mapping out your business, try to see it as an opportunity to test your ideas, assumptions and strategy.  You should start your business planning as early as possible.  This will help you avoid fixing on a path that may prove unsuccessful later on. 

Mapping out your business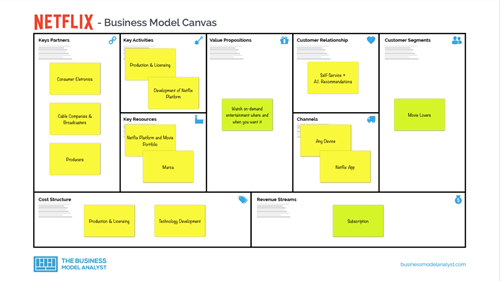 One tool that we use time and again is called a Business Model Canvas.  It is essentially a business plan on a page and can provide you with a really clear overview of your business model in a short space of time.  Alexander Osterwalder, creator of the Business Model Canvas, recommends mapping out some of your competitors to discover more about your industry and identify any gaps in the marketing that you could take advantage of.  This will also help you get to grips with the tool before using it on your own business idea.  Take a look at these examples:



The process of generating your business model should give you a more detailed understanding of your customer, distribution channels, partners, revenue streams, costs and your core value proposition. Don't be afraid to test out different ideas you have and keep revisiting your business model canvas as your business evolves.  You might not have all of the answers first time round, so keep updating it as you go. 

Where should I start with the Business Model Canvas?  

Do I need a formal Business Plan? 
A formal business plan is useful when you are looking to get other people involved in your business.  You will most likely find that a business plan is a requirement if you are looking for the following: 
A business loan or support from a bank

Private investment for Venture Capitalists or Angel Investors
In these instances, the external parties will be looking for business viability and profitability, financial forecasts and sound business strategy.  Take a look at the dropdown menu below for further explanations on these sections.  
Questions to ask yourself when writing your business plan:
Is it personal and unique to you and your business?
Does it demonstrate your understanding of your industry?
Do your finances add up and make sense?
Is all of the information as up-to-date as possible?
Changing and updating your business plan is an essential task, consider who you are writing it for and tailor the information to suit.  If you are looking for funding does your business plan need to show how you plan to return the investment?  If something in your industry or business context has changed (an event, trend, policy, etc.) do you need to show how that affects your business model?  

In the drop down menu below you will find more help and information about the sections you will need to include in your business plan.
Aims & Objectives
Your aims and objectives of your business should be closely linked to the next section of your business plan - your business background and team.  What you are looking for here is a unique business story that justifies your motivation for running the business.  The aims (where you visualise your business going) and the objectives (how you are going to get there) should relate to your passion for your business and your experience in the area.  
Aims
To develop your business aims think about a mid- to long-term future and ask yourself:
Where do I want the business to go?

How could I improve services/products for my customers?

What should I focus on for the next (X) amount of time?
Objectives
Then look at the steps you will need to take to achieve your aim(s).  Are they action or resource based, or a combination?  Ask yourself questions like:
Do I need financial investment?

Do I need to seek specialist expertise or mentorship?

Do I need to find a premise to run the business from? 

Am I developing a new product or service?

Do I need a new communication plan to reach customers?
Business Background & Team
Your business plan should include information about you (and your team) as the business founder(s).  You don't need to go into CV or dating profile level information, but you should include a couple of sentences about your experience and passion for your business.  This can help external parties build empathy for you and understand your motivation and commitment - something that can be especially important when you are just starting out and evidence of business viability might be low. 
Products & Services
If your business is new, the best place to start is with your minimum viable product.  You might have lots of different ideas for products and services in your area of business (which is great) but to begin with it might be best to focus on one priority.  What do you want to be known for?  Try ranking your products and services using the MoSCoW project management tool to help you understand what is essential to your business success - Must haves, Should haves, Could haves and Would haves.  The 'Must haves' will define your minimum viable product.  
Describe your essential product or service (avoiding jargonistic terms) detailing what makes it different or better than competitors. 
Your Context, Your Customers, Your Market
Here you should demonstrate that you have a high level of understanding of your industry and wider context.  Mention any considerations you would need to make for special regulations, trends, uncertainties, etc.  To get you thinking, undertake a SWOT analysis of your business, mapping out internal and external elements that could affect your business under the categories - Strengths, Weaknesses, Opportunities and Threats.  This exercise can also help you identify priorities and develop strategies.
Demonstrating your understanding of your customer-base is just as important.  Have you identified your customers in your context?  Do they exist?  What are your customers trying to do?  How does your product or service help them to achieve their goal in a better way than your competition?  Is it cheaper, faster, higher quality, more sustainable, etc.?  
Once you've defined those details, you can move on to your marketing strategy.  How will you reach your customers?  Include information about channels to market, methods of communication and key messaging, as well as cost-efficiency and time span for return on investment.  Compare the advantages and disadvantages of different combinations before deciding on a strategy that you think would be most effective.  


Take a look at our articles for further help:
Top Tips for Start-Up Marketing & PR
Operations & Personnel
The operations section should include information about things like premises, production, infrastructure, hard and software.  Consider aspects such as meeting future needs, long-term commitments, security and reliability.  
Personnel will only be relevant if you have business partners, managers or employees.  You will want to outline the structure of the staff, what areas of the business they are involved in and how they impact on the success of your business.


If you need help take a look at our articles on:
Financial Projections
If you've been in business for a while but are writing a business plan to apply for funding or scale-up support, your financial section should include some historical information.  Ideally 3-5 years, but if you've been in business less time than that, however much information you have to date.  The most important financial statements to include are: 
Profit & Loss Accounts, which will give a snapshot of the business finances

Turnover = Sales – tax

Gross Profit = Sales – Cost of Sales

Admin Costs = Fixed Business Expenses

Operating Costs = Gross profit – Admin Costs

Non-cash Expenses = ie. fixed assets that depreciate

Balance sheet, which is your net current assets.
You should also include some performance analysis and budgeting to explain your financial starting point, where you are predicting that the business will be and whether your current finances tie in with that.  This gives you the opportunity to give some reasoning and narration to the figures.  Know your business finances and be able to explain why your accounts look a certain way. 


See our articles on: 
Managing your Accounts & Finances
Looking for a cash flow template?  Try this one from Start Up Loans:
Where to go for more help
If you want to do some further reading before you get started on your business plan take a look at Startup Donut for more guides.  Or if you would like a business plan template, try this download from Start Up Loans:
Startup Donut  Business Plan Template

Here at the Digital Greenhouse, you can check out the Startup Hub pages for information about programmes you can get involved in and more articles about how to start a business in Guernsey, including details about first steps, finances and marketing. 
If you would like some one-to-one support from the Digital Greenhouse team, please email: info@digitalgreenhouse.gg